I've never been, but I hear it's the best little nightclub and show bar in Washington County, Tennessee. This is a bit of a New Year's fantasy inspired by the New Beginnings bar.
18 (800 x 800, .jpg) papers that sparkle brighter than a bottle of pink champagne, and 107 .png element geared toward celebrating not just the New Year...but any occasion that warrants a party.
This digital taggers kit contains 6 streamers, 6 garlands, 6 party horns, 5 bows, 5 bracket frames, 5 glitter frame, 5 music elements, 5 round frames, 5 gold stars, 4 New Year Kisses, 3 brandy glasses, 3 champagne bottles, 3 champagne glasses, 3 confetti sets, 3 countdown clocks, 3 eye masks, 3 hats, 3 margarita glasses, 3 New Year crackers, 3 New Year Bells, 3 star sets, 3 tiaras, 3 pairs of tickets, 3 "torn" star tags, 3 wine glasses, 2 draped swags, 2 New Year Gowns, 1 "2012" banner, 1 bar, 1 "Happy New Year" banner, 1 mirrored ball, and 2 New Year Nymph Posers by ©Bits'N'Bobs.
Tickets to the New Years Eve bash at the real bar start at $10, but you can sneak into the cyber version of the party now for Free!
While you are here, don't forget to snag the
Add-on
to this kit, with 10 more papers and an additional 37 elements!
300 DPI. Personal use only please.
So pop the cork and let's get this party started!
This is the first kit I did by this name. I updated it for 2012. It is a former PTU kit, that is now FTU.
Please remember that by downloading this kit you agree to my terms of use which state, in part that that that you cannot redistribute, rebroadcast, resale, or claim my graphics as your own. That means placing this kit on 4Shared, RapidShare or any other file sharing site for any reason is a strict NO-NO! That constitutes redistribution.
If you know someone who is interested in this kit , please direct them to my blog where they can download their own copy. Free to use is NOT the same thing as free to share. My graphics are copyright protected.
Plus I already pay for premium download service so you don't have to wait for your freebies, and the links stay here FOREVER, so you don't have to put this kit anywhere else to share it, just link to this post.
To download from MediaFire, click
HERE
.
The password is "Celebrate!" - no quotes.
Your next freebie will be Sunday, January 15, when the Wilma4Ever "On the Farm" blog train leaves the station, so be sure to stop back then!
Remember that you can keep up with all the latest Digicats news and freebies just by liking us on
Facebook
, or following us on
Twitter
!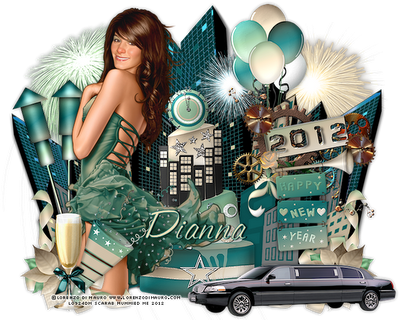 Thanks to Scarab for this great tag using my New Beginnings 2012 freebie from last week. Be sure to stop by Scarab's blog and check out all her great tags!