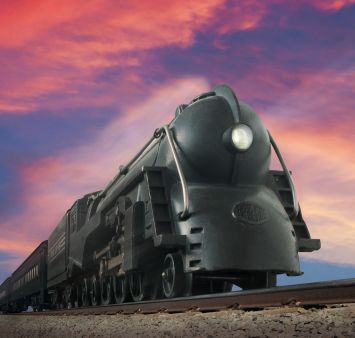 Whooo! Whooo!
The Toxik Blog Train has left the station with some great freebies out there to help you start off the new year.
I have for you a sampler from my
New Beginnings
PTU kit which is currently available at my stores.
This tagger size sampler consists of 10 (800 x 800, .jpg) papers and 37 .png elements including 4 bonus papers and 6 bonus elements not found in the PTU kit. So it's like a sampler and an add on at the same time!
Aside from the papers, you'll find 3 Frames, 3 "bar" glasses, 3 streamers, 2 banners, 2 bows, 2 garlands, 2 new year kisses, 2 party hats, 2 party horns, 1 champagne bottle, 1 champagne glass, 1 set of confetti, 1 countdown clock, 1 eye mask, 1 glitter curtain, 1 hat, 1 music element, 1 New Year cracker, 1 New Year bell, 1 noisemaker, 1 set of stars, 1 star ribbon, 1 tag, 1 tiara, and 1 pair of tickets to the "New Beginnings" New Year's eve bash.
Need I say the PTU kit is substantially larger, but you'll find some good tagging material in the sampler as well!
Remember that by downloading, you are agreeing to abide by my terms of use which state in part that that you cannot redistribute, rebroadcast, resale, or claim my graphics as your own. That means placing this kit on 4Shares, RapidShare or any other file sharing site is a strict NO-NO! That constitutes redistribution.
If you know someone who is interested in this kit, please direct them to my blog where they can download their own copy. Free to use is NOT the same thing as free to share. My graphics are copyright protected.
Plus I already pay for premium download service so you don't have to wait for your freebies, and the links stay here FOREVER, so you don't have to put this kit anywhere else to share it, just link to this post.
To download from MediaFire, click
HERE
.
The password is "TYVM" - no quotes.

If you enjoy this sampler please check out the PTU version of the kit!
I've never been, but I hear it's the best little nightclub and showbar in Washington County, Tennessee. This is a bit of a New Year's fantasy inspired by the New Beginnings bar.
24 (800 x 800, .jpg) papers that sparkle brighter than a bottle of pink champagne, and 138 .png element geared toward celebrating not just the New Year...but any occasion that warrents a party.
Check out these 9 streamers, 8 garlands, 8 party horns, 6 bows, 6 bracket frames, 6 glitter frame, 6 music elements, 6 New Year Kisses, 6 round frames, 5 gold stars, 4 brandy glasses, 4 champagne bottles, 4 champagne glasses, 4 confetti sets, 4 countdown clocks, 4 eye masks, 4 hats, 4 margarita glasses, 4 New Year crackers, 4 New Year bells, 4 star sets, 4 tiaras, 4 pairs of tickets, 4 "torn" star tags, 4 wine glasses, 2 "2010" banners, 2 draped swags, 2 "Happy New Year" banners, 2 New Year gowns, 1 bar, 1 mirrored ball and 2 New Year Nymph Posers (c) by Bits'N'Bobs.
Tickets to the New Years Eve bash at the real bar start at $10, but you can sneak into the cyber version of the party for substanitally less money.
Saved to 300 DPI, it's also suitable for blogwear, web stationary and smaller print jobs. Personal use only please.
So pop the cork and let's get this party started!
Sorry! This kit has been retired and is no longer available!

Don't forget to check out the rest of the stops on this fine blog train and stock up on the goodies. Remember that not all the designers are on the same time zone, so if someone doesn't have their part posted, be patient and check back a little later.
And don't be part of the broken finger brigade. Leave a little love when you download. Your thanks are the fuel that keeps these blog trains running.
Train Station
Majik Of Mystee Designz
LaQuiet's Shoppe
Digicats (& Dogs)
HezaScraps
Angel Baby Scraps
§apphyre Gemz Designz
Staceys Designs
Mommy and Me Scraps
Skinniz Statz & Stuff
Moonlight Laura Creations
Nette with Nette's NightOwl Works
AW Designs
Donna-ized Designz
Angel's Designz
Couric Designs
Remember that you can keep up with all the latest Digicats news and freebies just by liking us on
Facebook
, or following us on
Twitter
!
Thanks for stopping by and enjoy your ride on the Toxik "New Beginnings" Blog Train!