Isn't this awesome? It's a new tutorial from Brandie's Eye Candy using my
Every Rose Has its Thorns
taggers kit.
This kit is part of the January Collab at
Scrapper's Secret
so you can nab it for free just by spending $5 in the store. It's a great deal, and this on is perfect for all those really romantic Valentine's Day tags.
You can find this tutorial at
Brandie's Eye Candies
. (And I just love what she did with the gradient glow on the word art!)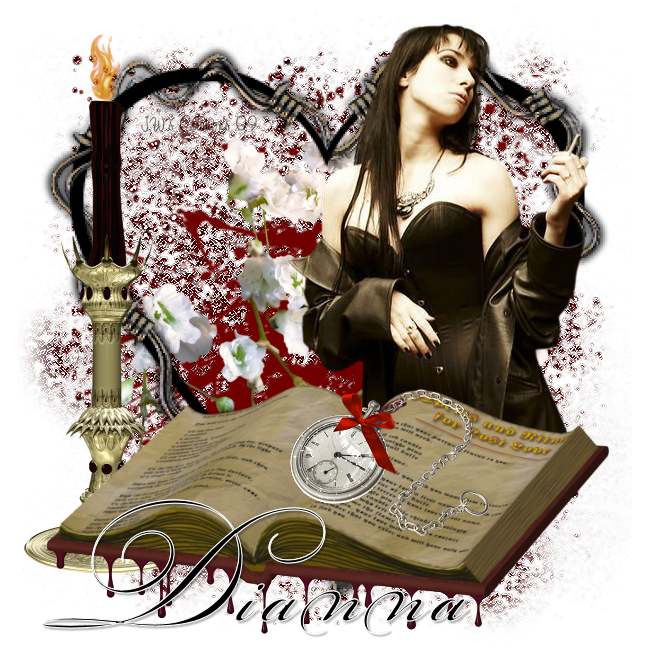 Not yet released, but coming soon is a new kit called
Blood and Chocolate
, that will be part of the "Chocolate Lovers" collab at
Just4Taggers.com
.
Nope, it's not a New Moon kit but it is very Gothy and perfect for those darkly romantic tags. I really go into a groove with this one and was very happy with the way the kit turned out.
You can find the tutorial at
Gothic Inspiration Tutorials
but of course, you'll have to wait until the kit comes out on the 15th to try it.
And finally, Crazy Katie keeps telling us that she's an angel, but the team over at
Scrappetizing
knows better.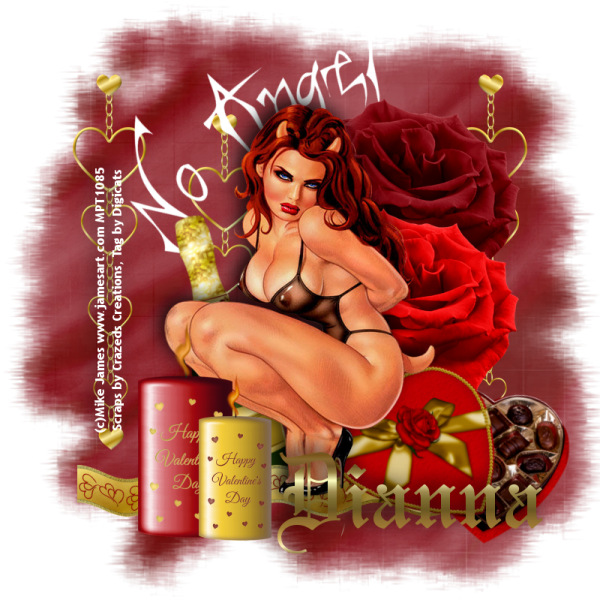 Don't you just love this sweet little devil by Mike James? I'm using Crazed's Creations
Always and Forever
taggers kit for the scraps.
You can find the tutorial for this one at
Di Before Dawn
tutorials.
I've got a couple or four more to do, which I will get to as soon as my hands thaw out. Brrrr.....