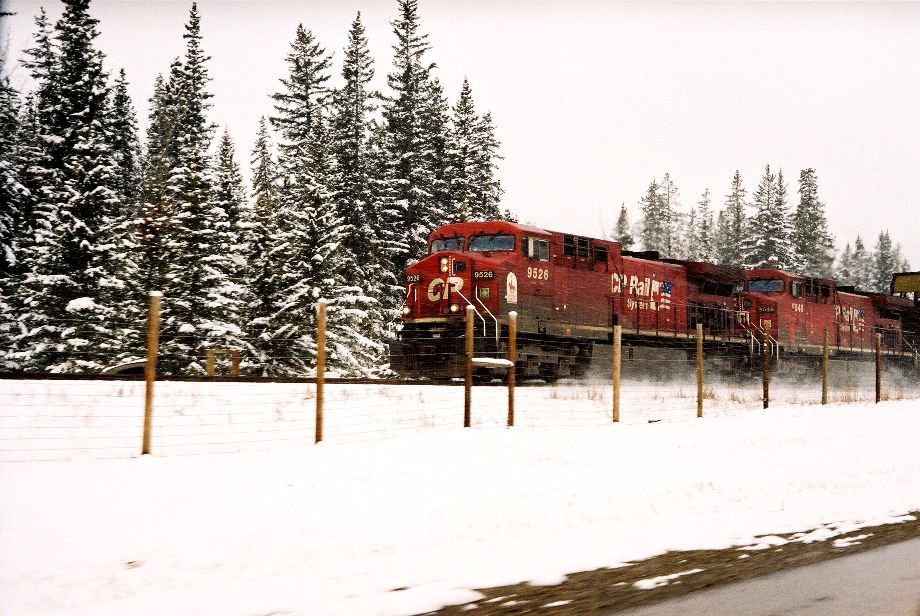 Wooo! Wooo! It's time to Catch a Ride on a Blog Train!
The Everything Gingerbread blog train has left the station and there are some very yummy kits waiting for you!
I have, for you, a sampler for my
Everything Gingerbread
PTU kit which is currently available at my stores.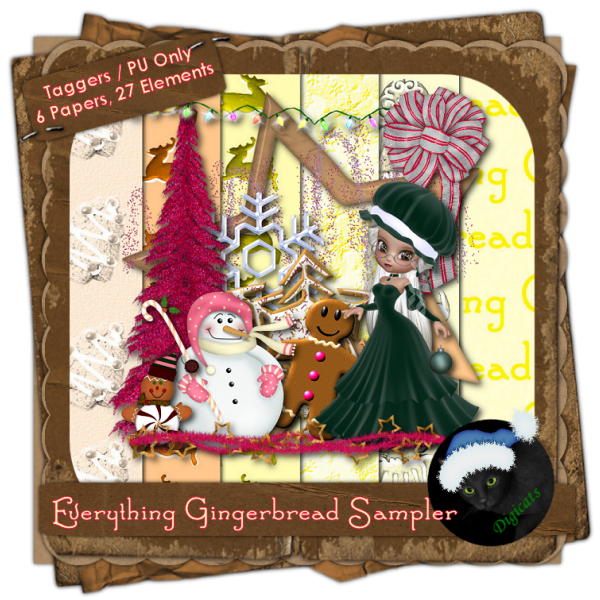 This tagger size sampler consists of six (800 x 800, .jpg) papers and 27 .png elements. Included you'll find 2 frames 2 gingerbread cookies, 1 bell, 1 bow, 1 candy cane, 1 Christmas cookie, 1 plate of Christmas cookies, 1 garland, 1 ginger ornament, 1 box of gingerbread cookie mix, 1 gingerbread man, 1 gingermint, 1 glitter swirl, 1 glass of milk, 1 Christmas ornament, 1 oven mitt, 1 ribbon,1 snowflake gem curtain, 1 snowflake, 1 snowman, 1 tag, 1 tree, 1 winter bird, 1 string of Christmas lights, and a "cookie" poser created by (c)Outlaw by Design.
Need I say the PTU kit is substantially larger, but you'll find some good tagging material in the sampler as well!
Please remember that by downloading this kit you agree to my terms of use which state, in part that that that you cannot redistribute, rebroadcast, resale, or claim my graphics as your own. That means placing this kit on 4Shared, RapidShare or any other file sharing site for any reason is a strict NO-NO! That constitutes redistribution.
If you know someone who is interested in this kit , please direct them to my blog where they can download their own copy. Free to use is NOT the same thing as free to share. My graphics are copyright protected.
Plus I already pay for premium download service so you don't have to wait for your freebies, and the links stay here FOREVER, so you don't have to put this kit anywhere else to share it, just link to this post.
To download from MediaFire, click
HERE
.
The password is "TYVM" - no quotes.
If you enjoyed this freebie, please take a moment to vote for Digi!

Click on the blinkie to vote!

If you enjoy this sampler please check out the PTU version of the kit!
What could be more delish on a cold wintry day than some fresh baked gingerbread cookies? You'll find cookies and more in "Everything Gingerbread" including a little cookie to do the baking for you.
This yummy taggers kit contains 30 gingerbread (800 x 800, .jpg) papers and 114 mouth watering elements including 8 frames, 7 Christmas cookies, 6 bells, 6 bows, 6 garlands, 6 gingerbread cookies, 6 glitters, 6 ornaments, 6 oven mitts, 6 ribbons, 6 snowflakes, 6 tags, 4 candy canes, 4 gingermints, 3 ginger people, 3 snowmen, 3 trees, 2 cookie tins, 2 ginger ornaments, 2 gingerbread houses, 2 gingerbread cookie mix, 2 winter birds, 2 strings of holiday lights, 1 plate of Christmas cookies, 1 plate of crumbs, 1 milk & cookies, 1 glass of milk, 1 snow days word art, 1 snowbank border, 1 snowflake gem curtain, 1 snowflake swirl, and two "Cookie" posers created by (c)Outlaw by Design.
Can't you just smell those cookies baking already?
This 100% fat-free digital delight is saved to 300 DPI so it's suitable for blogwear and online stationary, as well as smaller print jobs. Just a bite or two of everything gingerbread, and you'll be hooked!
Sorry! This kit has been retired and is available for FREE elsewhere on this blog!

Don't forget to check out the rest of the stops on this fine blog train and stock up on the goodies. Remember that not all the designers are on the same time zone, so if someone doesn't have their part posted, be patient and check back a little later.
And don't be part of the broken finger brigade. Leave a little love when you download. Your thanks are the fuel that keeps these blog trains running.
Train Station
Badgirlz Stuff
Couric Designs
Crafty Scraps
Digi Scraps Dezines
Digicats (and Dogs)
Humbug Graphics Galore
ScrapKits For Taggers
Scrappersville
Tags And Stats
Nette's NightOwl Works
GB Dzynz
Colleen's Creative Scraps
Dorothy'sCreations
Remember that you can keep up with all the latest Digicats news and freebies just by liking us on
Facebook
, or following us on
Twitter
!
Thanks for riding along on the Everything Gingerbread blog train!