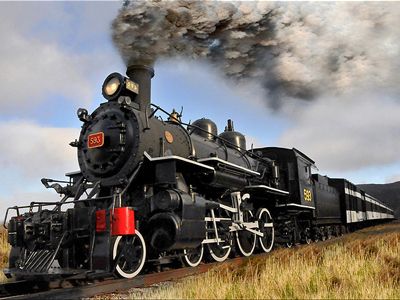 Welcome to the Dusk 2 Dawn Blog Train as we take you back in time to the Fabulous 50's! The 50's were an incredible era...considered the first of the modern age that we now live in. James Dean and Marylin Monroe ruled in Hollywood, passanger jets wisked regular people from one corner of the world to the other, and the age of TV was born, with over 75% of American households purchasing a TV during the 50's.
But perhaps the most far reaching influence of the 50's came when the blues, jazz, gospel music, western swing and country music all came together to give birth to what DJ Alan Freed termed "Rock and Roll" in 1951.
So head on over to the Starlight Drive Thru and join us for a good time! This rockin' little taggers kit comes with 12 papers and 40 retro elements, including one Drive Thru Doll Waitress poser by ©Krissy's Scraps.
You are getting 2 bows, 2 flowers, 2 frames, 2 neon signs, 2 ribbons, 2 word arts, 1 bottle cap, 1 caddy convertable, 1 diner sign, 1 flying piano keys, 1 fuzzy dice, 1 glasses, 1 guitar, 1 ice cream treat, 1 jukebox, 1 leather jacket, 1 microphone, 1 milkshake, 1 motorcycle, 1 music notes, 1 poodle skirt, 1 radio, 1 record, 1 retro circle, 1 rock cupcake, 1 rock n roll cake, 1 rock notebook, 1 roller skate, 1 saddle shoes, 1 sparkles, 1 tag, 1 topper, and 1 yo-yo.
And didn't it turn out cute?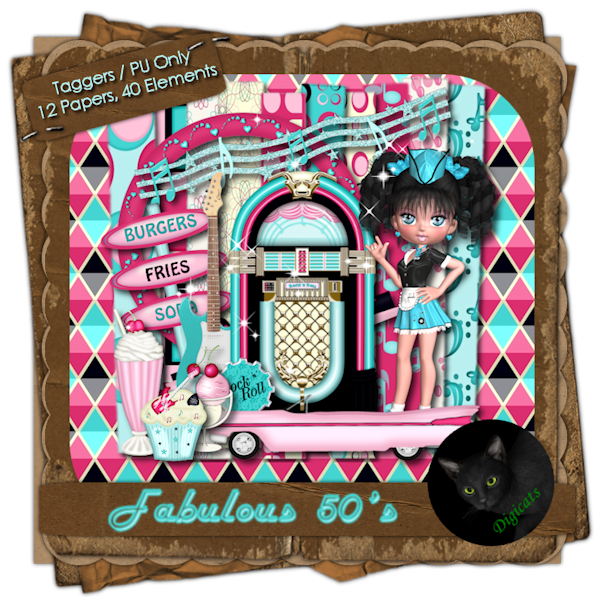 300 DPI. Personal use only.
Please remember that by downloading this kit you agree to my terms of use which state, in part that that that you cannot redistribute, rebroadcast, resale, or claim my graphics as your own. That means placing this kit on 4Shared, RapidShare or any other file sharing site for any reason is a strict NO-NO! That constitutes redistribution.
If you know someone who is interested in this kit , please direct them to my blog where they can download their own copy. Free to use is NOT the same thing as free to share. My graphics are copyright protected.
Plus I already pay for premium download service so you don't have to wait for your freebies, and the links stay here FOREVER, so you don't have to put this kit anywhere else to share it, just link to this post.
To download from MediaFire, click
HERE
.
The password is "Rockin" - no quotes.
If you enjoyed this freebie, please take a moment to vote for Digi!
Click on the blinkie to vote!
Make sure you ride the rails for the rest of the stops on our great little train. And please leave a little love if you download. I spent most of 3 days creating this kit for you, and I'm certain our other designers spent as long or longer. So is it too much to ask for you spend a moment to let us know our work is appreciated? It's your thanks that is the fuel that keeps these blog trains running.
Craftypoly
Designs by LK
Digicats (& Dogs)
Ditz Bitz
English Rose Designs
Irish Princess Designs
Nette's NightOwl Works
Pink's Poetic Scraps
Tammy's Welt
Don't forget that you can keep up with all the latest Digicats news and freebies just by liking us on
Facebook
, or following us on
Twitter
!