Dog Day Afternoon
is an interesing kit from Danielle Engebretson. I liked the dragonflies, although suddenly, it seems like everyone is doing dragonflies. I do like the watercolored look backgrounds, but it wasn't doing what I wanted to do with it as far as scrapping was concerned.
Dog Daze I came out okay, except that Gene didn't like me using his picture. I thought it looked sweet through.
The Reptar pieces I was not so happy with, although I suppose it's okay...
However, when I came time to scrap the Tie-dyed Missy shots, I knew exactly where I was going with it:
She is definatly stylin', is she not?
I also did the one shot of Mija...just kind of for fun. I had not really expected to get him to sign it.
As it turns out, the opportunity presented himself and the funny thing was, he REALLY like it!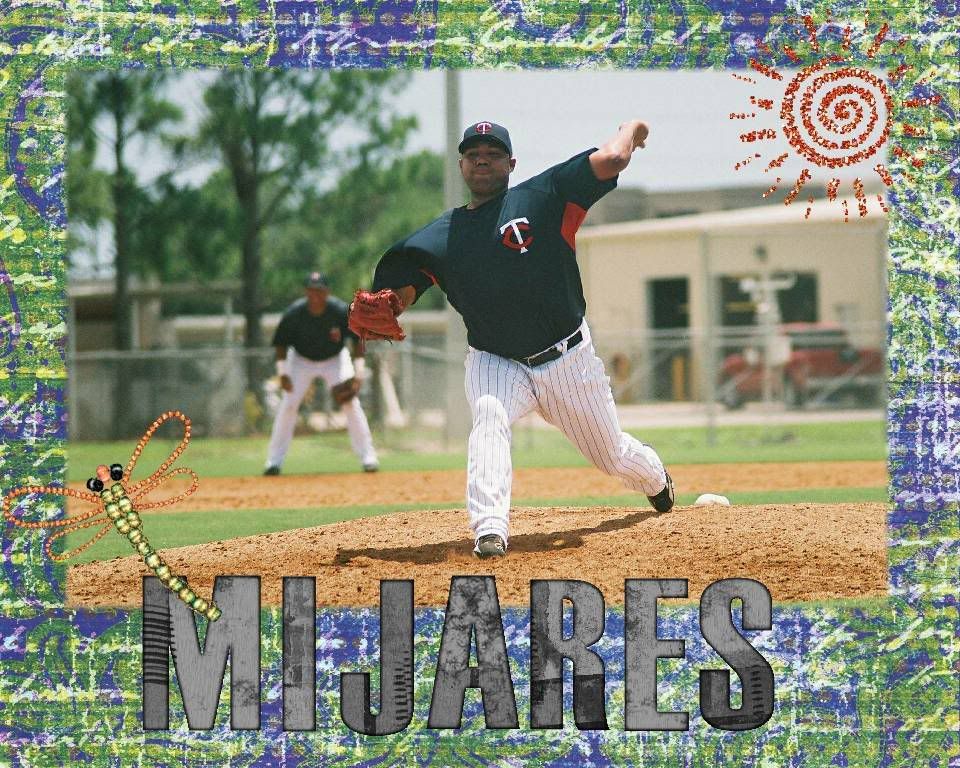 But it was odd watching Mija pitch again in GCL after all these years. He's just not "little Mija" anymore.
The lettering on the Missy piece was the Pink-A-Dot Alpha from
Free Digital Scrapbooking
The alpha on the Mija piece is from the
Beachin' Collection Biggie
kit from
Scrap Girls