I'd stopped by Lacy Clagg Tube Store yesterday and was surprised to see the release of two new tubes - single tube exclusives - called Bad Angel (1 & 2). I had to get them...I mean...just look a them!
I also picked up the new "Kisses from Heaven" taggers kit from Untamed Angel (a.k.a. Heart of Essence) from Treasure Scraps for a buck. I do really like the kit - some great papers in it! I'll do several more tags with it, but when I went to buy the posers I wanted, I couldn't get a download on them, so I had to wait to contact the store.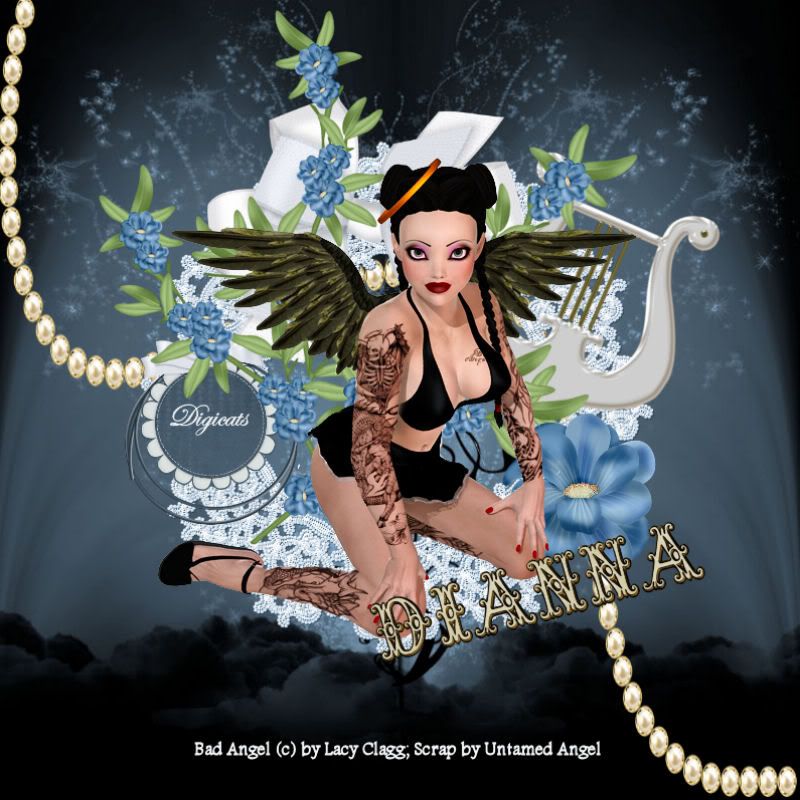 Then I opened the tube layer on this one, there was a lot of white around the poser that I had to erase. This is not up to Lacy's usually high standards, so I dropped her a line about it...hopefully she'll fix it for future sales.
The alpha is from Sweet Digi Scraps.
The Alpha on this one is from Bizee 1 Digi-Arts.
I had to lock the gates on her...that's probably how heaven's gate will appear to me after I die, LOL! I supposed "Keep Out" and "Get Lost" would also have been appropriate for the tag. :)
The tubes are on sale for an introductory price of $1.50 each. Normally they're $2.00, which puts them on the same level as an artist's tube from My PSP or CiLM.
Untamed has opened her new Heart of Essence store - the Grand Opening is today - which I gather replaces Angelic Scraps. I'm laughin' and laughin; at her "HOE Exclusive" section - there's a joke in there somewhere, right?