The first three tags in this series use the
scraps
of
Chili Designz
, which are usually a nice mix of whimsical and real. Such is the case here.
I used the "Koshini Fae" poser from
Calypso Designs
. I bought her at Heavenly Taggerz, which is closing down, so you'll need to check Calypso's website for other stores she's selling at. I know that - so far - this poser is not in her personal store so...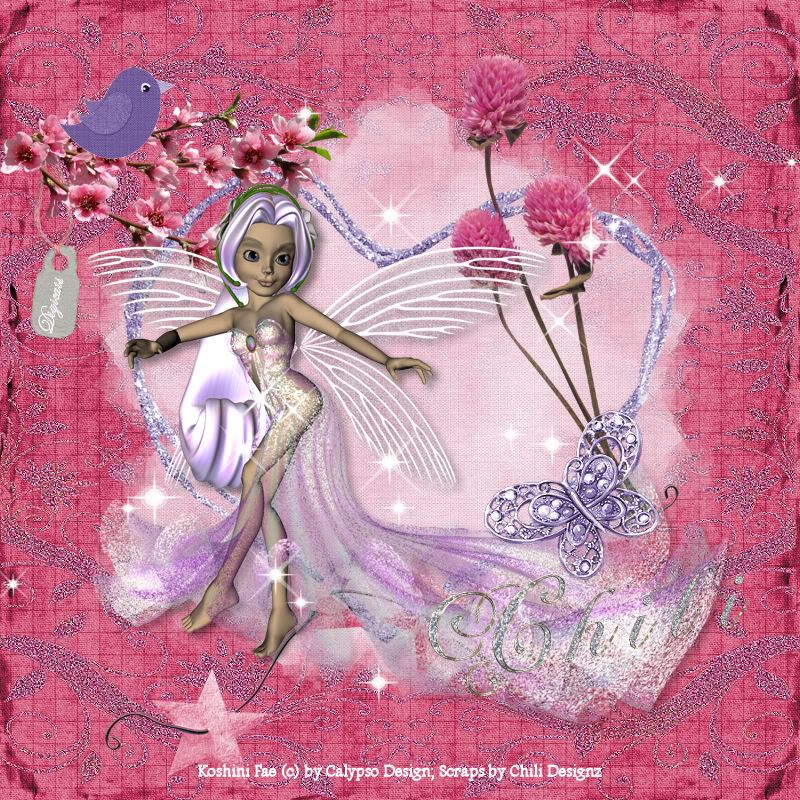 I do like the Fae, she adds an element of magic to these tags. The sparkly overlay comes with the kit, there are two included. Chili as includes a Sadie morph poser in the kit, but we've done Sadie to death!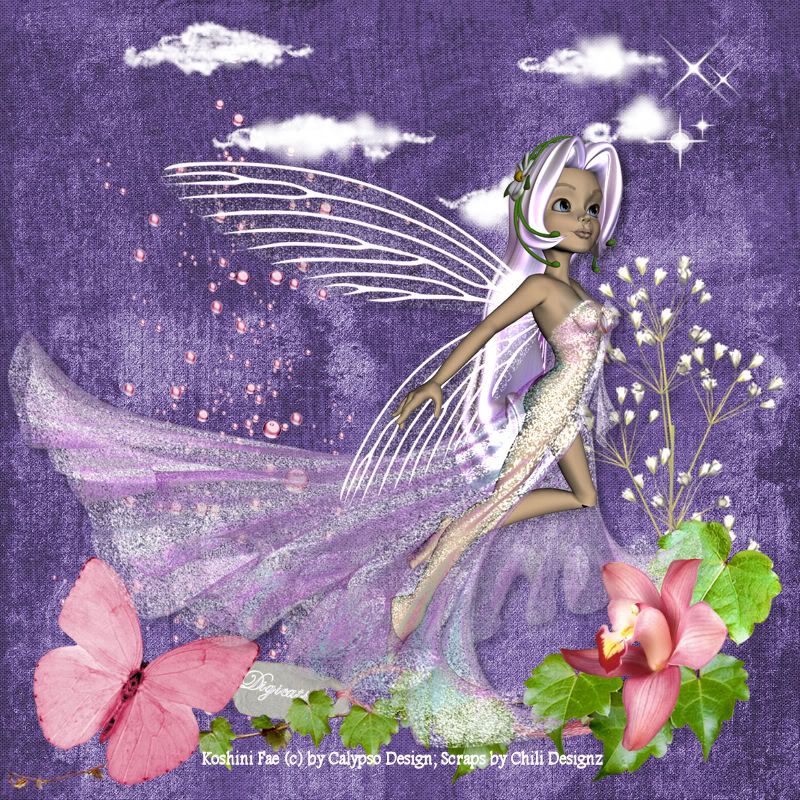 I really liked the way this one turned out. I was fairly simple to do, but it has a certain elegance about it. :)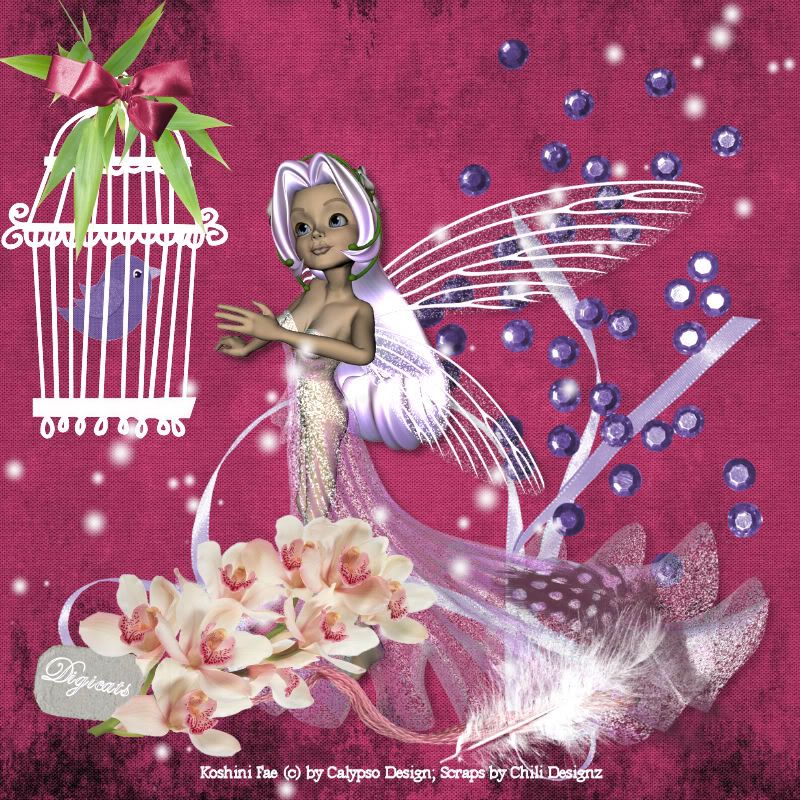 Again, the bird and the cage are very whimsical, while the rest of the elements are very realistic looking.
I love Chili's designer stashes too. Some great elements in them if you're looking to add a touch of reality to your kits.
Moving on...the next three tags use the
scraps
of
Just A Girl's Designs
. I waited to do "my" tag until I got to this kit because I wanted a unicorn. And I got to put my favorite toad in the tag too!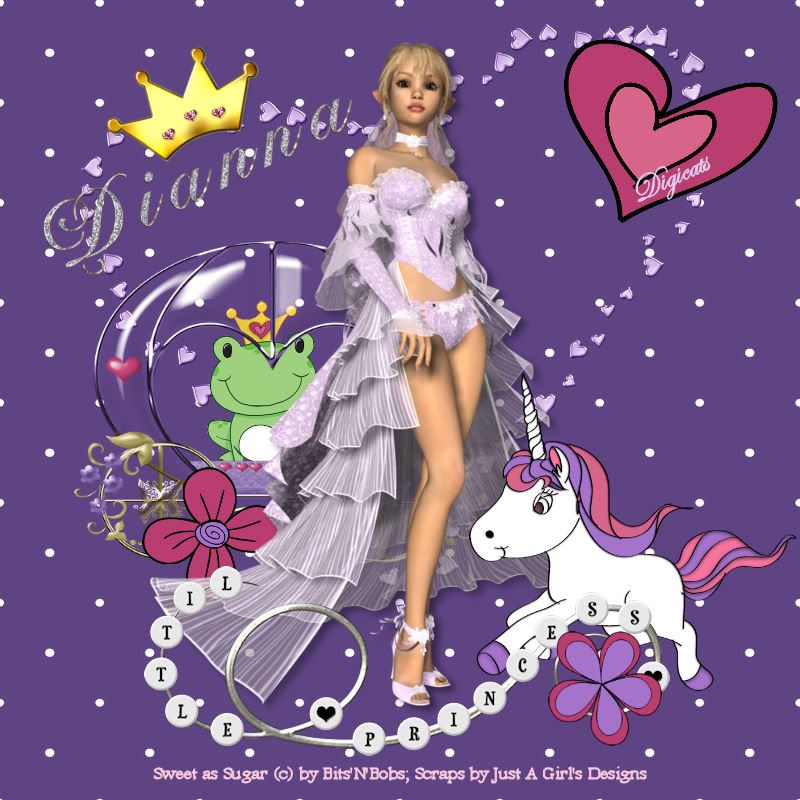 Again the poser is
"Sweet as Sugar"
and she's from
Bits'N'Bobs
. I'd played with the idea of using Chibi posers for these tags, but I think this worked out a tad bit better for me. I'm not really in a Chibi mood.
As per the previous post, the Scripted Jeweled Alpha is from Bizee 1 Digi-Arts. The carriage template is from Kristy's scraps I guess - or so Julie says - I have a bunch of Kristy's "princess" templates, but I somehow missed that one. I'll have to go pick it up.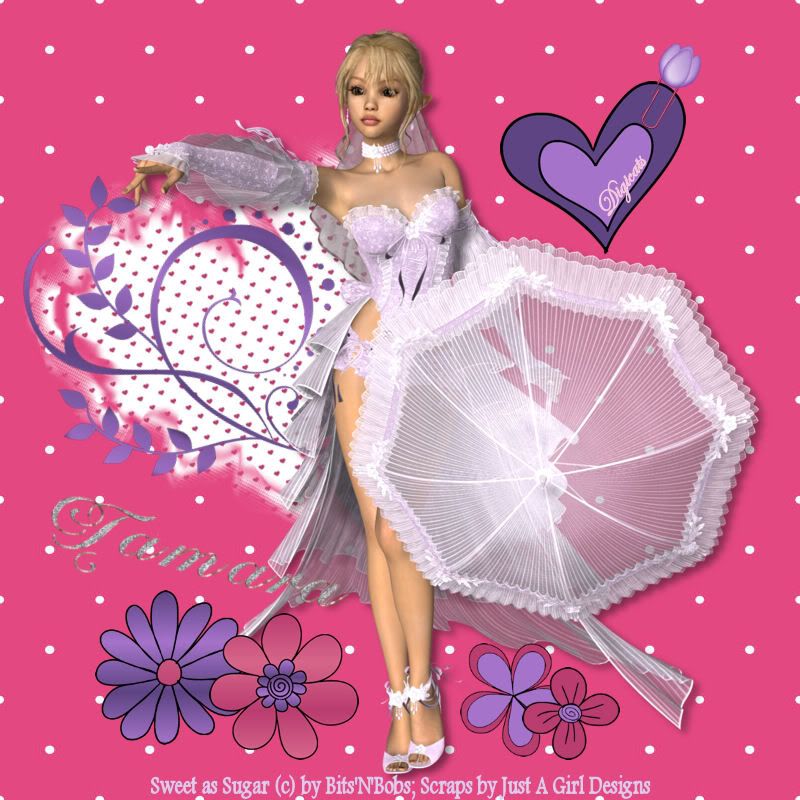 Crafty-Cupboard.com
, a message forum, is hosting a contest for Little Miss Princess tags or pages using the kits from Exquisite Scraps. Right now there are five taggers kits and one full sized mini-kit to choose from and remember, they are all free through the end of the week.
I dislike entering these contests because I don't use animation, and it always seems like one of the animated tags wins, so...I feel like I can't really compete.
Check Julie's
blog for details
on the contest. If you decided to join the forum, please mention that "Digicats" referred you. Thanks!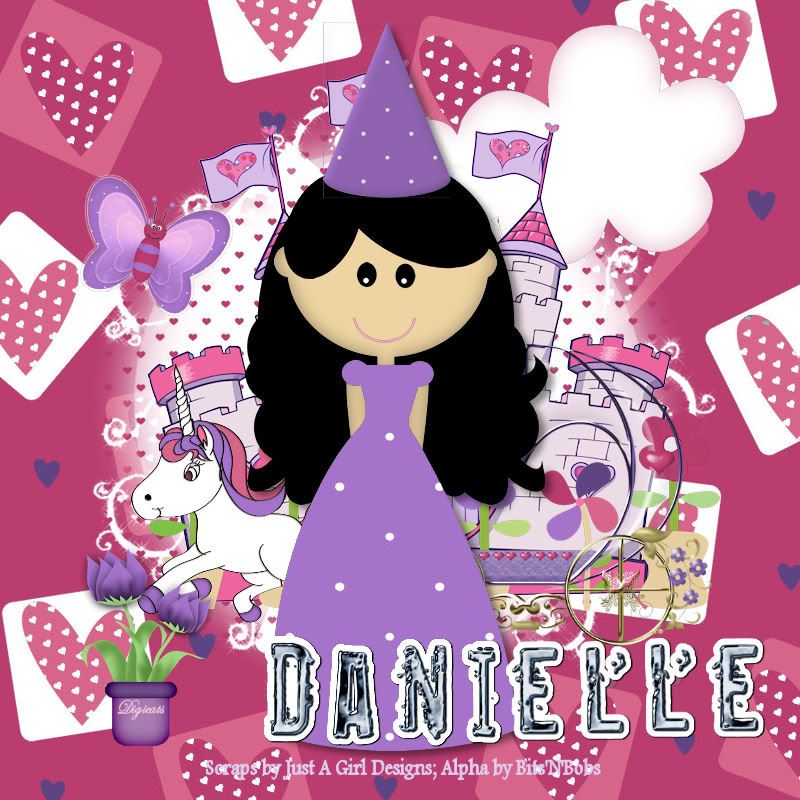 This uses one of three princesses that are included in the kit. The sticker alpha is from Bits'N'Bobs and was a blog freebie.
Evidently Danielle came home from school and told Rowena she wanted "colors" on her nails. One of the girls at school has her nails painted. Rowena nearly had a cat because she feels four is too young to be wearing nail polish.
I told her - rather than throwing a hissy fit, which she's prone to do - to tell Danielle that she'll be happy to paint her nails, but, she has to sit perfectly still while it's being done and the has to sit and do nothing for FIFTEEN MINUTES afterwards while the paint dries. And it will be like a FIFTEEN MINUTE time out because she won't be able to do anything until the paint dries.
That should stop her dead in her tracks. I don't know any four year old that can hold still for that long.
Never mind about fast drying nail polish. She's four - she won't know her cosmetics yet. :)
I'm evil, I know.
Anyway, I've procrastinated enough. I have to go grocery shopping and I need to give my back a break from sitting at the computer. I'll be back a little later with more tags in this week's synchro scrap.