I am back among the land of the living! Well...almost, pretty much. I slept from 6:45 last night until 6 am this morning except for an hour around 1 am when I got up to take my meds. I'm still congested and I'm still coughing, but no where feeling near as bad as I did.
I had done these tags back in the beginning of March. Gail had put out a Wanda Witch poser pack, which kind of confused me, seeing as it wasn't Halloween. However, they don't celibate all hallows eve in Aus the way we do in America, so I guess it's permissible for them to have witches when ever they want. (A notion I approve of, BTW.) Wanda witch is available at the
Aussie Scrap Store
.
The Scraps for all three tags came from the World Kidney Day Charity Collab kit, which is available at
Heartbeatz Creationz
.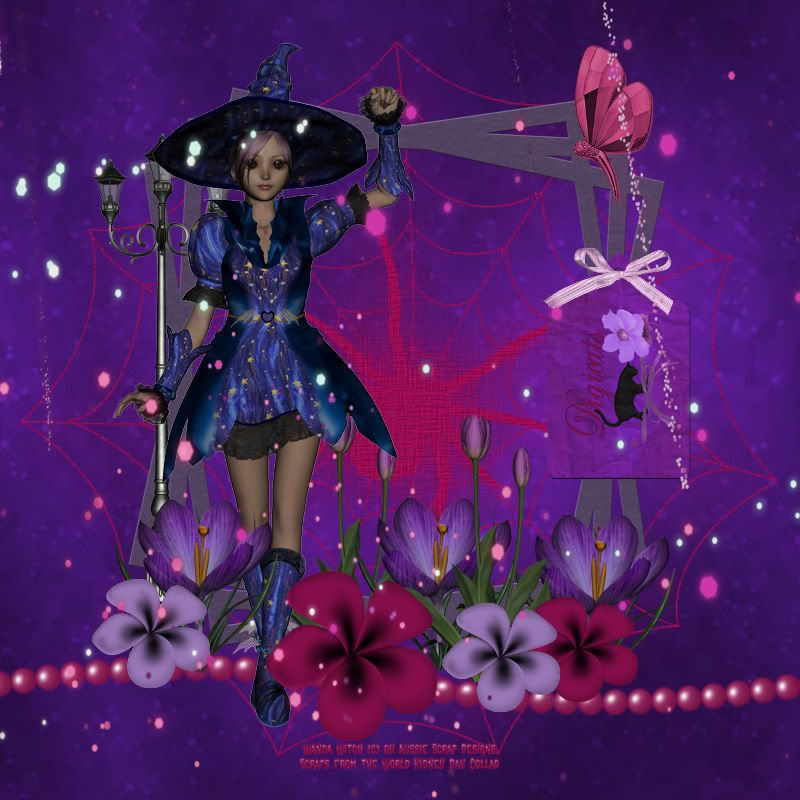 The lamp post in this tag is from Soxsational Scraps. The glitter overlays on all three tags are from
Chili Designs
.
The Spider in the background is from a mask by
Wee Scots Lass
.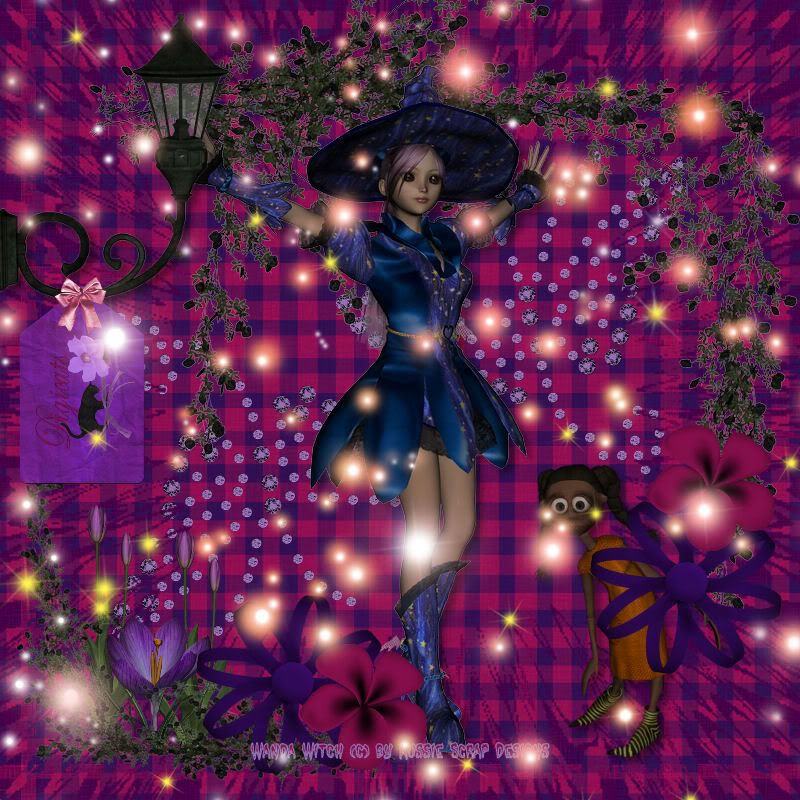 This time the
lightpost
, the
black roses
and the
cloth doll
are all from Soxsational Scraps. And of course, more magical lights on the overlay from Chili Design.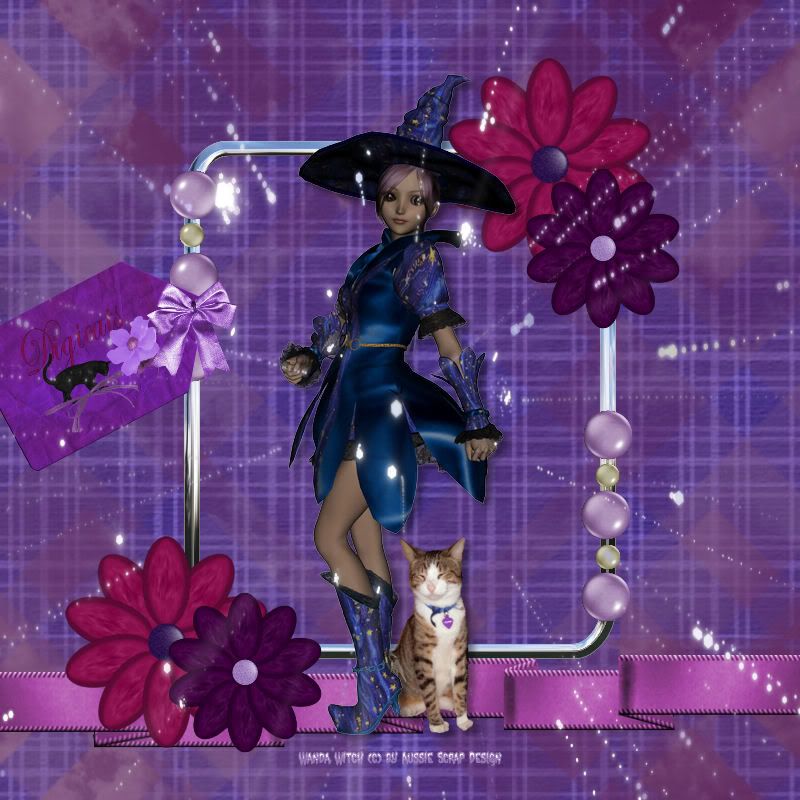 All the scraps are from the World Kidney Day Charity Collab except for Tristan and the overlay. Rowena wants to know why Tristan always looks like he's smiling in his pictures, to which I replied that he's a happy fellow.
Anyway, just a little something. I haven't tagged much while I've been sick, so this gives me the opportunity to catch up on some of the older stuff I didn't get around to posting.
I did finish off both the "Cindo de Mayo" kit and the "Toad U So" kit, have them all packed and ready to launch. Cinco de Mayo will be available on Friday, April 24th, and Toad U so on Friday, May 1. I've now started work on a Chocoholic kit for Miss Ginger. LOL!