One of my clients - an older woman - called this morning and wanted to know if she could come and see me at noon. Despite my reservations, I agreed. Noon came and went - and I finally ran out to Micky-D's to pick up something to eat and still no client.
She finally calls and says "I'm sorry I didn't come in, but I've been sick, and I got sick again, and I mislaid some of my papers. If I come in early tomorrow, can you still Git-R-Done?"
What am I? Larry the Cable guy?
How ever, I have a nice, great, big Iced Vanilla McCoffee - something they never thought of, back in the 1960's, along with cultural icons like Larry the Cable Guy. But there were certainly some icons we associate with the 60's era...
These tags use the scraps from the
Groovylicious
taggers kit by
Krissy's Scraps
. The poser is part of the
Hippy 2
set by
Lacy Clagg
. I like this one better than Hippy 1, she's quite sweet. LOL!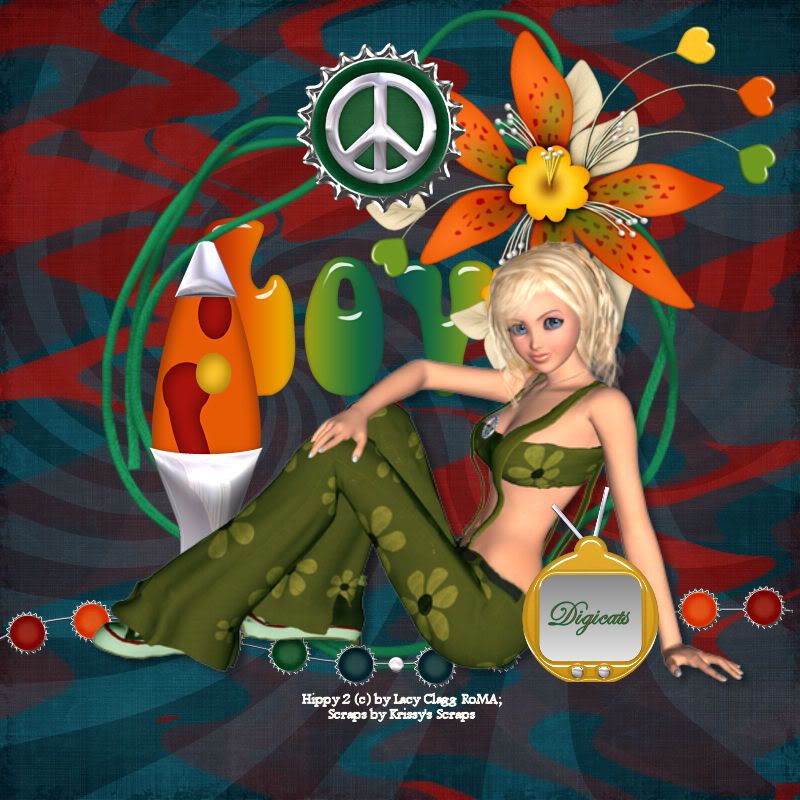 I've been trying to guess what this week's theme is going to be, but...Krissy put out vehicle templates, Sox did a whole 3-D collection of swamp dwellers, and Creative Intentions, Created by Jill and Scraps by Jessica all put out animal related CU products. So...I'm clueless!
The Lava lamp and the little TV were templates released before the "Groovylicious" kits came out, and like I said, I should have guessed. I guess I was hoping for better hints this week? We shall just have to wait and see what Saturday brings us.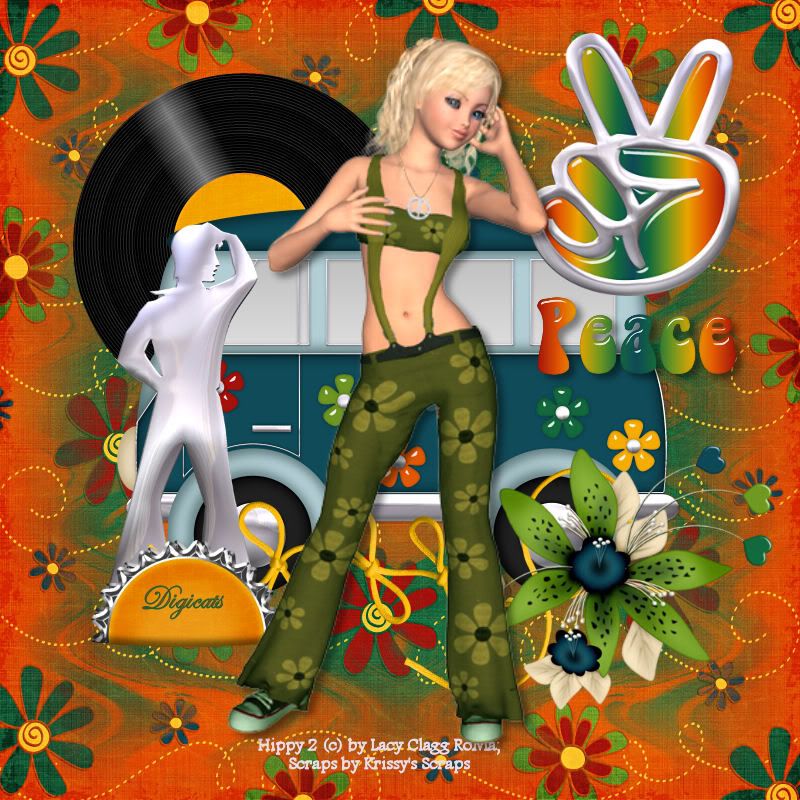 Records -- a collectors item now -- and mini vans -- now replaced by SUVs. And of course the peace symbol, which is still around, but which is also now known as the "V Sign" or Victory sign.
I used several of
Cameron
's masks on the backgrounds to groovy them up even more. Not that they needed it. And VW Bugs, well...I saw one coming down the street the other day and said "What the heck is that?" My how times change!
When did 8 track tapes start making the rounds? I remember them starting to phase out while I was still in high school, so that was the 70's. That doesn't really look like an old 8 track player though.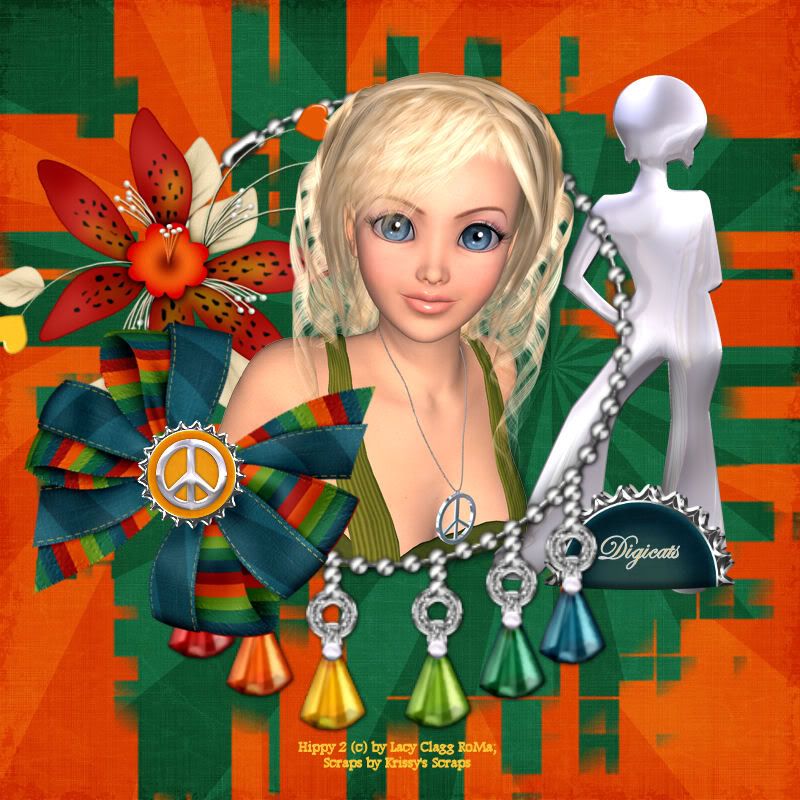 I really liked that bracelet and was really sorry it pixelated out as much as it did then I enlarged it. I nearly went and grabbed the full size kit so I could have a bigger version of it, but that seemed silly. Oh yeah...and the big flared bell bottomed jeans and the Paige hair cuts! LOL!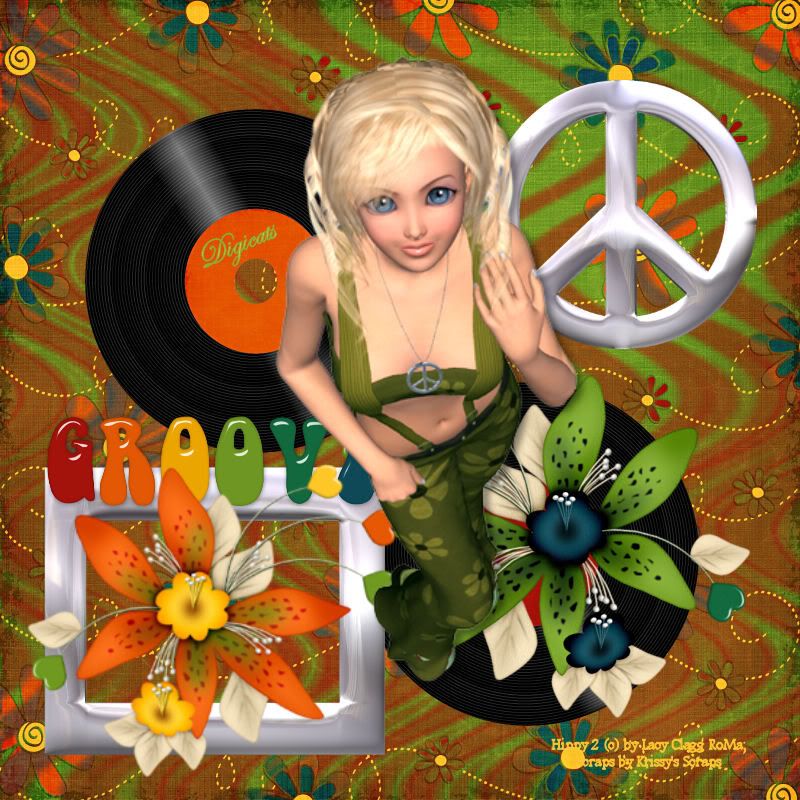 I like the point of view on this. It was a bit of challenge to get the elements to work with the poser. But I thought this turned out rather well.
I think there's a couple more tubes in that pack. Jay released a
"Swinging 60's
(um, the big band era swung, hun, not the 60's) so I might see what I can do with those and her kit. I really need to do some tutes, I just haven't felt much like writing. Too much stress in my life right now.