OK, I said I was gonna have this for you yesterday, but things have been crazy here in day job land, so I'm running a tad behind.
This is a store freebie, so you have to go to Scrappetizing to get it. Just add it to your cart and check out. No other purchase is needed, no monies need to be spent. Of course, if you like the kit I hope you'll look around and maybe buy something, but you're under no obligation to do so.
You get 30 beautiful green and gold Shamrock themed papers, plus 120 elements including 2 "Famous" posers by (c)Schnegge's Tuben.
Also included in the kit are: 10 frames, 6 flowers, 5 bows, 5 brads, 5 charms, 5 curly ribbons, 5 doodles, 5 mushrooms, 5 polished stones, 5 ribbons, 5 tags, 4 butterflies, 4 Celtic gold, 3 clouds, 3 ferns, 3 rainbows, 2 bottles, 2 fabric flowers, 2 hummingbirds, 2 Jos tags, 2 lucky horseshoes, 2 postcards, 2 pots o gold, 2 shamrock swirls, 2 trees, 1 archway, 1 banner, 1 Book of Kells, 1 branch, 1 Celtic cross, 1 deer, 1 dwarf, 1 flair, 1 gold coin, 1 gold coin shower, 1 Guinness, 1 hanging shamrocks, 1 harp, 1 heraldic shield, 1 horse, 1 Irish paving stone, 1 journal, 1 lantern, 1 leprechaun hat, 1 mystic bling, 1 riding crop, and 1 shamrock.
Saved to 300 DPI, it's suitable for blogwear and websets, stationary and smaller print jobs. Personal use only please.
It's exclusive to Scrappetizing, so it's the only place you can get it.
Click here to snag your freebie!
Remember, do not share this kit. If you know someone who wants a copy, send them over to Scrappetizing where they can get their own copy. And no putting it up on Rapidfire, 4Shared, etc. That constitutes rebroadcasing and is against my terms of use, as well as the terms of use of the store.
My graphics are copyright protected:
Also stop by Ms. Ishona's blog and check out this great tutorial she did using the kit: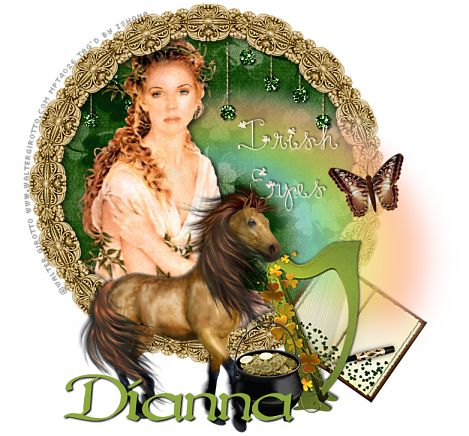 You can find it at Ishona's Tuts!
Thanks so much hun for the gorgeous tag!
And thanks to the rest of you for stopping by. Now scurry on off and grab your freebie!