I got into this patriotic mood - I just love these posers that Sinful Mindz did - and so I decided to do a nice little patriotic kit, even though it's not really "that" time of the year. May - yeah sure - with Armed Forces Day and Memorial Day but...
What the heck. It's a free country. I can wave the flag when ever I feel like it! :)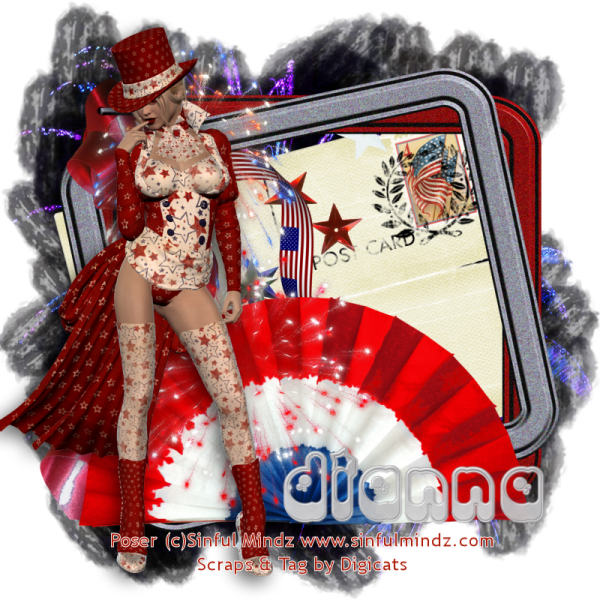 The kit is called Freedom's Ring, and it will be out soon. It includes two of Sin's posers.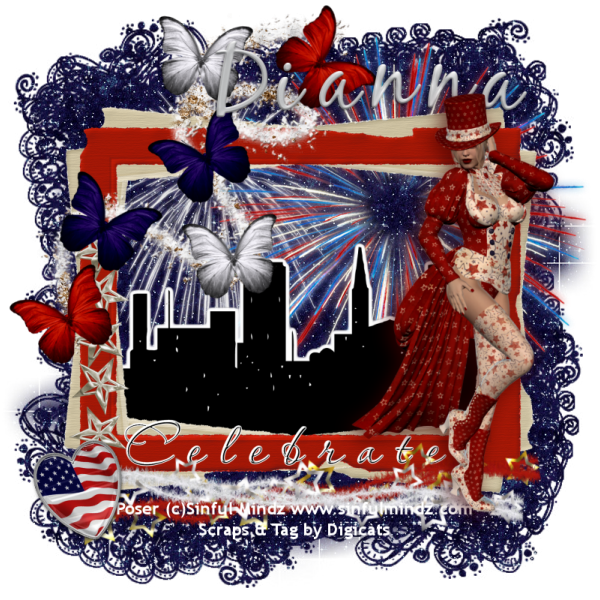 Lots of fireworks, a good bit of bling - I even tubed the Liberty Bell and put in there. LOL!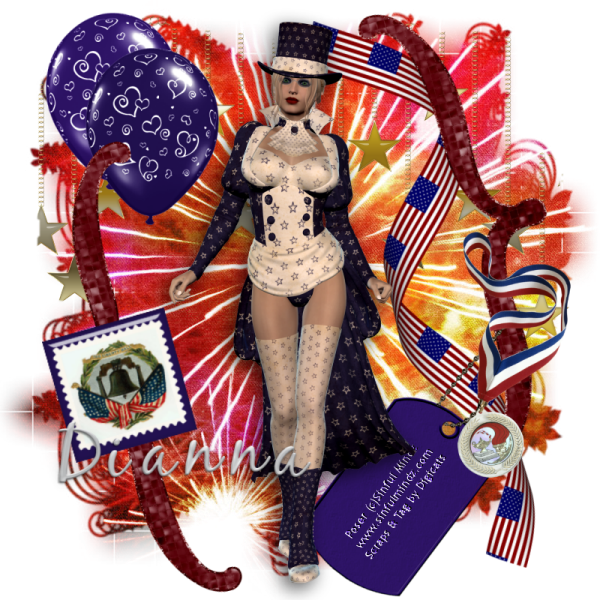 Then this morning, Istopped by MPT and picked up from 4th of July tubes to play with. Okay, okay...I got some bunny tubes too. Maybe I'll even do a tutorial or two with the bunny tubes.
So...yeah...coming soon. Maybe even before tomorrow's St. Patrick's Day block party. :)