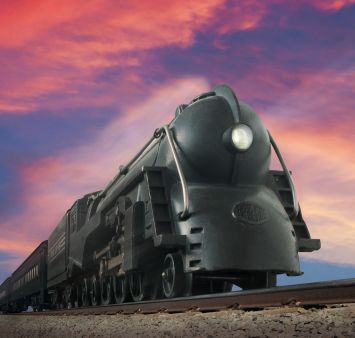 w00t! Are you ready for a little Irish Goth? Well, you've come to the right train stop!
I have for you today a sampler of my new taggers kit
Celtic Goth
. This sampler consists of 6 (800 x 800, .jpg) papers and 32 .png elements.
Included in the sampler are 2 frames, 1 barbed wire, 1 boot, 1 bow, 1 brad, 1 bullet wButterfly Wings, 1 candle, 1 candle-n-holder, 1 celtic pewter, 1 chained charm, 1 clover bow, 1 clover chain, 1 clover confetti, 1 diamond mess, 1 full moon, 1 gargoyle, 1 horse shoe, 1 Irish mesh, 1 jeweled cross, 1 mesh backdrop, 1 pipe, 1 ribbon, 1 rope, 1 rose, 1 skelanimal (by MediEvil Creations), 1 skully, 1 storm cloud, 1 tag, 1 top hat, 1 winged shamrock and 1 Gothika poser by ©Perfect Posers.com.
Remember that by downloading this sampler, you are agreeing to abide by my terms of use which state in part that that you cannot redistribute, rebroadcast, resale, or claim my graphics as your own. That means placing this kit on 4Shares, RapidShare or any other file sharing site for any reason is a strict NO-NO! That constitutes redistribution.
If you know someone who is interested in this sampler, please direct them to my blog where they can download their own copy. Free to use is NOT the same thing as free to share. My graphics are copyright protected.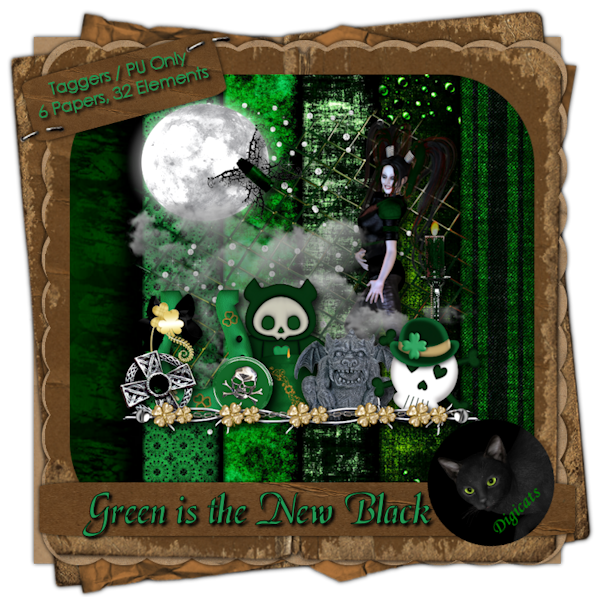 Plus I already pay for premium download service so you don't have to wait for your freebies, and the links stay here FOREVER, so you don't have to put this kit anywhere else to share it, just link to this post.
To download from MediaFire, click
HERE
.
The password is "TYVM" - no quotes.
If you enjoyed this freebie, please take a moment to vote for Digi!
Click on the blinkie to vote!
---
If you enjoy this sample, please consider picking up the complete Celtic Goth taggers kit. Did you know that Ireland has a rich Gothic tradion? For starters Irish novelist Brahm Stoker wrote the Goth class "Dracula" and Dublin is home to the Brahm Stoker Dracula Museum.
Celtic Goth consists of 30 (800 x 800, .jpg) papers, and 137 rather unusual elements, including two Gothika posers (not shown) by (c)Perfect Posers. It's a great way - and certainly different way to celebrate your irish heritage!
---
Also newly released today is my
Get your Shamrocks Off
taggers kit. In New York and Boston, they celebrate St. Patrick's Day with parades. In Cape Coral, we throw a block party! This kit is inspired by that annual event and combines traditional Irish-American icons with a rock-n-roll background.
30 (800 x 800, .jpg) papers set the scene for 136 elements including 5 Jayne's Addiction posers by (c)MediEvil Creations. you'll also find 10 frames, 5 bows, 5 celtic coppers, 5 clover chains, 5 drum sticks, 5 flowers, 5 four-leaf clovers, 5 guitar picks, 5 horseshoes, 5 pipes, 5 ribbons, 5 sequin ribbons, 5 skellies, 5 tags, 4 guitars, 4 rainbows, 3 butterfly, 3 charm chains, 3 Pots O Gold, 2 bottle caps, 2 brads, 2 gold coin, 2 gold coins, 2 microphones, 2 shamrock necklaces, 2 shamrock swirls, 2 silver rings, 2 St Pat's Hats, 2 stickers, 2 word arts, 1 amp, 1 charmed safety pin, 1 crown trail, 1 drum set, 1 flag, 1 flames, 1 gold cross, 1 hanging jeweled shamrock, 1 miv stand, 1 motorcycle, 1 shamrock bling curtain, 1 shot glass, 1 speaker, 1 St. Pat's Day banner and 1 stage.
But wait...there's more...
---
Rufus is back and he's wearing the green! Everyone's favorite cat, Rufus, shows off his Irish spirit and his Lucky Charms in this enchanting taggers kit.
Even if you're not Irish, you can enjoy St. Patrick's Day with the 30 (800 x 800, .jpg) shamrock filled papers and 123 magical elements. Just follow the rainbow to it's end to discover:
5 bows, 5 carnations, 5 Celtic frames, 5 chain charms, 5 clover doodles, 5 clover lines, 5 horseshoes, 5 Irish frames, 5 Leprechauns, 5 pipes, 5 ribbons, 5 shamrock bling curtains, 5 stickpins, 5 tags, 5 top hats, 4 Irish Dice (drinking game), 3 butterfly charms, 3 charm pins, 3 flairs, 3 honey clover bouquets, 2 beaded ropes, 2 buttons, 2 Caris harps, 2 hanging drops, 2 pots of gold, 2 rainbows, 2 shamrock ornaments, 2 word arts, 1 beer keg, 1 celtic gold braid, 1 Charm Chain, 1 clover charm, 1 clover spray, 1 gold clover braid, 1 gold clover line, 1 gold coin, 1 pile of gold coins, 1 green beer, 1 green lollipop, 1 lucky charm and 4 Irish Rufus posers (c) Diseñando Scraps
Join Rufus on his journey through Ireland in the spring and discover your lucky charm!
All three kits are saved to 300 DPI and are suitable for your St Patrick's Day tags.
You can find all three of these great kits in the following fabulous online stores:
---
Thanks for sitting through the advertising portion of this post. Don't forget to visit the rest of the stops on this train. Make sure you leave some love when you download. Your thanks are the fuel that keeps these blog trains running.
Train Station
Black Widow Creations
ChristinaShaw.com
Digicats (& Dogs)
DNscraps
Jennie D Designs
Maitri"s Digital Scraps
Nette's Night Owl Works
Don't forget that you can keep up with all the latest Digicats news and freebies just by liking us on
Facebook
, or following us on
Twitter
!
Thanks for stoppin' by, and Luck O' The Irish to ya!