A new tutorial from Linda at Tagcatz using me Addicted to Rac kit. She said she "loved the kit and this was a fun one to do." Well, we do try to make it fun!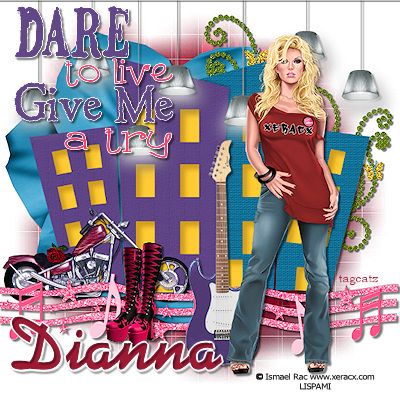 Click on the blink to go to Tagcatz' blog where you can try this tutorial for yourself!
Addicted to Rac is available at Scrappetizing. Make sure you check out the
specials
I have running at that store through the end of this week. Most of those kits will be retired starting May 1st to make room for new invetory, so be sure to stock up now while you still can!
A bit of a sneak peak for you...
I'm not sure if this qualifies as my Earth Day kit, late or not! LOL!
I had actually wanted to do a "Toxic Green" kit when I did the Emo one last weekend, but couldn't find a pallet I like for it. I'm not sure I'm head over heels with this one, but it will do. ;)