Now in stores...
It's the darker, more dangerous side of Wonderland and poor, little Alyce has found she's slipped down the wrong rabbit hole.
This taggers kit comes with 20 (800 x 800, .jpg) papers and 130 .png elements including a 9 piece poser assortment by (c)Perfect Posers - Alyce, Mad Hatter and White Rabbit.
You also get 10 frames, 5 bows, 5 mesh, 5 ribbons, 5 teacups, 4 journaling blocks, 3 bottles, 3 butterflies, 3 ember mushrooms, 3 fractuals, 3 gold rush glitters, 3 roses, 2 arrows, 2 backdrop trails, 2 barbed wires, 2 birds, 2 bush, 2 doors, 2 grass, 2 hats, 2 keyholes, 2 mushrooms, 2 parchments, 2 pins, 2 pocket watches, 2 rainbows, 2 rosebuds, 2 signs, 2 spiders, 2 "me" tags, 2 trees, 2 vine swirls, 2 waterlilies, 1 ace of spades, 1 anarchy tag, 1 blank tag, 1 blood, 1 book, 1 bubble, 1 bubbles cluster, 1 dead tree, 1 dais, 1 drapery, 1 fireworks, 1 floating staircase, 1 glass brad, 1 hedgehog, 1 key, 1 ladder, 1 looking glass, 1 necklace, 1 potion bottle, 1 rock, 1 stars, 1 throne, 1 tree stump, 1 vine, 1 whimsical tree, and 1 winged cat.
300 DPI. Personal use only.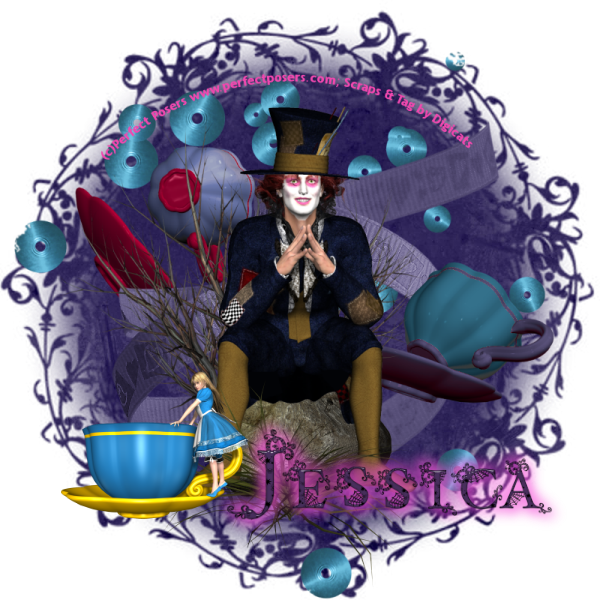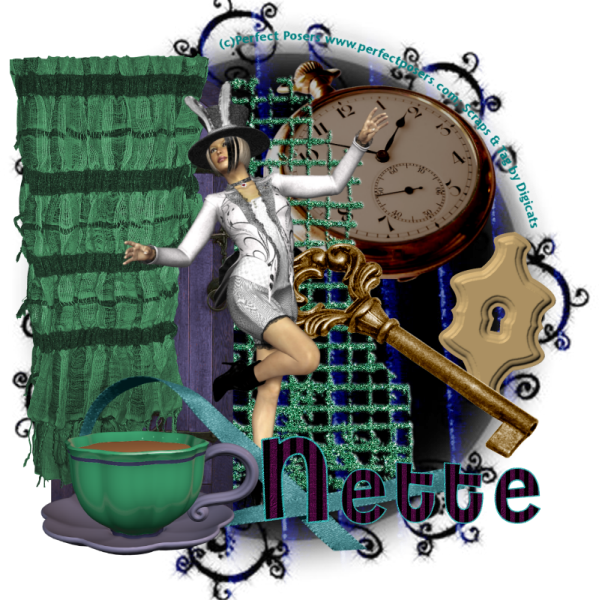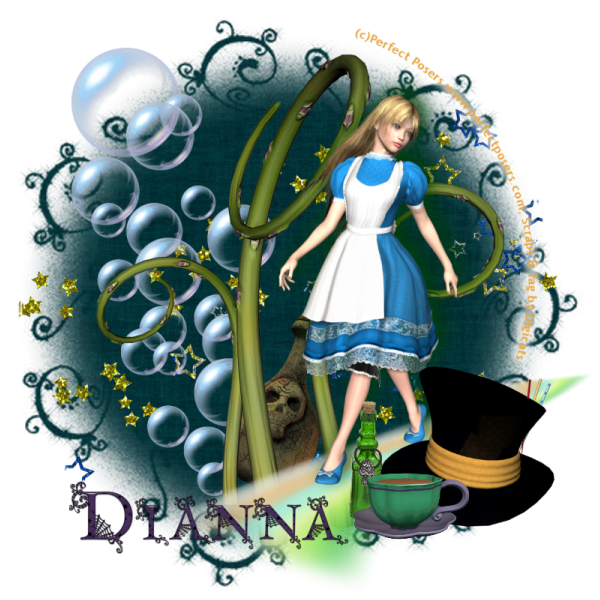 Alyce in Gothland is available at:
Another April-Ween Freebie
This is a former PTU kit that I've retired and I'm now offering it as a FTU. It's kind of a cute Vampire kit - not really spooky - just cute.
This digital taggers kit contains 30 papers, and 116 .png elements in the kit, including 2 Vampy posers created by ©Schnegge's Tuben.
Please remember that by downloading this kit you agree to my terms of use which state, in part that that that you cannot redistribute, rebroadcast, resale, or claim my graphics as your own. That means placing any of this kit on 4Shared, RapidShare or any other file sharing site for any reason is a strict NO-NO! That constitutes redistribution.
If you know someone who is interested in this kit, please direct them to my blog where they can download their own copy. Free to use is NOT the same thing as free to share. My graphics are copyright protected.
Plus I already pay for premium download service so you don't have to wait for your freebies, and the links stay here FOREVER, so you don't have to put this kit anywhere else to share it, just link to this post.
To download from MediaFire, click
HERE
.
The password is "TYVM" - no quotes.
If you enjoyed this freebie, please take a moment to vote for Digi!
Click on the blinkie to vote!
And don't forget to leave some love if you download! I do so enjoy getting comments!
Remember that you can keep up with all the latest Digicats news and freebies just by liking us on
Facebook
, or following us on
Twitter
!