Two Magsnificant Tuts from Maggie using my One Horse Town taggers kit: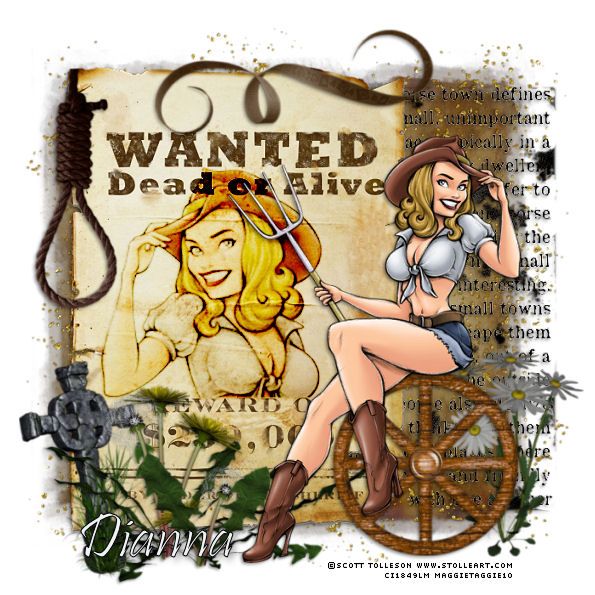 I'm a cowgirl - on a steel horse I ride, I'm wanted, dead or alive. LOL!
You can try this tutorial
HERE
.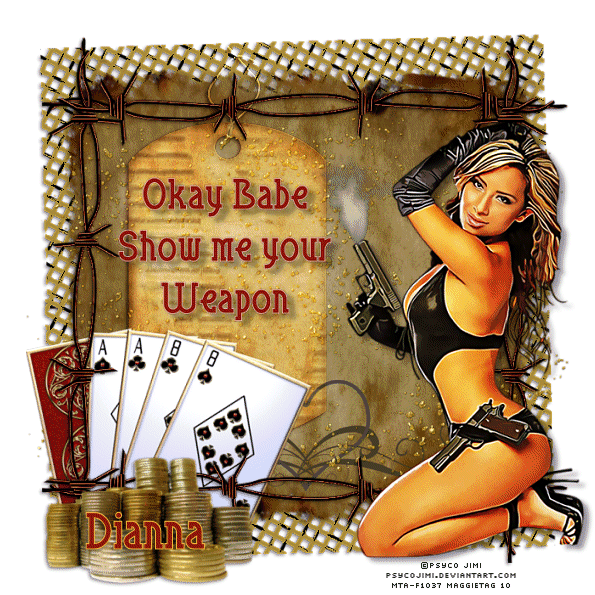 The second one is animated, and uses some nice artwork from Psycho Jim. I just love this one!
And you can find that tutorial
HERE
.
Thanks so much for doing this Maggie! You've made me very happy today!