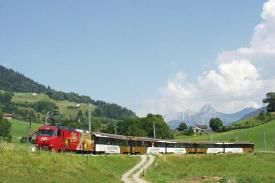 All cancer is scary. It's the monster in the dark that you can't see, yet it's real and it can take your life. Leukemia - cancer of the blood - is particularly difficult to deal with as our current medical knowledge doesn't really know what triggers it, and in many cases, diagnosis can be delayed, making it harder to treat.
September is leukemia awareness month. Symptoms can include fatigue, weight loss, frequent infections, easy bleeding or bruising (including frequent nose bleeds) and an enlarged spleen and/or liver. It's alway best to consult a doctor as many different illness show these symptoms as well.
For more information on this illness, please visit the Leukemia & Lymphoma Society at
https://www.lls.org/
/
My awareness kit comes with 10 papers and 25 elements. You are getting 2 bows, 2 flowers, 2 frames, 2 ribbons, 1 awareness ribbon, 1 backpack, 1 bandanna, 1 boxing gloves, 1 bubble tree, 1 cute bird, 1 fight for a cure word art, 1 fingerless gloves, 1 glitter splatter, 1 leaf border, 1 milk can, 1 sneaker, 1 sparkles, 1 staples, 1 tag, 1 t-shirt, and 1 winged ribbon.
300 DPI. Personal use only!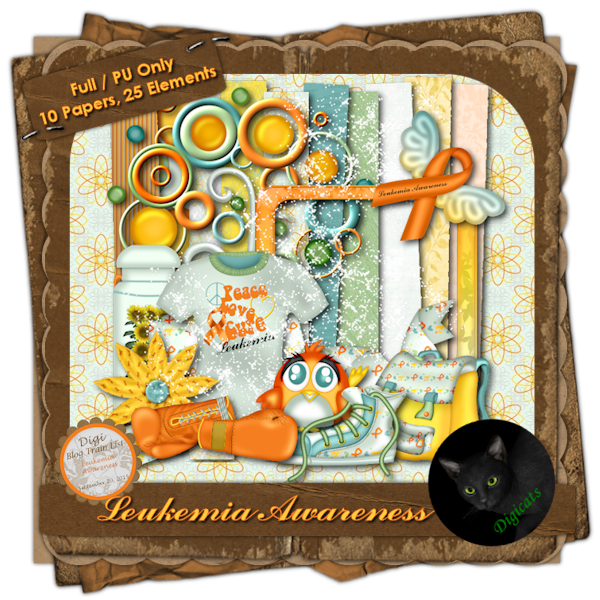 Please remember that by downloading this kit you agree to my terms of use which state, in part that that that you cannot redistribute, rebroadcast, resale, or claim my graphics as your own. That means placing this kit on 4Shared, RapidShare or any other file sharing site for any reason is a strict NO-NO! That constitutes redistribution.
If you know someone who is interested in this kit , please direct them to my blog where they can download their own copy. Free to use is NOT the same thing as free to share. My graphics are copyright protected.
Plus I already pay for premium download service so you don't have to wait for your freebies, and the links stay here FOREVER, so you don't have to put this kit anywhere else to share it, just link to this post.
To download from MediaFire, click one of the buttons below: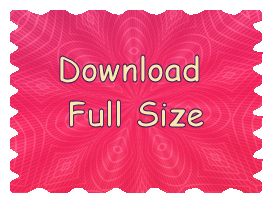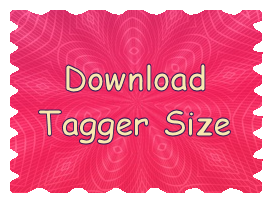 If you enjoyed this freebie, please take a moment to vote for Digi!

Click on the blinkie to vote!
Please be sure to visit all of the rest of the stops on this train and see what everyone else is doing and grab the freebies they have for you along the way! And don't forget to leave some love when you download. Your thanks are the fuel that keeps these blog trains running! Remember that we are all on different time zones, so if someone doesn't have their part up yet, please stop back later.
(click bonus)
Angel Wing Scraps
Ann's Scrapbook Heaven
Caroline B.
Dea's Design
Digicats
Dreamn4Ever Designs
Irene Knight
KJD designs
Lil Mz's Brainstorms
Melissa's Scrap Designs
Ostrea Designs
Rhonda B. Studio
Shuckclod's Stuff
Tudo Fofura
Don't forget that you can keep up with all the latest Digicats news and freebies just by liking us on
Facebook
, or following us on
Twitter
,
Pinterest
or
Tumblr
!