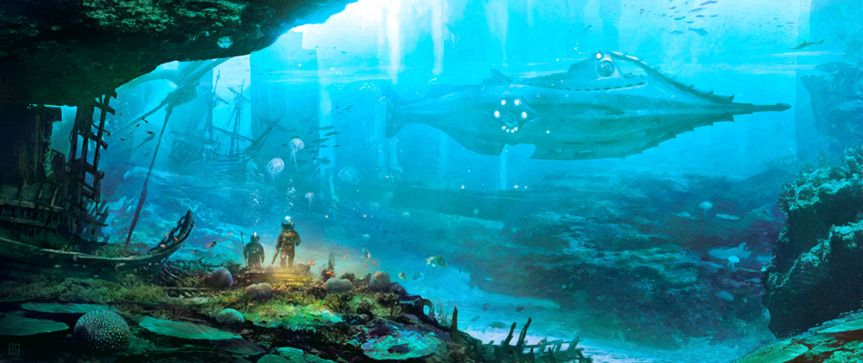 Hello and welcome to the Digicats stop on the Wilma4Ever Under the Sea Blog Train! Some great news, BTW! I'm now selling out of the W4E store, so please be sure to
stop by and check out all of my latest designs!
As an added incentive, you can pick up my
Summer Rain
taggers kit for FREE while you are there!
Plus the September Savings Event is still going on, so everything is 40% off!
An undersea "train" would probably be a submarine, and the closest I've been to a submarine is the Capt. Nemo Undersea ride in Disney Land. Which got stuck. Under the sea. For an hour and a half. Not doing that again. Which is not to say I've never been under the sea, just not in a submersible.
However, you want your freebie, I know. I've already got a kit called "
Under the Sea
", so I made this one "Under the Deep Blue Sea" and went a little bit steampunk on it. I love diving, and a steampunk diver was just, well, too good to pass on!
Lots of sea animals and scenes to use in your layouts as well, and as September 19th is International Talk Like a Pirate Day, I even threw in a bit of pirate treasure as well. (Sadly this fellow's ship did not make to Tortugas, but went down somewhere in the Bermuda Triangle.)
12 papers, 45 elements, one poser and one nautical alpha are included, so if your are downloading the full size kit, make sure you grab all three parts so you don't miss anything!
You are also getting 4 fishes, 2 anemone, 2 blue rust gears, 2 porthole frames, 2 ribbons, 2 shells, 1 anchor, 1 beaded string, 1 blue rust swirl, 1 bubbles, 1 clam, 1 clownfish, 1 dolphin, 1 eel, 1 jellyfish, 1 kelp, 1 killer whale, 1 life preserver, 1 Mr. Crab, 1 nautical frame, 1 octopus, 1 pirate ghost, 1 plant, 1 sand, 1 sand dollar, 1 seahorse, 1 sea turtle, 1 seaweed, 1 sparkles, 1 starfish, 1 stingray, 1 string bow, 1 submarine, 1 sunken ship, 1 tag, 1 treasure chest, and 1 whale.
300 DPI. Personal use only.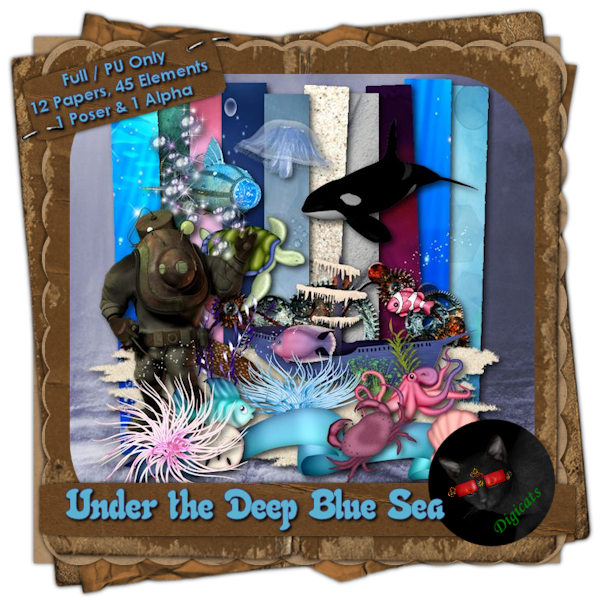 Please remember that by downloading this kit you agree to my terms of use which state, in part that that that you cannot redistribute, rebroadcast, resale, or claim my graphics as your own. That means placing this kit on 4Shared, RapidShare or any other file sharing site for any reason is a strict NO-NO! That constitutes redistribution.
If you know someone who is interested in this kit , please direct them to my blog where they can download their own copy. Free to use is NOT the same thing as free to share. My graphics are copyright protected.
Plus I already pay for premium download service so you don't have to wait for your freebies, and the links stay here FOREVER, so you don't have to put this kit anywhere else to share it, just link to this post.
To download from MediaFire, click on the buttons below: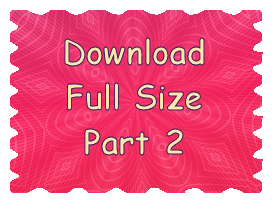 or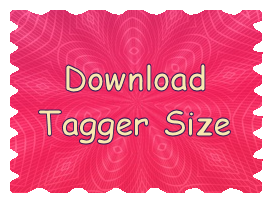 Remember to snag all three parts if you are downloading the full size version!
If you enjoyed this freebie, please take a moment to vote for Digi!

Click on the blinkie to vote!
Please be sure to visit all of the rest of the stops on this train and see what everyone else is doing and grab the freebies they have for you along the way! And don't forget to leave some love when you download. Your thanks are the fuel that keeps these blog trains running!
NOTE: We are all on different time zones, so if someone doesn't have their part up yet, please check back later.
Wilma4Ever
(this is the train station's main hub, there is no download here)
Aprilthescrapaholic
Digicats (& Dogs)
Disyas Digital Designs
Dreamn4ever Designs
Happy Scrap Arts
Impish Me in the UK
La Galaria de Jackie
Ostrea Designs
Rayes Design
Rose Made Designs
Be sure to stop by Saturday for a Pirate Day Freebie, and then I've got two more blog trains leaving on Sunday. Here is a sneak peek from one of them:
Don't forget that you can keep up with all the latest Digicats news and freebies just by liking us on
Facebook
, or following us on
Twitter
,
Pinterest
or
Tumblr
!