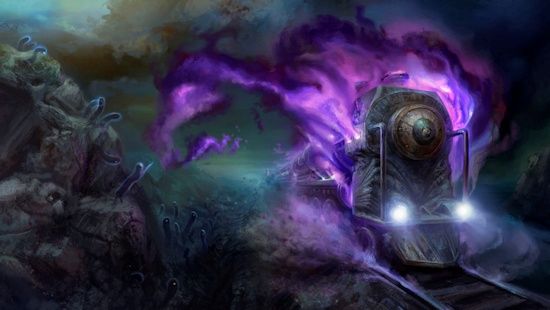 Oh look! It's like night of the living blog train. I mean, I honestly felt this train was defunct, as they hadn't updated their blog since March. But...I joined the FB group, and then I waited and waited and actually had forgotten I had joined when I got added.
And then found out I had like less than a week to make something up if I wanted to make this run. However, it's Halloween, and I just LOVE Halloween, so...
This kit is available in full and tagger sizes and it comes with 12 papers and 40 elements. You are getting 2 bows, 2 candy corns, 2 flowers, 2 frames,2 monster candies, 2 ribbons,1 Bat Cat,1 Bat in a Box, 1 Bone Pumpkin, 1 brad, 1 button, 1 cat pumpkin, 1 fence, 1 devil bat, 1 eye stalk, 1 Frankie pumpkin face, 1 full moon, 1 ghastly ghost, 1 Halloween cat, 1 haunted house, 1 light string, 1 lil bomber, 1 pentagram, 1 poison, 1 reaper, 1 skull candle, 1 skull cupcake, 1 skull pile, 1 skull sitting, 1 spider skull, 1 tag, 1 tombstone, 1 witch's boot, and 1 witch's hat.
300 DPI. Personal use only.
Night of the Living Blog Train is brought to you by Mystical Scraps. Be sure to stop by and
check out my store there
! They also have a new Heart of Darkness store collab that I did not participate in because I didn't know about it. I should really crawl out from under my rock more often!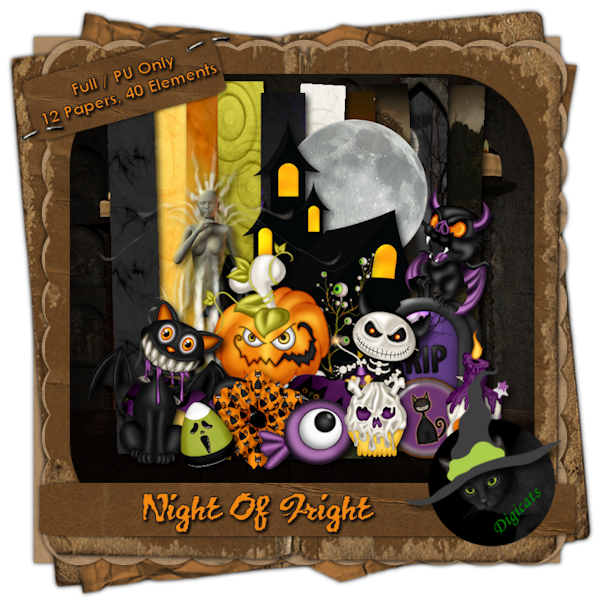 Please remember that by downloading this kit you agree to my terms of use which state, in part that that that you cannot redistribute, rebroadcast, resale, or claim my graphics as your own. That means placing this kit on 4Shared, RapidShare or any other file sharing site for any reason is a strict NO-NO! That constitutes redistribution.
If you know someone who is interested in this kit , please direct them to my blog where they can download their own copy. Free to use is NOT the same thing as free to share. My graphics are copyright protected.
Plus I already pay for premium download service so you don't have to wait for your freebies, and the links stay here FOREVER, so you don't have to put this kit anywhere else to share it, just link to this post.
To download from MediaFire, click one of the buttons below: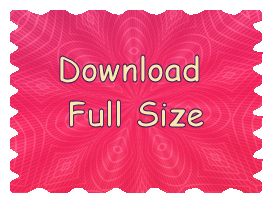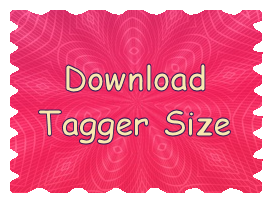 If you enjoyed this freebie, please take a moment to vote for Digi!

Click on the blinkie to vote!
Please be sure to visit all of the rest of the stops on this train and see what everyone else is doing and grab the freebies they have for you along the way! And don't forget to leave some love when you download. Your thanks are the fuel that keeps these blog trains running! Remember that we are all on different time zones, so if someone doesn't have their part up, just stop back a little later!
-Train Station-
Melissaz Creationz Scraps
Rayes Design
Miggins
Digicats (& Dogs)
Angelaz Creationz
Black Widow Creationz
Don't forget that you can keep up with all the latest Digicats news and freebies just by liking us on
Facebook
, or following us on
Twitter
,
Pinterest
or
Tumblr
!