Avast thar, Maties! In case you have not heard, today be international Talk Like a Pirate Day!
In honor of this great day, I've decided to share some of me swag with you!
This here is a taggers sizes commercial use pack that I created back in 2010 when I was still operating a little cutter, and not the big HP Galleon I've got runnin' now.
In this treasure chest, you'll be finding:
6 Swashbuckling Overlays (1000 x 1000 pixel each)
2 Fintlock Pistols (443 x 179 pixels) & (475 x 189 pixels)
1 Blunderbuss (461 x 156 pixels)
1 Horsehead Dagger Pistol (454 x 101 pixels)
1 Gold Doubloon (869 x 904 pixels)
1 Piece of Eight (910 x 920 pixels)
1 Pieces of Eight (375 x 448 pixels)
1 Pirate's Captain's Chest (443 x 313 pixels)
1 Pirate Charm (474 x 565 pixels)
1 Pirate's Jewel Box (436 x 299 pixels)
1 Pirate Skull (400 x 461 pixels)
1 Pirate Captain's Skull (388 x 410 pixels)
All items saved to 300 DPI.
Please remember that by downloading this CU pack you agree to my terms of use which state, in part that that that you cannot redistribute, rebroadcast, resale, or claim my graphics as your own. That means placing this kit on 4Shared, RapidShare or any other file sharing site for any reason is a strict NO-NO! That constitutes redistribution.
If you know someone who is interested in this kit , please direct them to my blog where they can download their own copy. Free to use is NOT the same thing as free to share. My graphics are copyright protected.
Plus I already pay for premium download service so you don't have to wait for your freebies, and the links stay here FOREVER, so you don't have to put this kit anywhere else to share it, just link to this post.
To download from MediaFire, click the button below: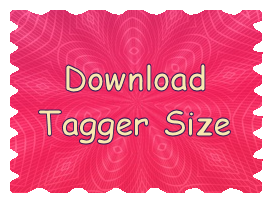 If you enjoyed this freebie, please take a moment to vote for Digi!

Click on the blinkie to vote!
I hope you enjoy this piratey freebie! And now it's off to raid that Spanish tradin' ship I see approaching. Full sail ahead, lads! Ready the guns!
Don't forget that you can keep up with all the latest Digicats news and freebies just by liking us on
Facebook
, or following us on
Twitter
,
Pinterest
or
Tumblr
!