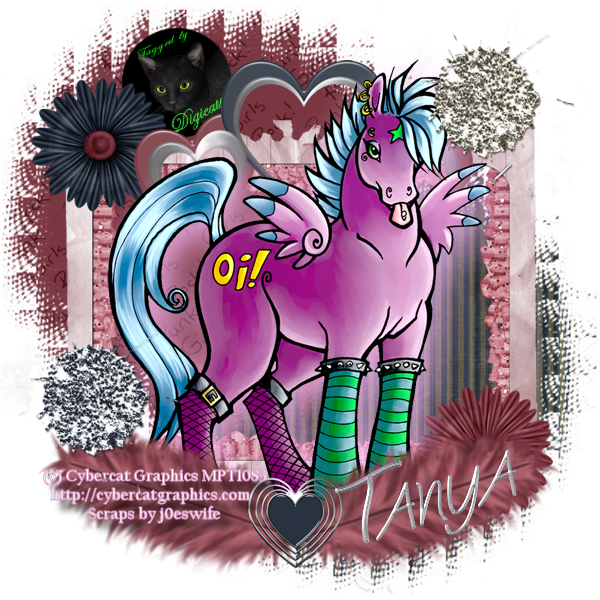 Tanya likes her ponies, so I thought I'd do up a tag with one for her. I used her Punk Fae tagger kit, which, oddly enough, doesn't have a pony in it. Ah well....
It's semi-free as the kit is on sale at Digital Chaos for 50 cents. LOL!
You can find the tutorial at
Di Before Dawn
tutorials.
(PS: Don't you just LOVE the tongue piercing?)