While Sophisti-Scraps was down I wrote a tut using my Wild Horses taggers kit: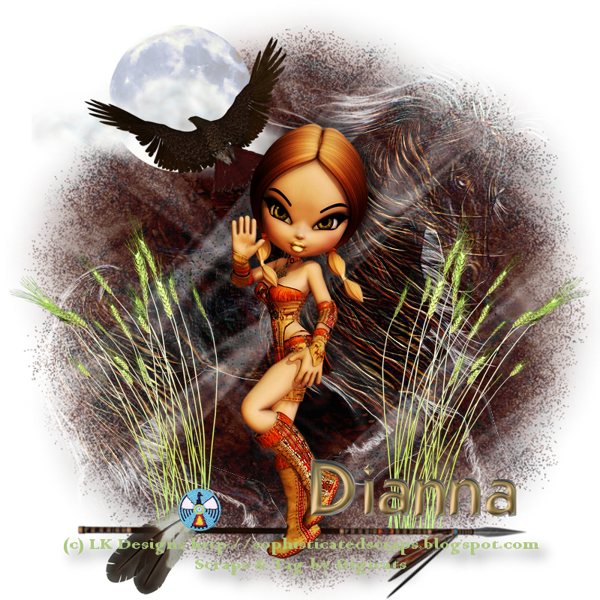 I used one of Lisa's darling Pocahontis tubes! You can find the tutorial
HERE
.
In other creative team news, Scraps by j0eswife released a beautiful new megakit called "Where the Fairies Play". I've written up a very flexible tutorial using this kit, which you can find at
HERE
. One of the stores I'm in, Miss Bee Haven, requires a freebie every once in a while, and this gave me an idea for a new sort of quick tag, or Plug-N-Play tag if you will.
However, I don't have to worry about that until the first week of December - assuming I'm still with the store at this point. There is a new freebie coming up though, this Monday. Stay tuned for more information!