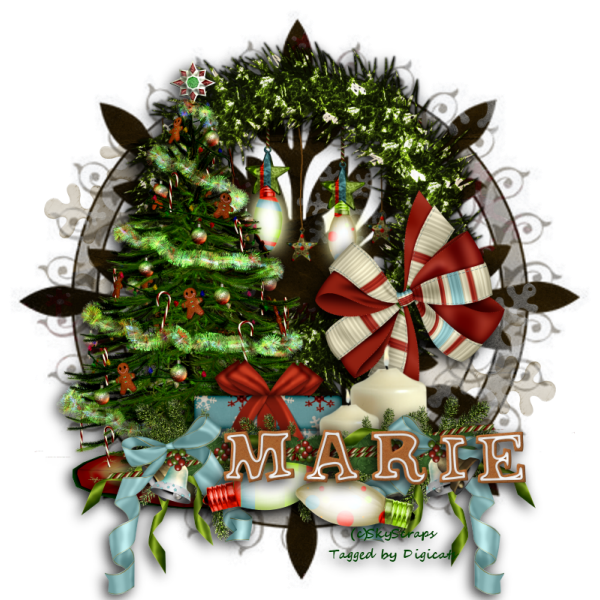 I had originally wrote this using some MyPSPTube licensed artwork, decided I liked it better without, and re-wrote it so that it's a scraps only tutorial. Everything is included - even the gingerbread alpha - in this great taggers kit by Sky Scraps.
Christmas is available at Scraps and the City, and is currently on sale for 33% off.
You can try the tutorial at
Di Before Dawn
tutorials.
(Note that is tag looks best on a darker background, otherwise you kind of lose the snow effect.)
If you want to see the original version of the tag, you can view it
HERE
.