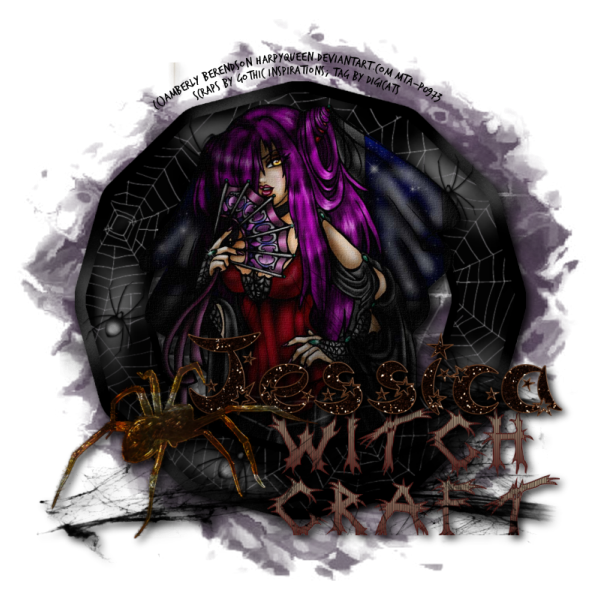 I don't have my holidays mixed up. Really I don't. It was intended to be Gothy, not Halloweeny. In any case:
Amberly Berendon's "Beautiful Yet Deadly" tube, and the Two Friends, Two Styles taggers kit by Gothic Inspirations. The beautiful Betwitched alpha is from Gemini Creations.
You can try this tutorial at
Di Before Dawn
tutorials.