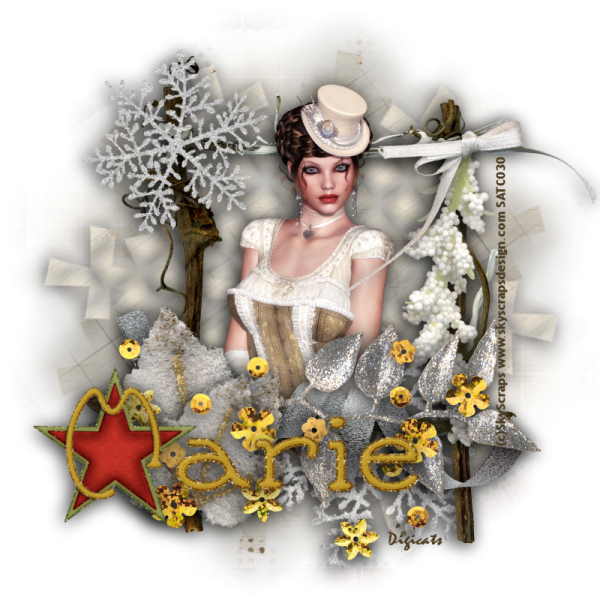 Tis the season to be broke and while I was trolling around for free taggers kits this morning, I totally forgot about the wonderful
Joyeux Noel
taggers kit that I had downloaded from Marie's blog yesterday.
This is a beautiful kit filled with silvers and golds and some absolutely stunning elements! Thank you Marie for making this gorgeous kit available to us all for free. It's a fabulous early Christmas gift.
For this tag, I am using her
Marina
tube, which is a awesome vintage tube, and the
Tis the Season
alpha by Gemini Creationz. Both of these are PTU.
You can try this tutorial for yourself at
Di Before Dawn
tutorials.