Avast thar matey! Cap'N Jack Sparrow'd be havin' a word with ya!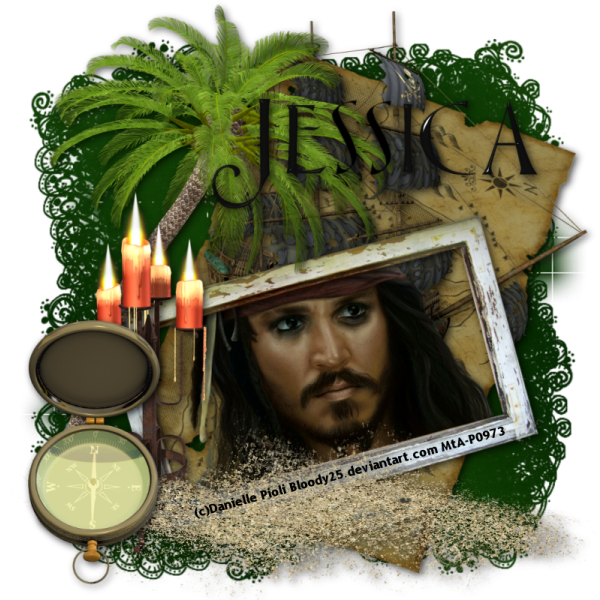 You know I just loved this tube and had to do something with it, right? This Jack Sparrow tube is a freebie by Danielle Pioli, which is available at MIStaken Art.

I am using the Arrr Treasure Isle kit by my good friend Jessica at Gothic Inspirations for the scraps.

And yes, she is a big Johnny Depp fan too, so she just melted when I sent her this tag! :)

You can try this tutorial for yourself at Di Before Dawn tutorials.