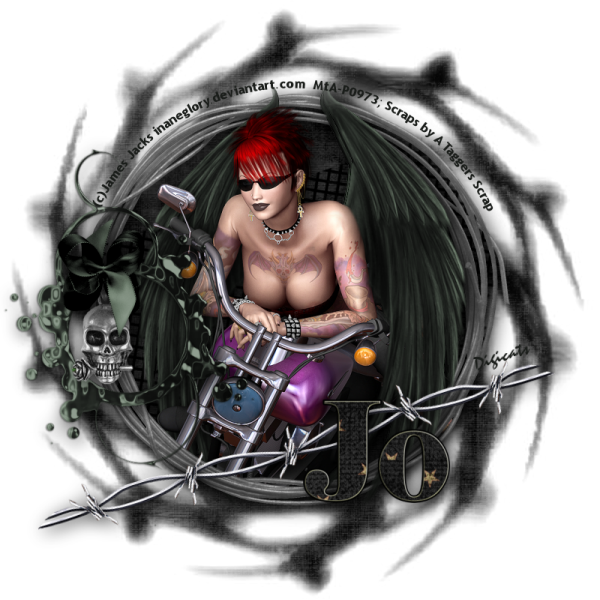 Jess got me an MtA gift card for my birthday, and I finally went shopping. So now I have new tubes and needed to do something with them. Especially this one!
A new tutorial using Jo's
Black Dagger Brotherhood: Wrath
tagger kit. I just LOVE those wings!
The tube is from James Jacks at MtA, and the alpha, which is also available at SATC is from
Gemini Creationz
.
You can try this tutorial at
Di Before Dawn
tutorial.
Thanks for letting me use your kit. Hope you like what I've done with it.