Sleeping helps, it really does. I actually feel physically better as far as the arthritis goes after I've had a good night's sleep.
It's just hard to kick the sleeping pill though, and - like Friday night - I took the pill and still couldn't get to sleep. All it did was make me ornery, which is probably not a good thing.
But it does help.
For it being a holiday weekend, I did get a lot of work done, getting two new kits into the store and working up my part of a fundraising collab we're doing at Sophisti-Scraps. Lisa had done up some cookies to go with it, and was concerned about the coloring, but as I pointed out...the pallet is dark, so the brighter colors of the cookie posers work fine for the tag: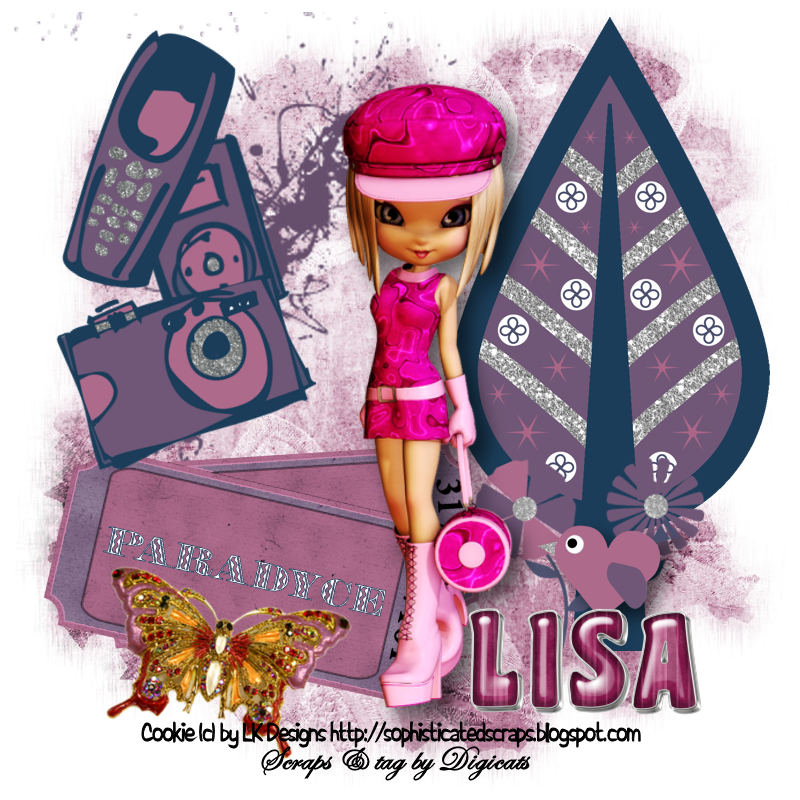 The scraps are from my portion of the collab, they were the only ones I had to play with.
I of course did the tags with the summer blog train kits. I also started working on a new kit. The working title is "Summer Camp" although I think it's going to be released under the name of Camp Tippy Canoe. Right now it's looking more like an advert for a horror movie than a summer scrap kit:
Might be too terrifying for small children but then...we were small children when we lived through it. I love the look on that snake's face! It's like "HI! there." I did start adding birds in, so perhaps that will help lighten the mood...
The large spider is there for a reason. It was part of one of those tramadic events when I was a small child. (Along with my folks divorce and having to take my beautiful Puffy cat to the pound where she was probably euthanized. Have I ever mentioned I hate my mother?)
I still have work to do on the kit, but it's coming...soon to a scrap store near you.
Beyond that, my computer has been in a PIA this weekend. I can navigate to G-Mail, Yahoo, stores and message boards, but the minute I go near a blog Firefox crashes. Very annoying.
I'm beginning to think it may be a problem with blogger and not with Firefox, but I guess we'll see today when I'm using the browser at work.
Hope you had a happy and safe Fourth of July. Mine was relatively quiet. Catch you later!