I'm still having a lot of problems with the computer at home and trying to surf the internet. I'm okay as long as I don't go near blogger, but the minute I try to look at a blog, Netscape crashes. I guess I need to totally uninstall it, delete all the files and start again and see if that helps. Sheesh.
Anyway, some layouts that were done using my kits. The first two are from Lillian who's done a really great job. She's using more cub scout pictures, LOL!
This one uses my
Enchanted Forest
kit. I had a blast making it, and I hope she enjoyed working with it as much. There's an Enchanted Forest II in the works, but it's going a bit more darker and dangerous than the first! (Here by Dragons!)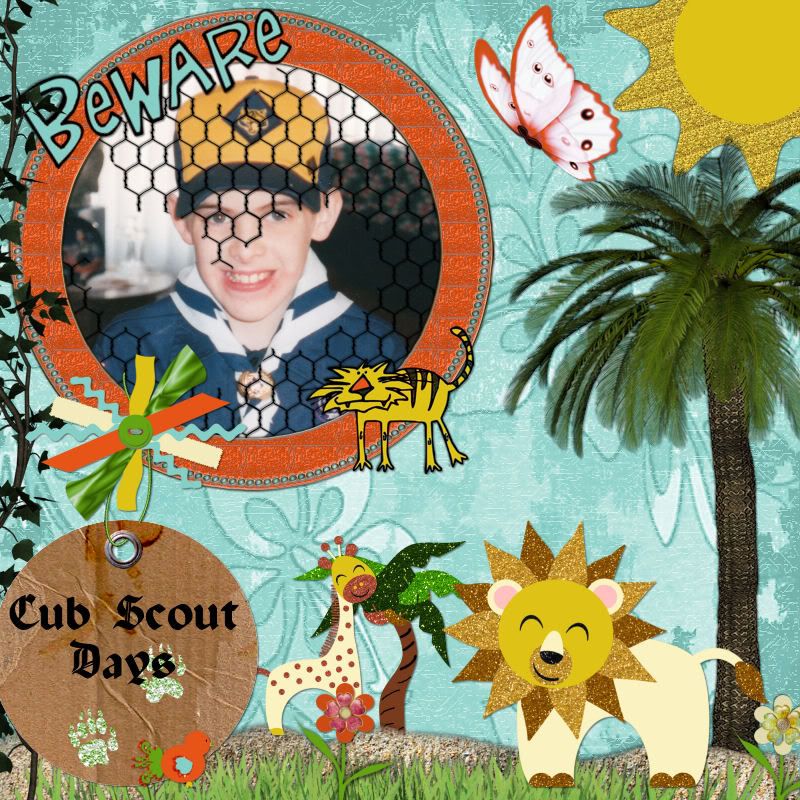 The second uses my
Lion Hunt
kit and is just too adorable! She's got her Cub all caged! LOL! Both these layouts were done for the Winni Lesson' Groups and again, if you interested, you can find the links to them
here
.
The next two layouts come from Ishona from the
Scrappetizing
store CT. She had
The Big Kahuna
kit and decided to have a go at it. Theses layouts turned out fabulous!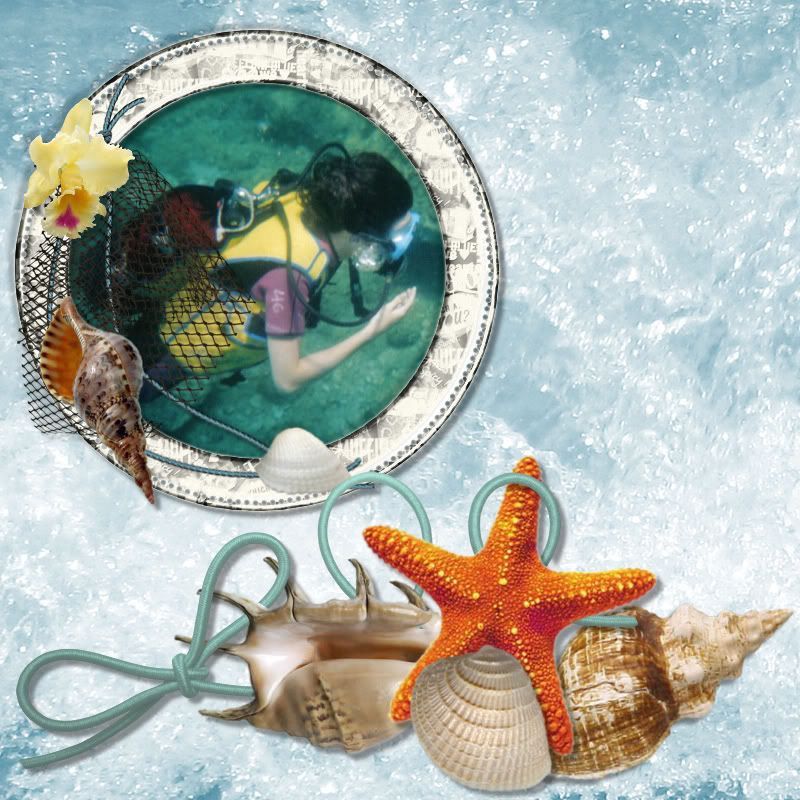 It's been a while since I've been under the waves and I do miss it. It's a very magical world down there. This looks totally refreshing, does it not?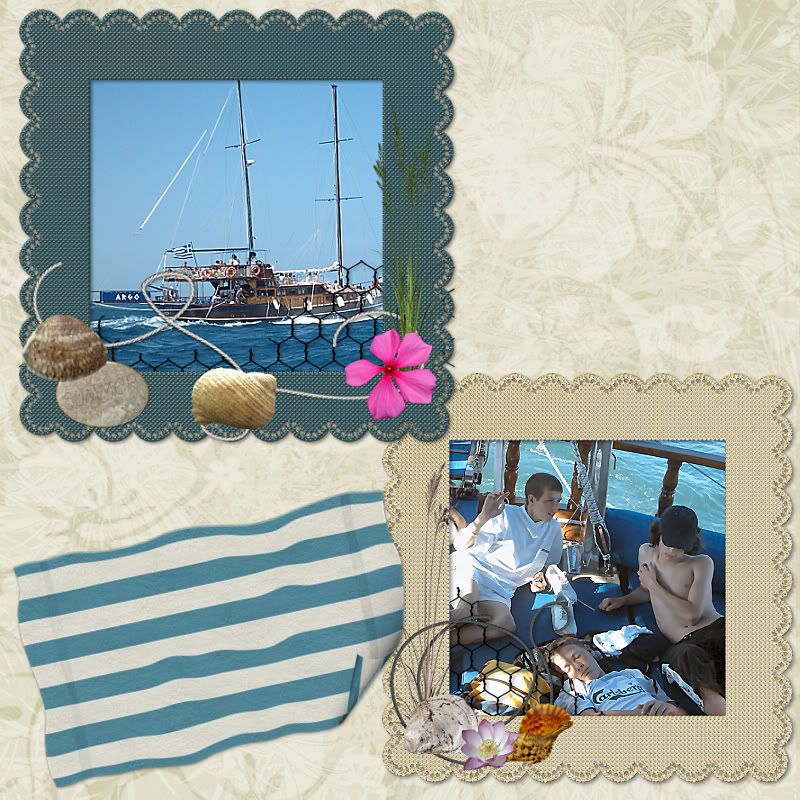 Top side, we've got one nice looking sail boat. I could go for that right about now. How about you?
Awesome job by both of them!
These kits are available right now in all three of my stores! In the meantime, assuming the computer from hell co-operates, I should have Camp Tippy Canoe hitting the stores either tonight or tomorrow!
Be afraid. Be very, very afraid!