New tut using the Christmas Critters taggers kit from Crazed's Creations. This is a totally adorable kit and it went so well with the Bromley tube.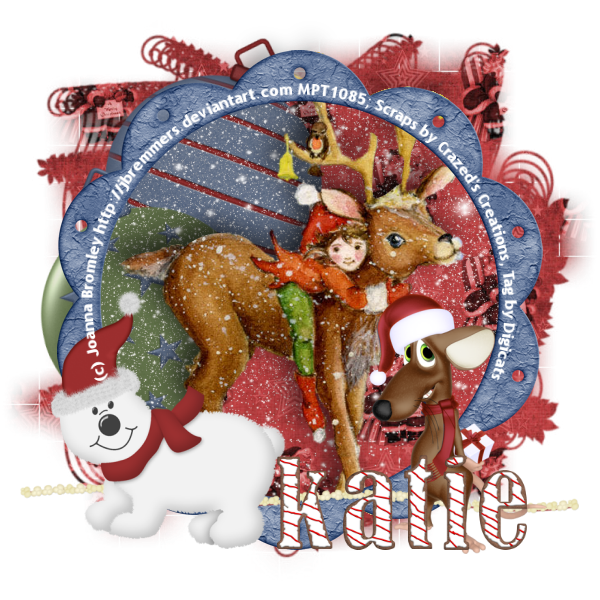 You can pick up the tutorial at
Di Before Dawn
tutorials.
I also did a tag using Katie's
Kiss of Winter
blog train freebie kit - no tut this time.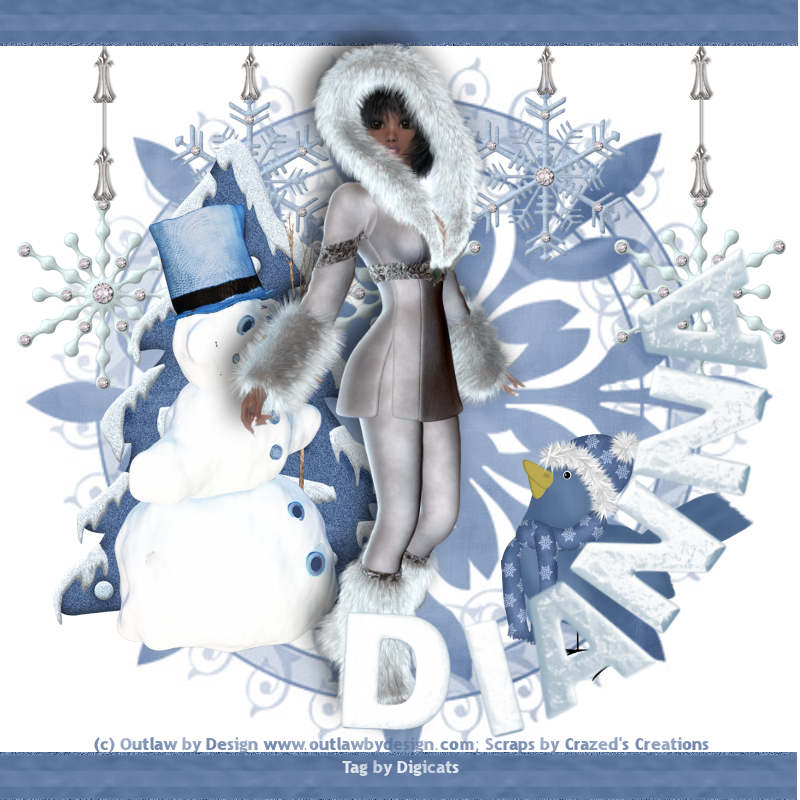 I'm going to see the orthopedic surgeon about my leg. Best case scenario: anthroscopic surgery under a regional anesthesia (and I can watch on TV!) - worst case: 3 to 4 months of rehab work. ::sigh::