As If I haven't given you ladies enough freebies this month, I have one more for you! This is a store freebie being sponsored by Scrappeting, and you must go to the store and add it to your cart and check out in order to download it. No additional purchase is necessary.
In the winter of 2010, the world's attention will focus on Vancouver and the XXI Winter Olympic Games. For the young atheletes who are looking to represent their countries, the road to the gold has already started.
This is a kit of hopes and dreams, triumph and tragedy, all set against a beautiful winter landscape. This taggers size kit includes 30 800 x 800 .jpg papers and 115 .png elements. Inside you will find 10 frames, 5 bows, 5 brads, 5 Christmas Ball, 5 curls, 5 garlands, 5 glitters, 5 mittens, 5 penguins,5 skates, 5 snowflakes, 5 tags, 5 winter bells, 4 holiday branches, 4 word arts, 3 Christmas bells, 3 gold stars, 3 medals (1 gold, 1 silver, 1 bronze), 3 winter trees, 2 bead borders, 2 Olympic ring insignias, 2 gold pinecones, 2 icicle borders, 2 snowdrifts, 1 disco ball, 1 hockey puck, 1 hockey stick, 1 holly swag, 1 ski set, 1 snow globe, 1 snow overlay, 1 snow tree, 1 snowbank border, 1 snowflake bling curtain, 1 snowflakes swirl, 1 tree candle, 1 winter scene, and 2 fabulous "Mike on Ice" figure skating posers (c) Bits'N'Bobs.
Even if winter sports don't excite you, you'll find plenty in this kit to provide you with hours of enjoyment.
300 DPI, Personal use only.
And for this week, it's our Winter Solstice present to you from Digicats, and the design team at Scrappetizing.
Sorry, link has expired!

Five Golden Rings is now available for purchase at:



Yesterday was the Cape Coral Boat Along. As far as boat parade goes, this one is pretty mild although according to reports it still drew over 5,000 to Freedom Park. I had mentioned to one of my friends that it just makes me miss Winterfest in Fort Lauderdale. Now THAT was a boat parade!
And I suspect the crowd it drew as more like 50,000. You couldn't get near the intercoastal on parade day and reserved seating at intercoastal restaurants was made months in advance.
I was lucky enough to get a waterfront table at a nice restaurant one year, where we could enjoy a good meal, and sit back and sip champagne while the boats then by.
Scrapping All the Way
put out a fabulous new page kit called
Jingle Bell Boogie
. I really like the colors in this one, so I asked if could work with it.
In Aus, Santa's sleigh is pulled by Six White Boomers, as opposed to the 8 tiny reindeer we normally see. In Florida, it's six illuminated dolphin doing sleigh duty! I sure do hope that sleigh can float!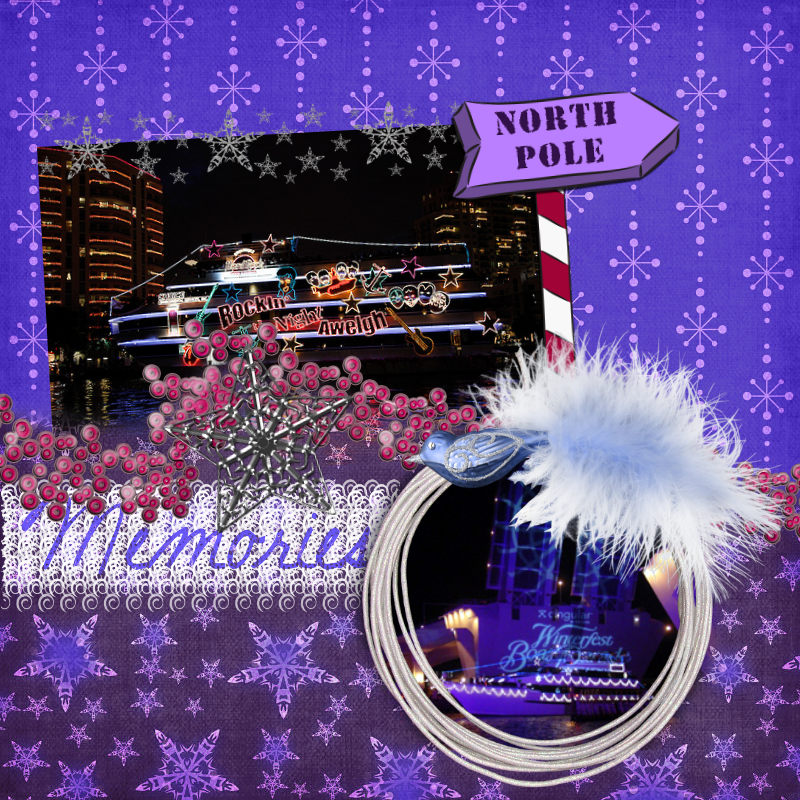 Part of the charm of Winterfest is the backdrop of the hi-rise towers which are also illuminated for the parade. YOu don't have building that sore 40 or so floors into the air in the Cape.
I've got one more shot I want to scrap with this kit, then I'm going to script it down and do a tag with it. Really fun stuff inside, as you can tell from these two layouts. :) Jingle Bell Boogie can be purchased at Scrapper's Secret, where the designers are REAL angels.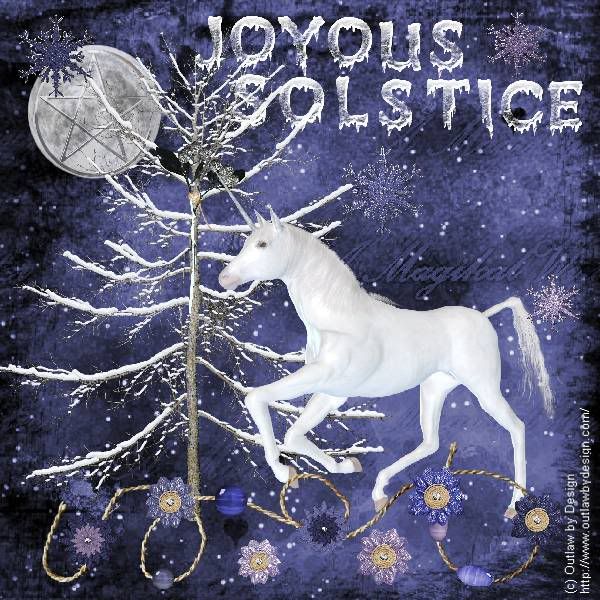 A Joyous Solstice to all of you!