Twas the night before Christmas,
And all through the house,
Only the Digicat was stirring,
She was playing with her mouse!
Shal, who is on the creative team at Just4Taggers.com, asked for my Celebrate! taggers kit, then changed her mind and asked for Party Girl, and since she does fab work, I sent her both. :)
No way I was gonna miss a chance at getting tutorials done LOL!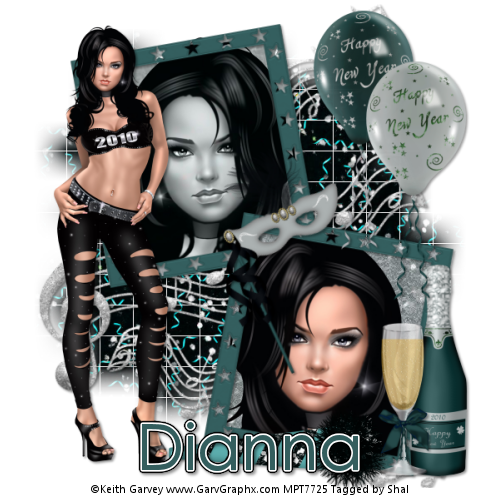 This tag was done using the Party Girl kit and oh...but I love that Garvey tube. I've already purchased it, I just need to sit down and do some tuts with it.
In fact I just added up my receipts for the month to discover I've spend just under $50 at My PSP Tubes. No wonder I'm broke all the time. LOL.
You can find the tutorial for this fabulous tag at
Life with Shal
.
She went blingy with the Celebrate! kit and I got an Elias Chatzoudis tube and animation. How lucky can a girl get? LOL!
Fabulous job on both hun, thanks so much!
This tutorial is called
Celebrating the New Year
and you can get it at Life with Shal and try it for yourself.

I also added my Heat Stroke kit to my stores:
I love South Florida sports and since I'd already done a kit for the Dolphins, putting together a tribute kit to the 2006 NBA world champion Heat seemed like a no-brainer.
This taggers sized kit includes 20 basketball themed papers (800 x 800, .jpg) and 83 .png elements. Putting together a great tag is a slam dunk with 5 rectangular frames, 5 round frames, 5 basketball tags, 5 bows, 5 brads, 5 chicken wires, 5 flowers, 5 glitter splats, 5 glitter swirls, 5 ribbons, 5 string wraps, 3 pom-poms, 2 faux logos, 2 basketballs, 2 foam fingers, 2 Heat jerseys (1 home, 1 away), 2 megaphones, 2 word arts, 1 basketball net, 1 city buildings, 1 Heat basketball, 1 hoop and net, 1 MvP charm, 1 scoreboard, 1 stop watch, 1 team cap, 1 water bottle, and 4 cheerleading posers (c) by MediEvil Creations.
This is a fan produced kit. No infringement of trademarks or copyrights is intended and no authentic logos were used in the production of the kit.
Saved to 300 DPI, it's also perfect for blog wear, web sets and stationary, and smaller print jobs.
So come on and show your support of the South Florida team that can't be beat!
::hums theme song::
This kit has been retired and is available for download for FREE!
Download a copy for yourself HERE.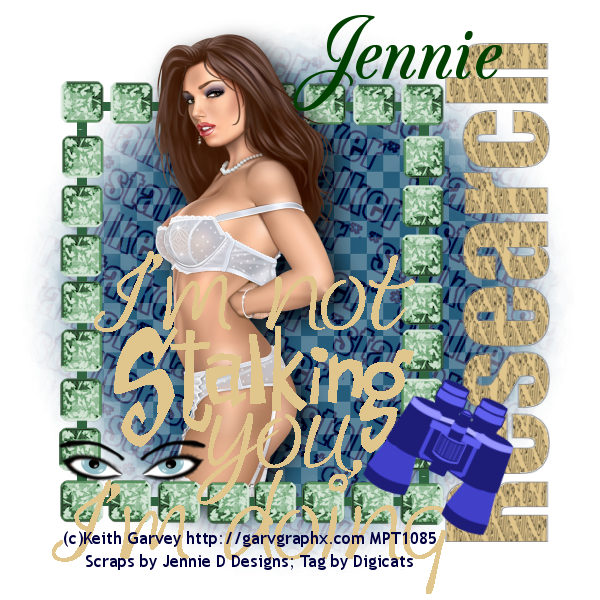 I ran across some great word art on Ms. Ginger's blog yesterday, which set off this tutorial. I'm using the
Stalker
kit by Jennie D Designs, which you can get at
Scrapper's Secret.com
.
You can find the tutorial at
Di Before Dawn
tutorials.