These tags are from a new PTU kit I've been designing called "Ghost Stories". It's nearly complete, but there's a couple or three more things I want to do with it before I pack it up and send it to the stores.
Medi was sort of the muse for this one with her little Lexi poser. Lexi you see, loves spooky stories. She loves reading them and telling them. And she loves ghosts especially.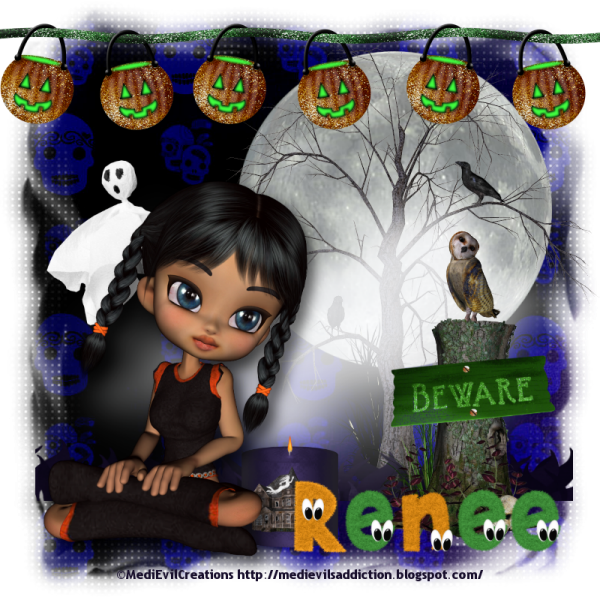 "Looking Fur" alpha by Heaven Dreams
She has little ghosts all over her room and haunted candles and the like. She's seen every episode of Ghost Hunter on TV and can tell you the location of all the major haunted houses - not that she's ever been to one.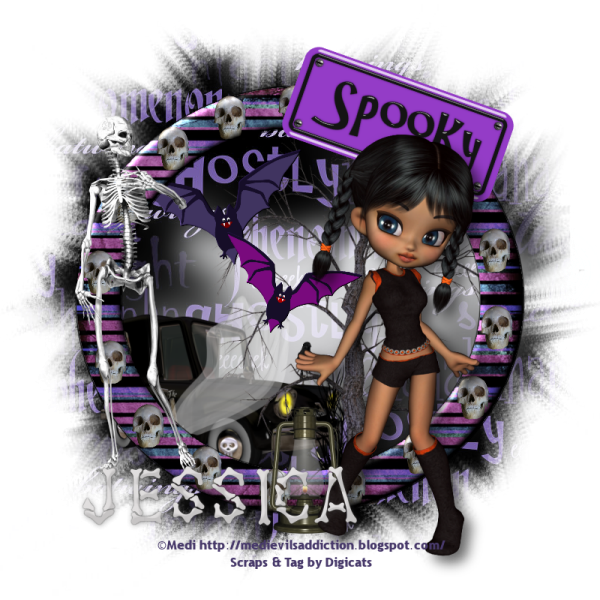 "Bones" alpha courtesy of Free Digital Scrapbooking.
But what she wants most of all is to meet a real "live" honest-to-God ghost. Or would that be a real dead....er never mind.
So this kit was done along that theme and it has a lot of ghosts and skeletons in it. And haunted things, like a haunted delivery van...
Alpha by BeDeSigns.
...and a haunted mirror, or two.
This has been a really fun kit to develop. I know, I know...you probably can't wait to get you hands on it. But believe me, it will be worth the wait.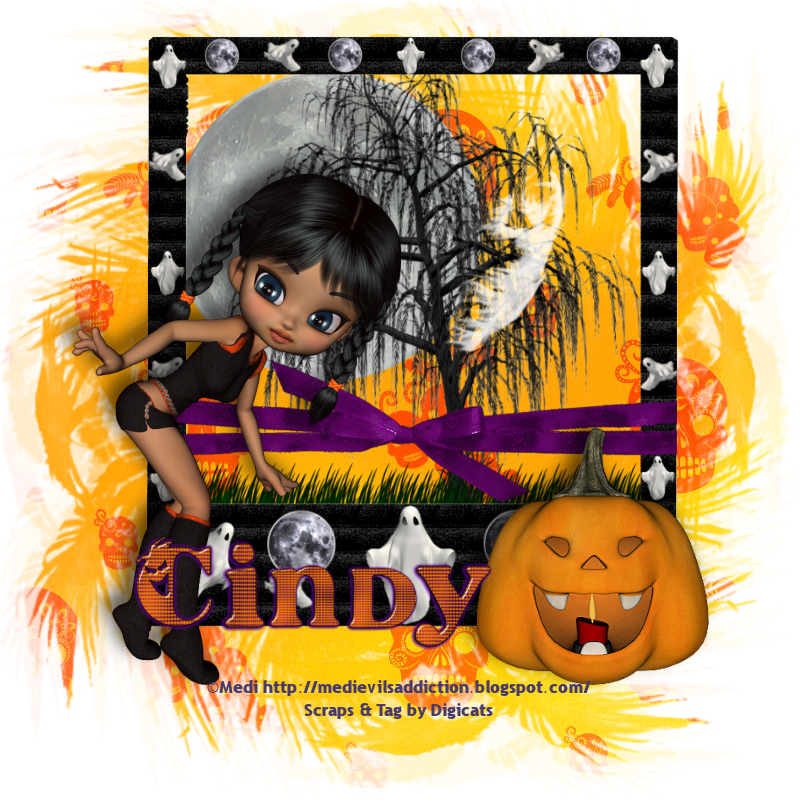 Spooky Face Alpha by Nutshell Creations.
Not that none of the alphas used in the tags are part of the kit. They're just for tagging purposes only.
Thanks again to Medi for adorable little cookie creation! Have fun and hey - don't be afraid of no ghosts, okay?