Halloween is like my favorite time of year. I was in Walgreens yesterday and they were setting up the Halloween aisle, and I was just standing there, looking.
"Do you need to get down here?" the manager asks.
"No. I'm just looking at all the Halloween stuff!"
So I love making spooky kit as well. LOL.
Strange Brew
has been a favorite so far, and Sue (Kanga) from the
Scrappetizing
Creative Team has made up a couple of snags using the kit: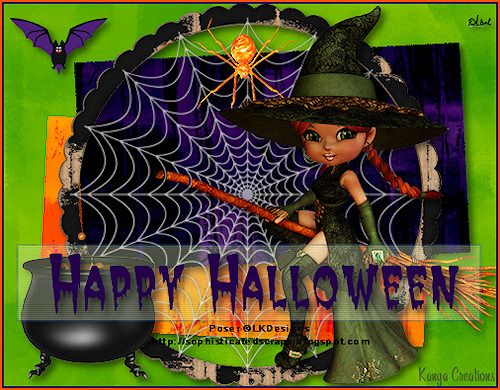 Make sure you stop by
Kanga's Creations
was well and check out the rest of her work.
My new kit - now in stores - is
Sleepy Hollow
. This is the first test tag I did with it which helped define the finished product.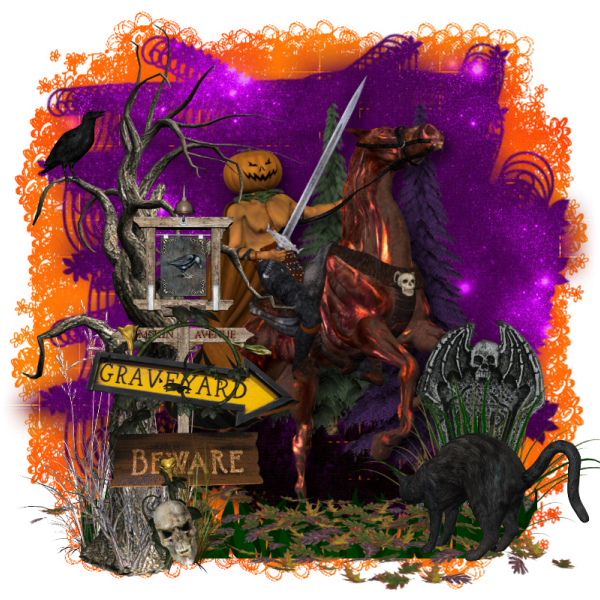 I did try to get Johnny Depp to play the lead role, but his agent assured me he was busy on a different project, so I had to settle for Pumpkin Man from Coh Scraps, who was both cheap and easy to work with.
Miss Diamond was helping me with the kit, so I had to include the black cats. She insisted! (But she was right. It needed a black cat.)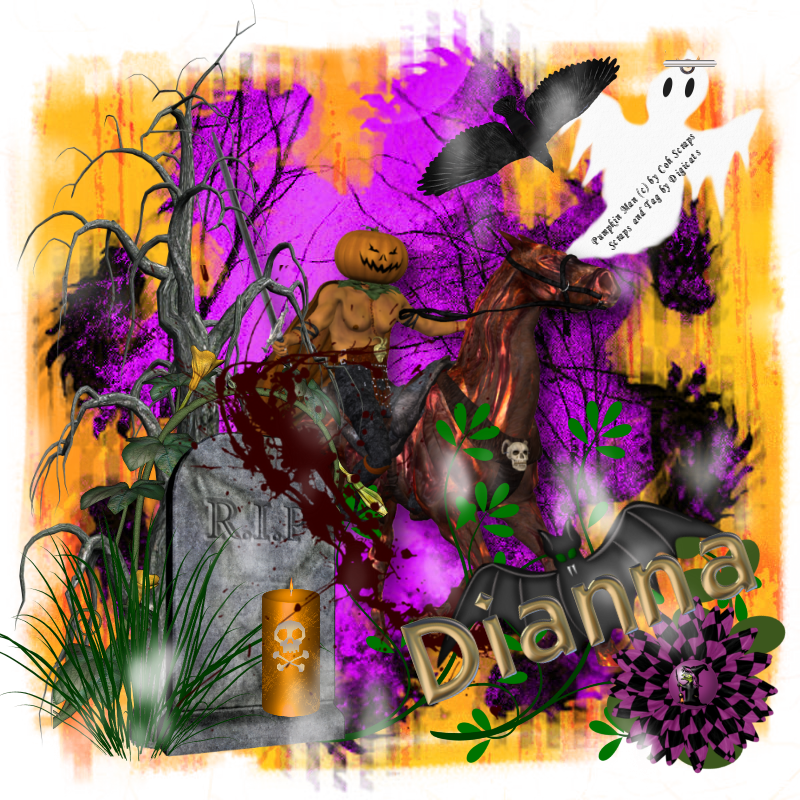 Trust me, there are days went galloping through the woods, lopping off heads seems like a really good idea. :)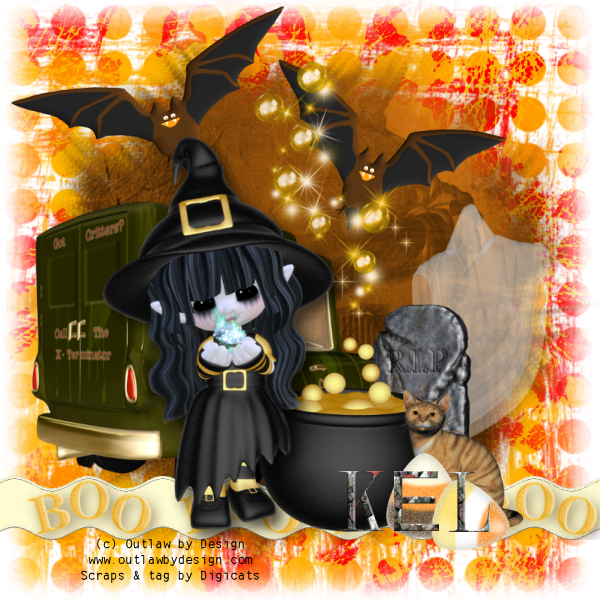 I just LOVE Witchy Pooh. Here she is casting a spell to get rid of a troublesome ghost. Given the conversation on the S-S-Designers group this weekend, it's a pity she can't cast a spell and get rid of all the pirates and illegal sharers. There are an awful lot out there.
I adore the chocolate bats, BTW. Don't you think that's a good idea? I mean, they have chocolate bunnies for Easter, why not Chocolate Bats for Halloween?
All of these kits are available now in my stores but....have I got a
Sophisti-Deal
for you!
Click on over to
Sophisti-Scraps.com
and if you buy any one of these kits you can pick up a second one (of equal or lesser value) for 50% off! This deal is good through the end of September.
Halloween not your bag? All of my kits are available as a Sophisti-Deal, so you can pick or choose the kits that are right for you! The great deal includes all my new kits including
Sleepy Hollow
and the very enchanting
A Walk in the Woods
. If you love Witchy Pooh as much as I do, you can grab
Vampiric Charms
and pick up
Spellbook and Candle
for 50% off!
Finally, Jessica announced that the theme for the October
Gothic Inspiration blog train
would be (surprise!) Halloween! So with the long Labor Day weekend I thought I'd get a jump on things and I put together a great kit called
All Hallow's Eve
.
Now...you're going to have to wait until October to get your hands on this little beauty, but because it's mine, I got to play with it already! LOL!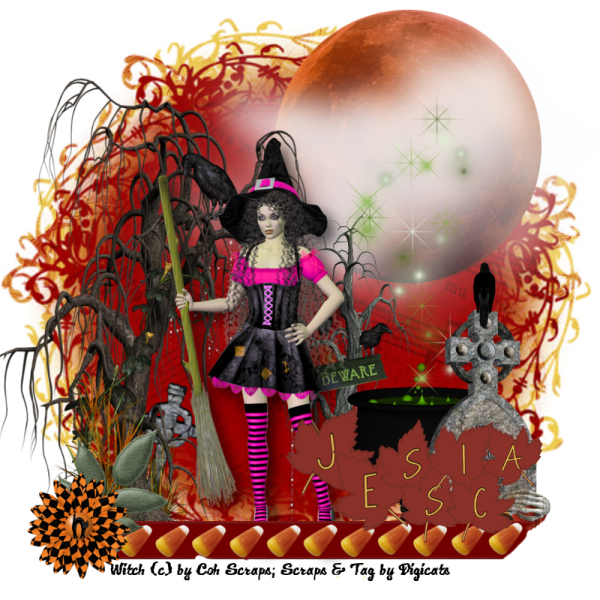 The sub-theme is a Halloween Monster's Ball and there's a lot of rockin' elements in the kit too, which you can't really tell from this tag.
The Autumn Leaves alpha was created by Doris Designs and is not part of the kit. I'm not all that sold on it anyway - it didn't really work with this tag.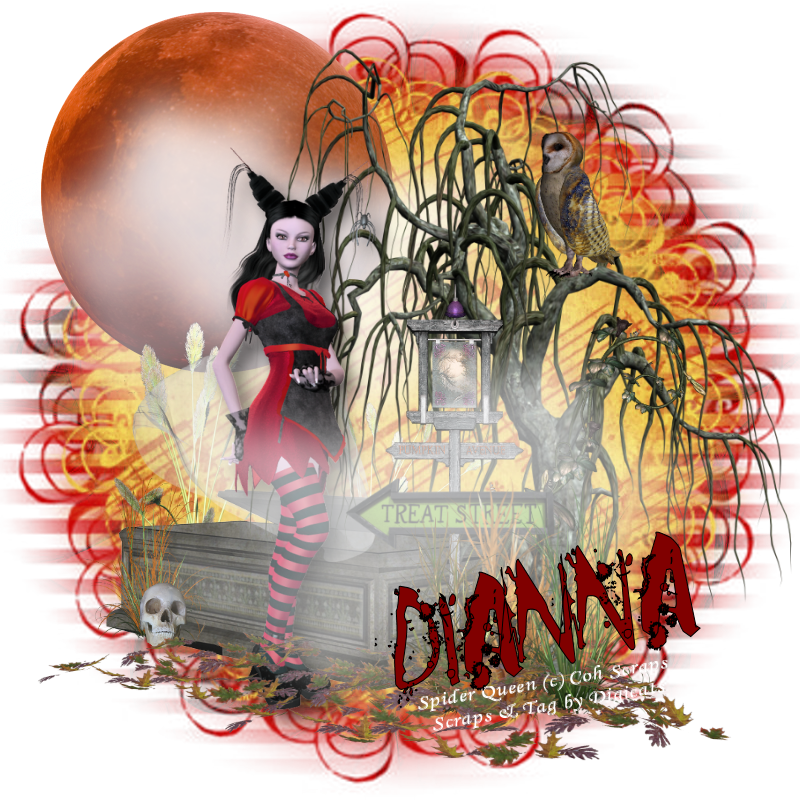 There are eight (8!) posers included in the kit, so you'll really have a blast with this one, plus all sorts or other treats. And since I have it out of the way, I can focus on getting the "Fangtasia" blog train up and running as well. Stay tuned for more details on that one.
Anyway, I hope you enjoyed my spooky little tag show, and seriously, check out the
Sophisti-Deals
at
Sophisti-Scraps
, you won't be disappointed!