It's all Hallows Eve.
The moon is full.
Will she trick or treat?
I bet she will. ~ Type O Negative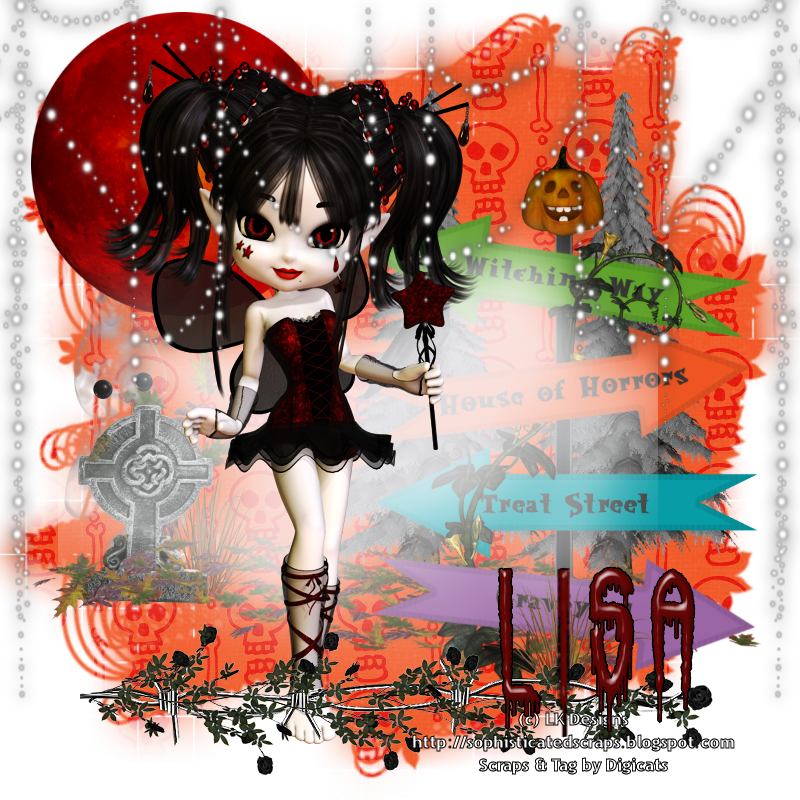 We're only ten days into the month, and already I've way over spent on scraps. Of course, YOU will get the ultimate benefit from this, as much of the stuff I just recently bought is going into a kit I'm working on called
Spooky Town
. This is going to be a FTU kit - part of the October Ghost Train - and I think it's going to be quite special.
The above tag uses scraps from the kit in progress - it's no where near finished. The little Gothic cookie however is not part of the kit, she was a surprise pressie from SSLisa to to the Sophisti-Scrap Designers group last night. If this one wasn't good enough, she turned around and followed it up with a Vampire cookie, which I've yet to do a tag for. But check back tomorrow, okay?
Don't worry, you'll be getting some posers with the Spooky Town kit and they are all adorable in their own right. ;)
I even managed to find some of the things I was looking for in my backups, and you'll see on of them in the background of this tag. Check out the little ghost peeking from behind the headstone!
Yup, he's really too cute to spook!
I then got yet ANOTHER pressie - and it's not even my birthday - when Jo sent this tag through the group: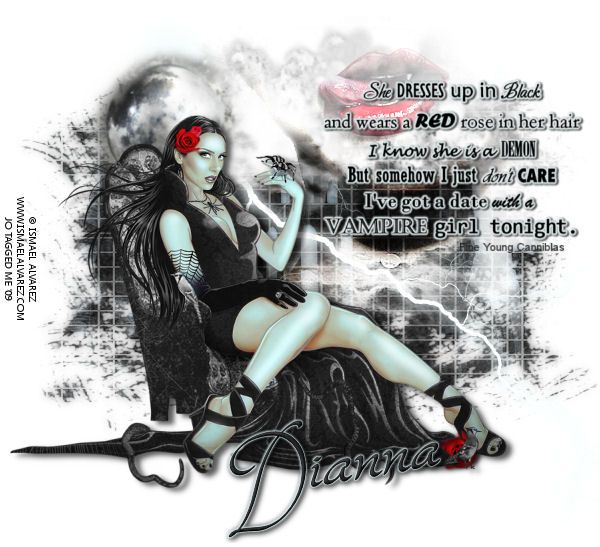 She's writing a tutorial for it and I got to be the guinea pig. Somehow, in this case, I don't seem to mind. :)
I also finally got to sit down and write a tutorial myself. It's only been a month and I swear, I've forgotten how to do it! LOL.
I used the lovely
Witchful Thinking
kit from Kiera's Creations, and you can the tutorial at
Di Before Dawn
tutorials.
I should have a few more coming up soon, so sit tight!