A bit on how the creative process works...
My original concept for Witchy Woman was to build a kit around Coh's Scraps Along Came a Spider poser set. I wanted it to be witchy and have a lot of spiders in it. With that in mind, I pulled a pallet, and put together 25 papers.
After a couple of days, while I was working on Ghost Stories, I decided I didn't like them, tossed 15 of them and started again, finishing up with 30 papers and 5 tags. I went to sleep and decided in the end, I hated the pallet. So I tossed everything, got a new pallet and started all over.
By this point, I'd named the product Witchy Woman - after another classic song. The new pallet is primarily purple and orange and as a result, the Coh posers, in red and black, no longer really fit in, but I didn't know that...yet.
I put together 30 papers this time - five of which would later be replaced because I was unhappy with them - and began building the frames, which turned out to be a bit of fun. Then I started working on the elements. When I finally go a fair bit together I went for a tag and decided Along Came a Spider was NOT working out.
I pondered this problem while I went back and started working on the rest of the kit. My next tag used "Incognito" from Aussie Scrap Designs: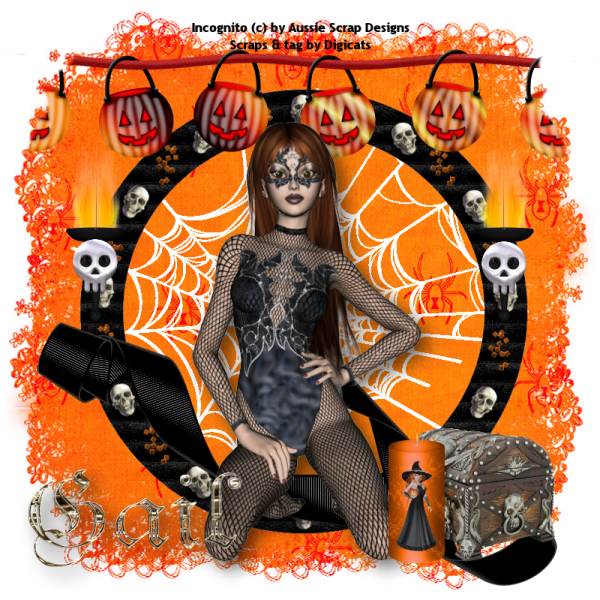 While I love the poser, I didn't think she'd be a suitable replacement, in part because there are no standing poses in the package. Plus she's not really witchy enough. But spidery - yeah, she has that.
The spider web and the torches were added to the kit at this point.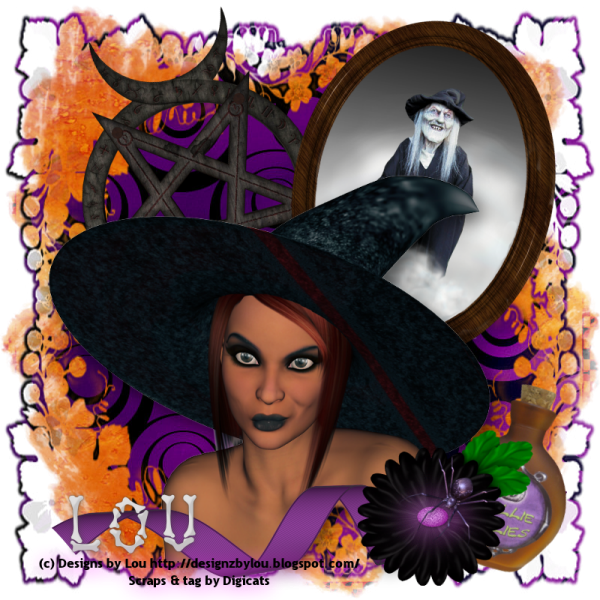 I put together the "Granny Dianny" self-portrait seen int he background of this tag, and went looking for witches. Designs by Lou had just released Winnie the Witch and I felt she had possibilities. I don't like her face though, she just wasn't doing it for me.
Back to the drawing board....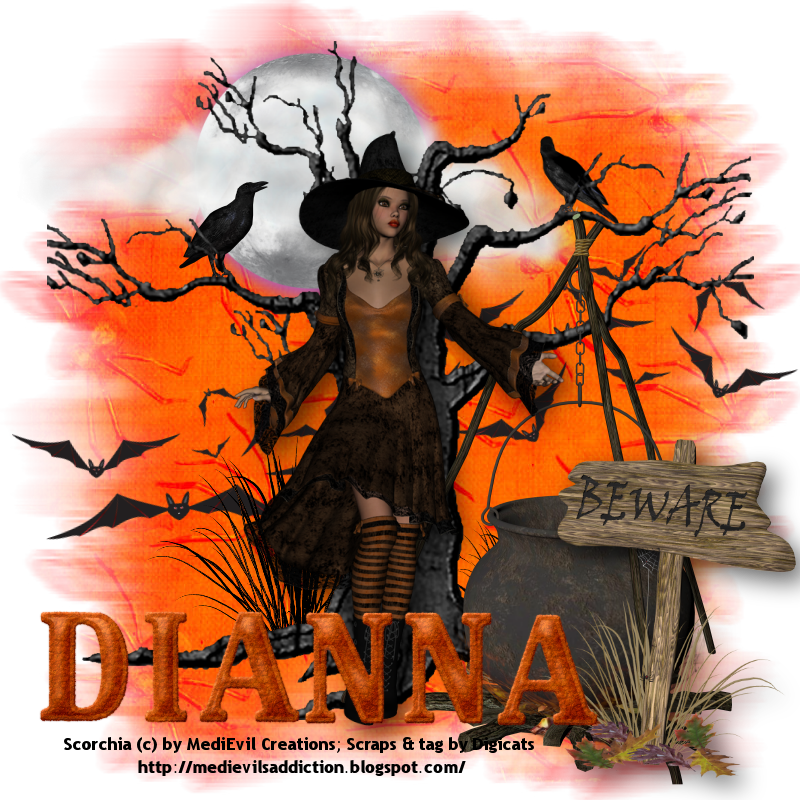 Medi had a set of witches she'd done a while ago on her forum, and I so I used one in this tag and really like the result. The bats were also a late edition to the kit. Slight problem, I didn't have a CU license on her.
I mulled it over and wrote to Shannon and she was quite accommodating about the whole thing. You can now purchase the Sorcha set at TKO scraps and I had my witch!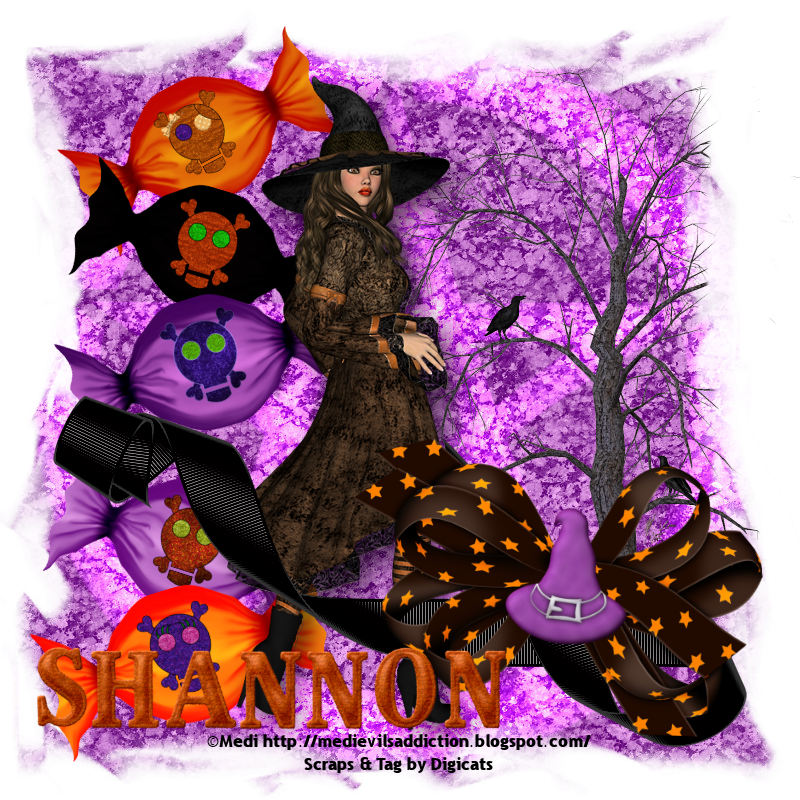 So...I can now turn my attention to my Fangtasia contribution as well as another vampire kit I'm working on called "A Crazy Little Thing Called Blood". I'll let you think about that one for a while. LOL!