Bring out your
UN
-dead! The Fangtasia blog train is now forming and we've already got a pretty good group of designers on board. Need I say that Vampires are a hot commodity at this time of the year?
Click on the advert above to go to the train blog. You can sign up as a designer or just sign up to follow the blog so you'll be kept advised of all the updates to the train.
Fangtasia - the Blog Train with a Bite - leaves the station on October 15th and runs through Halloween night. We want to see YOUR best vamp!

I've been working on the "Pink" phase of the Witch Pooh series. This will be the 3rd and final kit, and then I'm going to package them all together and sell them as a bundle deal as well.
Pink, BTW, is not one of my favorite colors. I'm more of a blue person. That's why I did
"Spellbook and Candle"
first - I really like purple.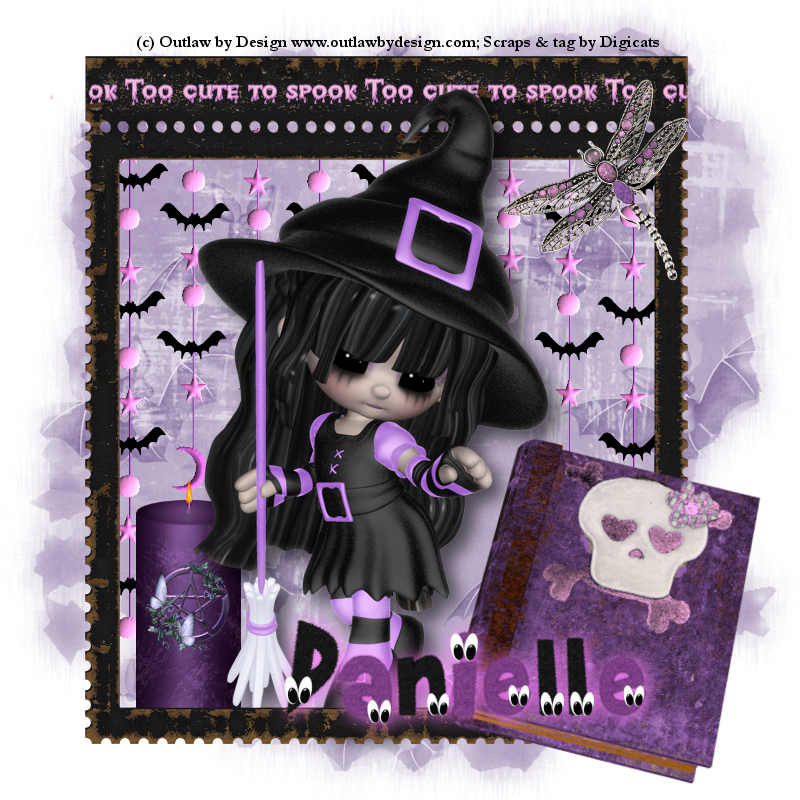 Danielle is quite ready for Halloween, but she's not going as a witch. She has a short and T-shirt set with bats all over it, so she's going as "Bat Girl". She's also got her plastic pumpkin all primed. The funny thing about this scenario, is she's not allowed to have any sugar, so any candy she brings home, for the most part, shows up at the office shortly there after.
In going back and playing this kit, I'm really pleased with the way it turned out as there are a lot of unique items in it. It's easy to fire up a script and make five fuzzy spiders and ten bonbons. It's a lot harder to find unique elements that fit the theme, which is what you'll find in this one.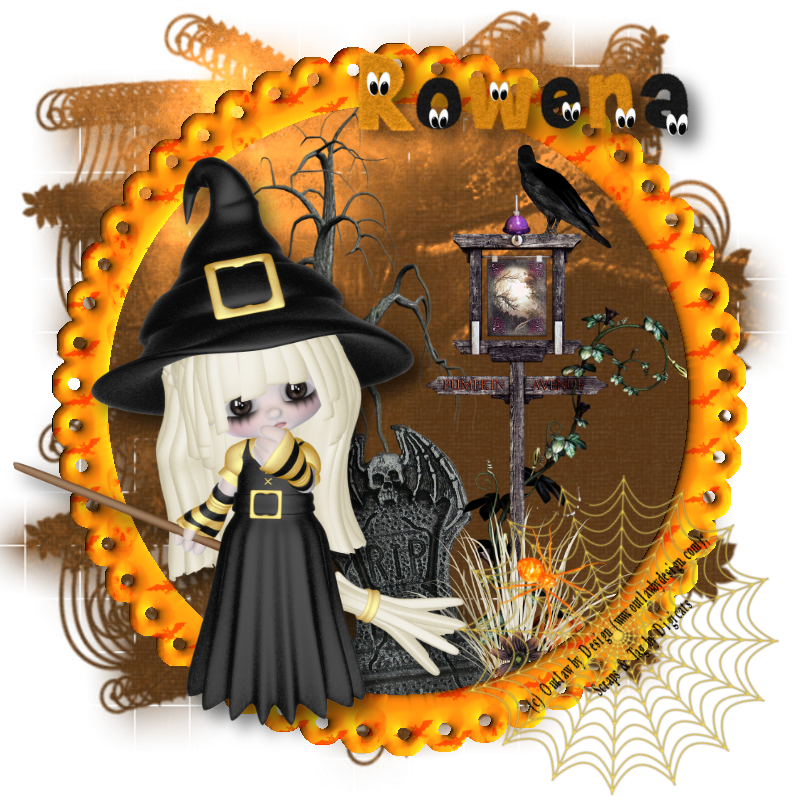 When I started work on
"Vampiric Charms"
, I wasn't sure how the yellow was going to work out, but it turned out very well indeed. There are some great papers in this one! This is NOT the poser included in the kit. I'd already done a tag with that one, so I wanted to branch out a bit.
The
"Looking Fur"
alpha is by Heavens Dreams and is available at Scrappetizing. When you consider that you get 4 full alphas - full and capitals - plus numbers and symbols - $3.00 is NOT that bad of a price.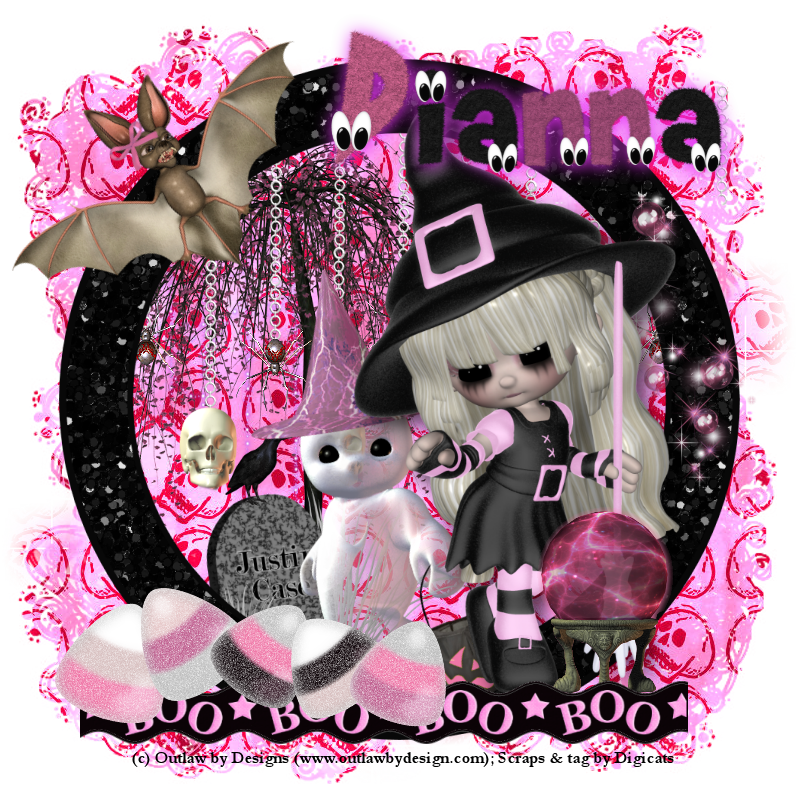 So now we get to "Spooky Lil Girl", which is what I'm working on. I'm trying to find "different elements" to work with. One of the big ones was the haunted trees. I keep using the same ones, and I wanted something different. I finally decided to take cherry trees, which are kind of weepy anyway, and goth them up a bit. I think it turned out okay, and it's certainly different!
Anyway, "Spooky Lil Girl" should be out this weekend sometime, and you'll be able to grab it for 45% at Stargazers, Scrappetizing or Jungle Scraps. Or, you can take advantage of the BOGO deal running all month long at
Sophisti-Scraps
!
I also have a CU item that I need to finish up, it will be offered Monday as a store freebie at Scrappetizing.
Rowena wanted to know what I'm going to do in October if I'm doing Halloween now. Thanksgiving? Kind of. But I'm already looking at Christmas as well. But I do this every year. Last year we started Halloween early and by the time we got to October 31st, Anne and I both agreed we were Halloweened to death.
It's still my favorite holiday though.