Lisa was trying to decide which cookies to sell and which to put out as freebies. She sent two through the S-S Designers group last night, so I ran up some tags for her.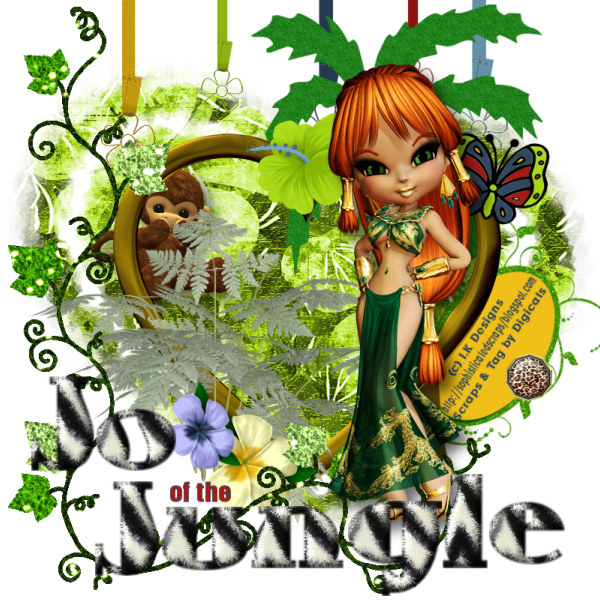 Harmony was my favorite of the two, but I think I was in the minority. The scraps are from my
Jungle Love
taggers kit which you can still get for free, but only for today. Tomorrow it becomes PTU, so be sure to snag it while you can. Same deal with the
Indian Summer
kit. It becomes PTU after today.
(The zebra alpha is courtesy of Tammy Jean Creations.)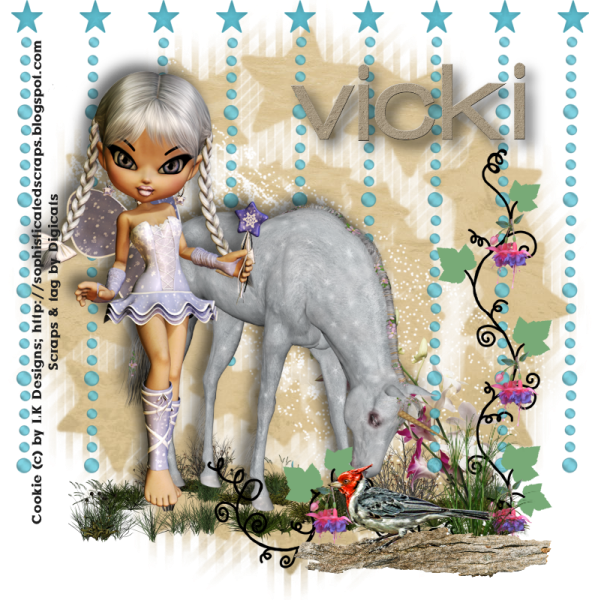 Magical was by far the most popular of the two selections. I used my Midnight Magic taggers kit to put this together although the unicorn is by Scraps by Rags and not part of the kit. Neither is the grass, which was created by Granny Art. Moonlight Magic is a bit of a beach kit and I was trying to make it no too beachy.
(The summer sun alpha is by Shel Belle Scraps BTW.)
This Fae is very similar to a pair Lisa sent through a week ago, the gothy of of which I tagged out using my Spooky Town kit: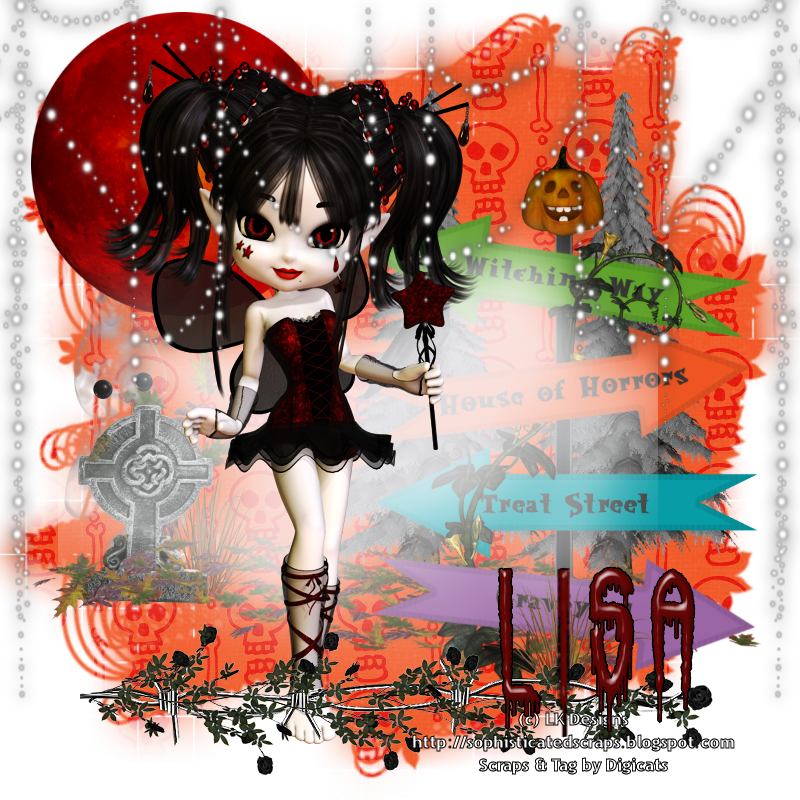 I never did tag out the second one. I'd started but couldn't find something I was happy with. I really should go back and to that. Anyway...
(The Halloween alpha is by Oopsie-Daisy.net).
Being in Lisa's test group is one of the things I love about selling out of Sophisti-Scraps, she makes the cutest little cookies. LOL.
This is one she wasn't have which, but I love it! Of course, I'd asked for a vampire and got it...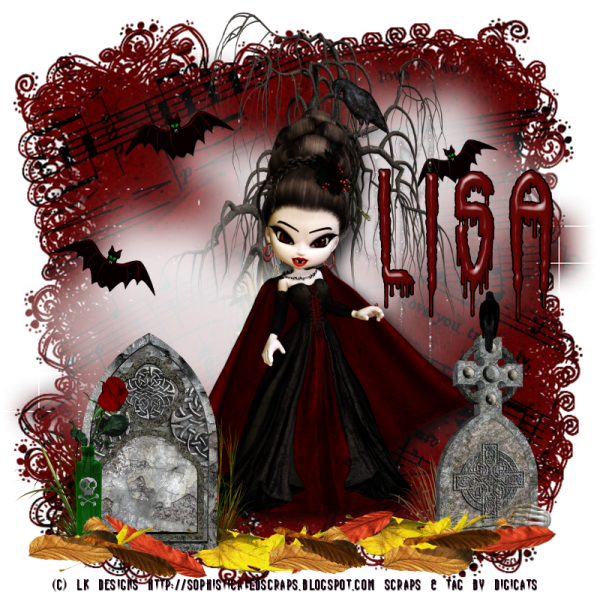 She sent me another one which I've yet to tag out, one that's she' much happier with.
The last test cookie was kind of a surprise. I'd been working on a Street Racing kit when out of the blue, Lisa posted this one and said "What's wrong with it?"
I said...aside from the fact that it doesn't match the colors of the kit I'm working on?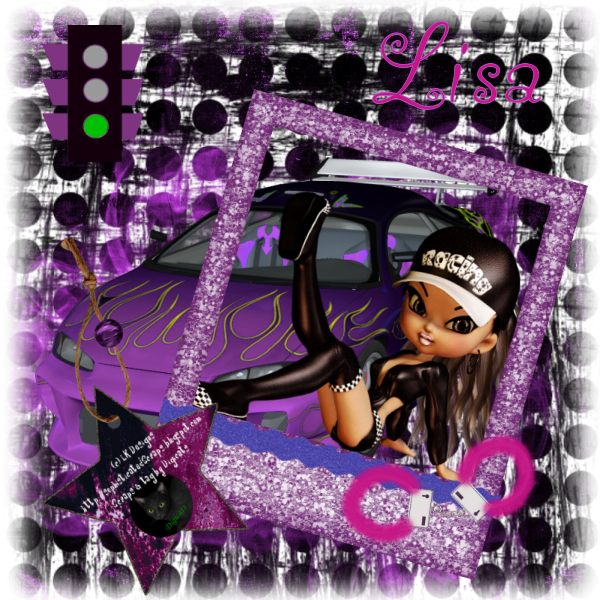 Actually, it does, and I rescinded that statement. She's unhappy with the hair, but hey - we're all entitled to a bad hair day once in a while.
Anyway, I've pretty much finished up the Nitro kit, but as Lisa is working on a Grand Prix poser set, I'll hold up the release until I can include a couple or three of her posers in it.
I think you'll enjoy it.