I've seen sitting here procrastinating because I've finally found something I dislike more than word art and previews combined: my annual flu shot.
I've now decided I can put this off until Tuesday. ;P
In the meantime, I've been working on a new kit, which is going to be called "Freaky Frankie's Birthday Bash". This was not at all what I had envisioned.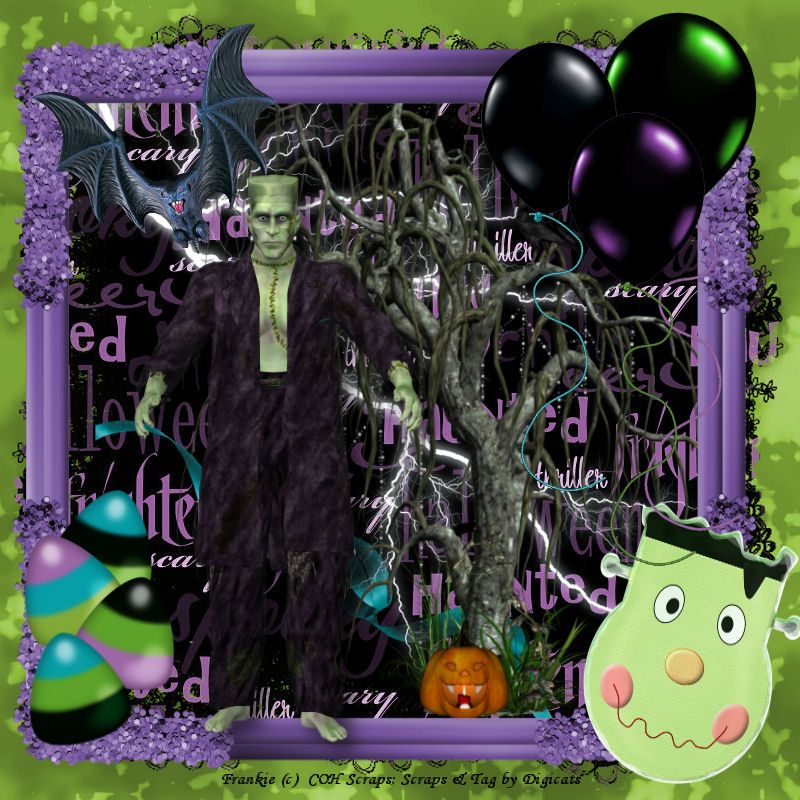 When Jessica from Gothic Inspirations released her Gothic Elements Grab Bag 2, she included in it a lot of mad scientist stuff like syringes and surgical masks. At first this puzzled me, but the truth is, that stuff really does scare me. Let's face it, I hate doctors.
So I said, Well, maybe I'll do a Frankenstein kit and I did sit down to work on it, but...Frankie evidently had other ideas.
He wanted to celebrate his birthday instead and so I've ended up with a Halloween/Birthday kit. Which is great. Frankie's not the only one who celebrates their birthday in October. I do too. And frankly (please pardon the pun) this is right up my alley.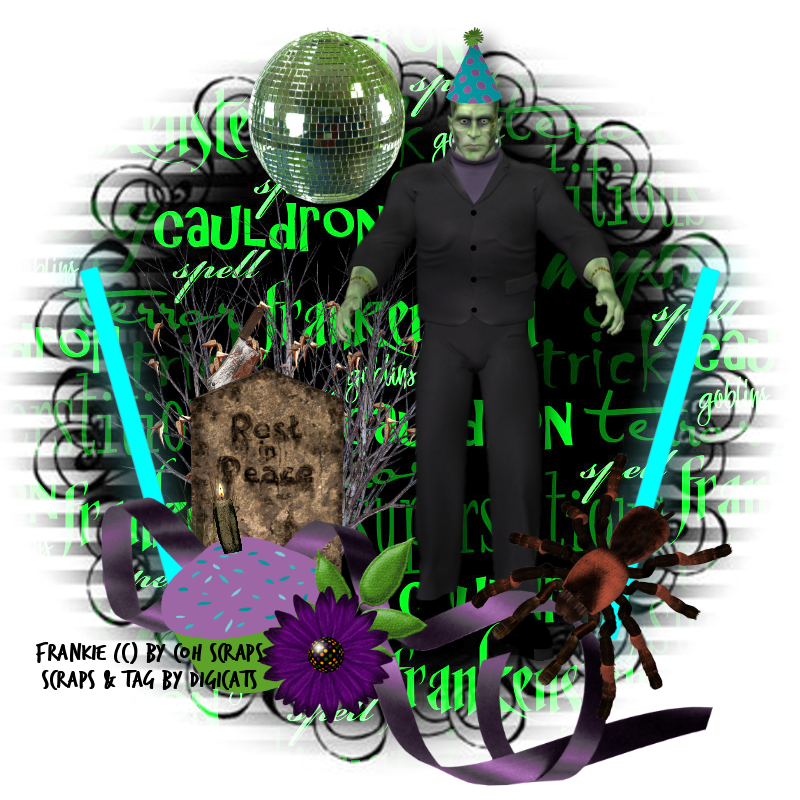 Except maybe for the disco stuff. Come on Frankie - dance, dance!
The fact that maybe I lurch around a lot like Frankenstein might have something to do with it as well. And I couldn't help throwing in some Grim Reaper stuff as I get ready to celebrate being older than dirt.
I'm still working on some tweaks, but I'm sure you'll enjoy it. Bat, rats and all.