Chugga-Chugga-Chugga-Chooo-Chooo! The Goodie Train has arrived at Digicats Terminal and this time around I've got a beautiful little tropical themed taggers kit for you.
Maui is known as the magic isle and as far as surfing goes, it's definitely magic. The Big Kahuna carries the magic of the surf with it as it takes you on a trip to the Valley Isle and the wave swept sand covered beaches without ever leaving your home.
Inside this beautiful kit you'll find 20 tropical papers, 6 frames, 5 tags and 2 post cards and 112 fabulous elements making this one huge kit with lots of tagging opportunities.
You get 10 Flowers 5 bows, 5 butterflies, 5 dragonflies, 5 sea horses, 5 lady bugs, 5 ric racs, 5 strings, 5 string wraps, 5 surf boards, 5 sea shells, 4 beach bags, 4 beach towels, 5 beach umbrellas, pairs of flip flops (or summer slippers), 3 Macaws, 3 sets of waves, 3 conch shells, 2 deck chairs, 2 beautiful "faun" beach girl posers, 2 Hibiscus, 2 palm trees, 2 tiki, 2 '30 Ford Woodies, 2 starfish, 1 blue bird of happiness, 1 glitter star, 1 juke box, 1 orange flower, 1 orange lily, 1 pink hibiscus, 1 sand border, the sun, a sun charm, a Sunflower. 1 toucan, and 1 Rose of Sharon.
300 DPI. Personal Use only.
Download The Big Kahuna today and enjoy your stay on the magic isle!
Please remember that by downloading this kit you agree to my terms of use which state, in part that that that you cannot redistribute, rebroadcast, resale, or claim my graphics as your own. That means placing this kit on 4Shared, RapidShare or any other file sharing site for any reason is a strict NO-NO! That constitutes redistribution.
If you know someone who is interested in this kit , please direct them to my blog where they can download their own copy. Free to use is NOT the same thing as free to share. My graphics are copyright protected.
Plus I already pay for premium download service so you don't have to wait for your freebies, and the links stay here FOREVER, so you don't have to put this kit anywhere else to share it, just link to this post.
To download from MediaFire, click
HERE
.
The password is "TYVM" - no quotes.
If you enjoyed this freebie, please take a moment to vote for Digi!

Click on the blinkie to vote!
Don't miss out on any of the other stops on this great freebie blog train. And be sure to leave some love when you download. We spend a lot of time and energy creating our products for you, and a little bit of appreciation goes a long way in making these trains run!
Here are the rest of the stops:
PimpYourTags
PimpYourScrapbook
PimpMyTagsW/Scraps
Bits N Bobs
Bel Vidotti Scraps
Jens Sweet Temptations
Chili Designz
Ketty
ScrapsByRags
Armazem Scraps
DigiCats
Miggins
Wilma4Ever
Rachelz Expressionz
jbs2designs
AussieScraps
I Don't Give A Scrap
Julies Jems
Tygers Tidbits
KolorScrapez! Scraps
Or click on the train to return to the Switching Yard!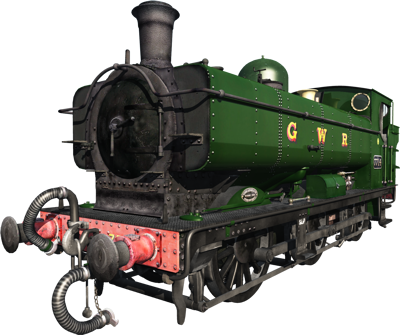 Remember that you can keep up with all the latest Digicats news and freebies just by liking us on
Facebook
, or following us on
Twitter
!