I had done these tags earlier and wasn't going to put them up until a certain kit was launched, but as the scope of the project has changed, I guess I'll throw them out now.
These tags all use scraps from the old "Paradyce Lost" collab kit that was available some time ago from Farrah's Designer Scraps store. I have added some of my own scraps in, but on a limited basis. The posers are all the wonderful artwork of Lisa from
Sophisticated Scraps and Images
.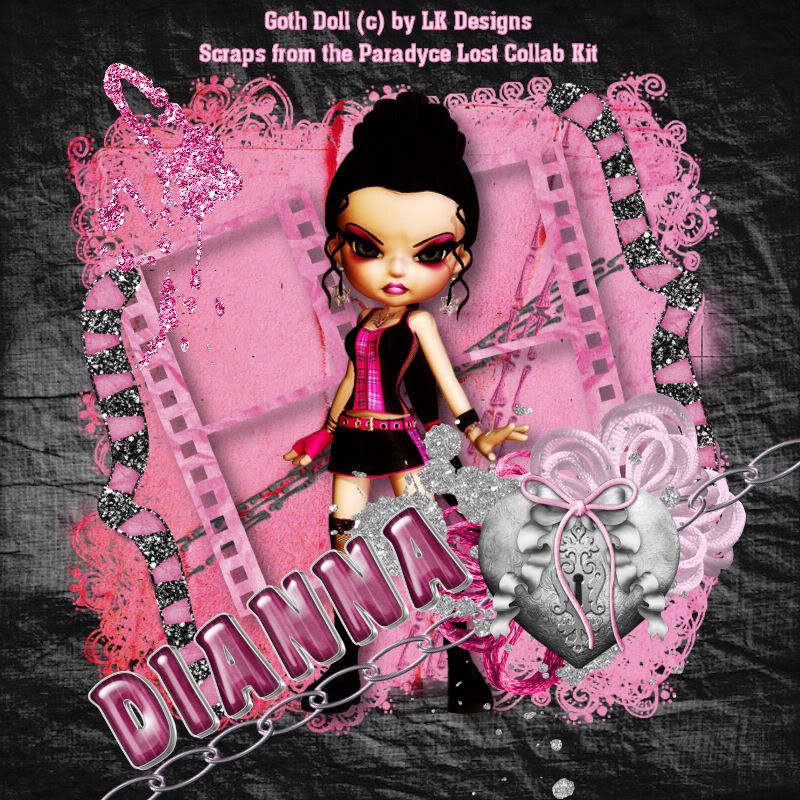 The little charmer in this tag is from the
Gothic Dollz freebie pack
on Lisa's Blog. If you haven't snagged it yet, head on over and do it now.
I used to work as a radio personality (a.k.a. Disc Jockey) and did a goth show. It aired under the name of "Di before Dawn" although everyone thought it was "Die before Dawn". I guess that was understandable. Hence, I dubbed the tag, "Die before Dawn".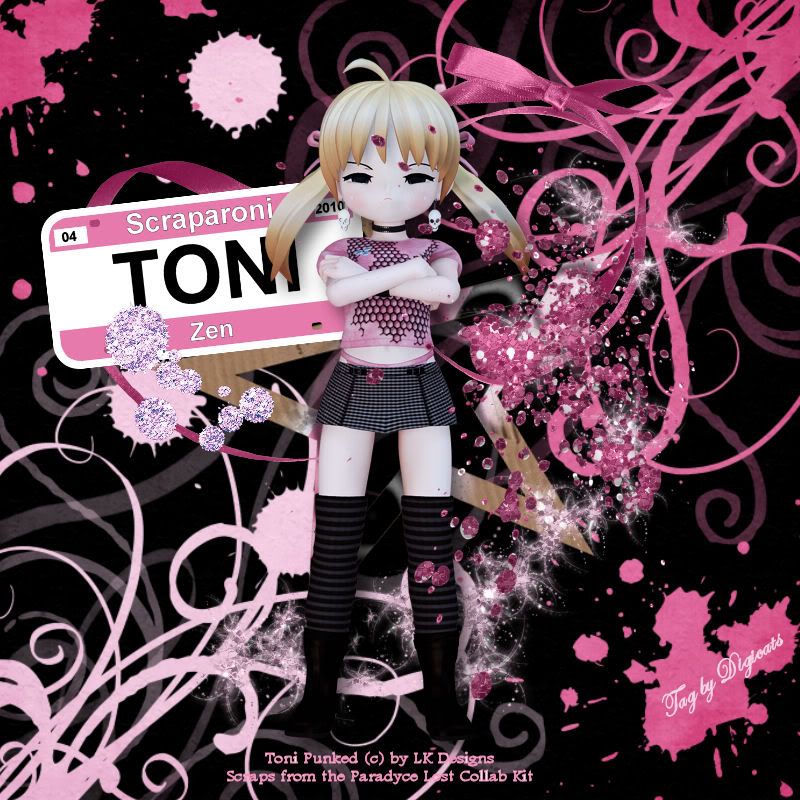 "Toni Punked" was available briefly from Simply Beautiful Scraps before Farrah gave it over to Krissy and Sox. Lisa's been doing all cookie posers with Sophisti-Scraps, but I just love this particular bunch of girls. Very urban grunge.
As Toni has a love/hate affair with Zen Cart, I've named this tag "Zen ate my soul".
The license plate is something I made up, and something similar is going to be available in our new secret "2TtP" project.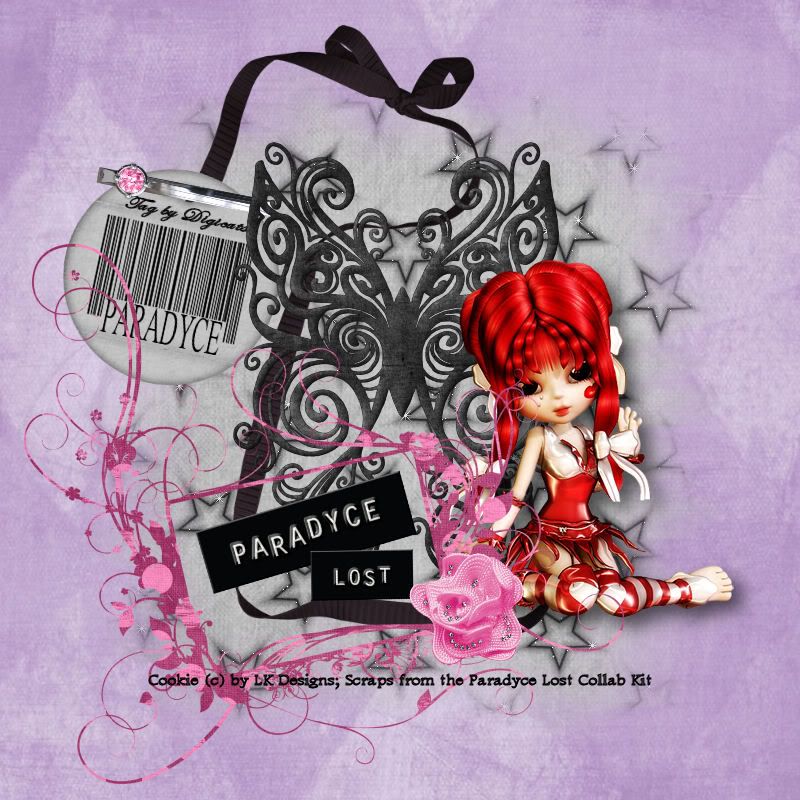 The little charmer in this one is something Lisa donated to the "2TtP" project. If you're on the designer list, you know what I'm talking about. The rest of you...::shhhhh::: It's a secret!
Need I say the tag is entitled Paradyce Lost?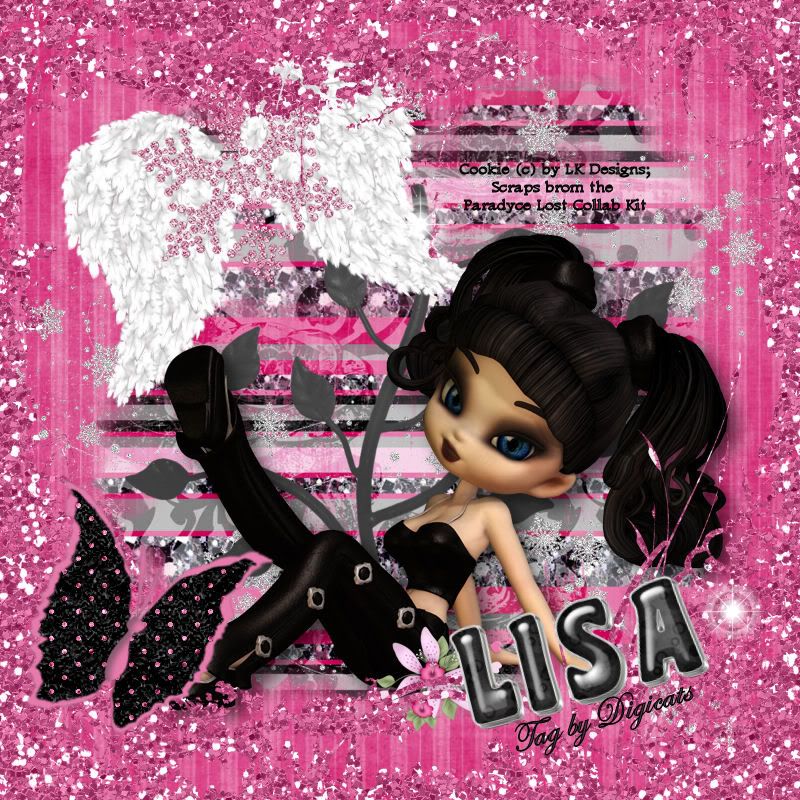 Who needs heaven when you can have Paradyce? So "Heaven can wait" is dedicated to the wonderfully talented Lisa, and uses one of her
Leather Cookie
posers which is available at Sophisti-Scraps.
I love the whole cookie poser line. The chibis that were so popular for a while just sort of weirded me out - I really didn't think they were cute for the most part - but the cookies are deliciously adorable!
Anyway, 'nough playing around. I need to do my CT Assignment.
Huggs!