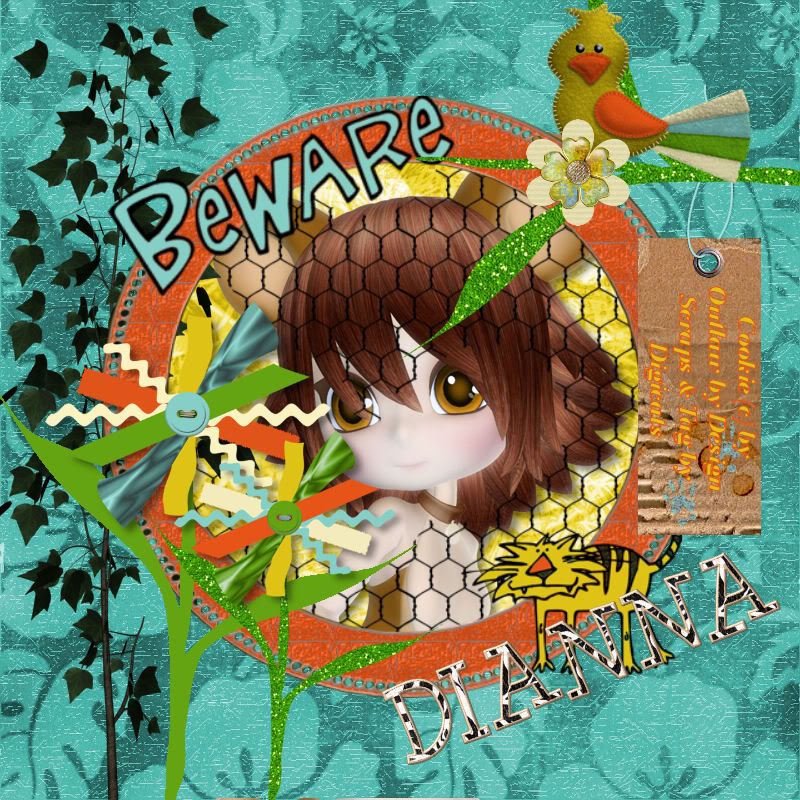 Yesterday I posted my 666th blog entry which just happened to be about the 13th kit I'd added to the Stargazer's Catalog. I kept waiting for the sky to fall in, but nothing happened.
Instead, I got my welcome package to Sophisti-Scraps, so now I have to rezip everything with the Sophisiti-Scraps blinkie in it and upload it to the new store. I'm thinking of reworking the previews too, as the newer ones seem to get more interest than the older ones did.
Earlier in the day I started working on a new blog layout for Diamond - she still had the St. Patrick's Day one up - and I decided to use my "Lion Hunt" kit to do it. I have to say, it turned out adorable! Have a peak:
Diamond's Lair
.
I hadn't really thought of doing blog layouts with my kits, but maybe I'll do that. I know some people would rather buy them than try to make their own.
In the meantime, remember that you can grab the Lion Hunt kit as a freebie. Just
CLICK HERE
. But also remember that it's only free until the 14th. After that it become a PTU kit so grab it while the grabbing's good.
---
When I woke up yesterday I had this strange notion in my head about doing a Miami Dolphins themed kit for my fellow Dol-Fans. Never mind that we're no where near football season, I decided now was a good time to get started.
And I was probably right because I'm going to have a invent a lot of the kit. Well...I'm supposed to come up with CU products for Sophisti-Scraps and I have years of sports related photos to pull on in an effort to make overlays. The sizing may be the issue, but I'll work on that.
Beside who knows, I may well end up doing similar kits for all of the AFC. Guess it depends on how many requests I get. I CAN'T use the actual logos do to copyright laws, but I can create mock ups of the same and make it look fairly legitimate.
Funny...it's the middle of baseball season and I'm thinking about football.
(Not half as funny though as my mother, who following the Cav's blow out loss to the Orlando Magic said of LeBrone "He missed all those free-throw shots. I can make free-throw shots. If you want to be a professional basketball player, the least you can do is hit the free throws!" I could just see her out on the court, hanging on to her walker with one hand and dribbling with the other.)
Happy Thursday! The week's almost over and I get a weekend to sleep through, and sleeping pills to help me do it. LOL!