I started working on one of the accounts I "inherited" when Joanie retired, and this is one of the biggest one our firm handles. The guy has a net worth over $15Mil, and in a time when most people are suffering a reversal of fortunes, he's still making money. We weathered the first small crisis yesterday when I sent them their second quarter estimated tax voucher as well as a letter introducing myself and a notice to please e-mail all future correspondence to my e-mail address.
I got an e-mail back from the Mrs. saying "Hi Dianne. I got it! Please to meet you and look forward to working with you. Regards, Diane."
"Who is Diane?", I ask Dolores.
"That's Sylvia. She doesn't like her first name, so she goes by her middle." Um...okay.
Anyway I opened up the big FedEx box of documents they'd sent and was picking through the 20 or so Merrill Lynch account they have, when Noon rolled around.
"Aren't you leaving early today," Rowena asked.
"Yeah, but I still owe him two hours from the time I took off for the blood work on Wednesday, so I'm leaving at two. Then is will be just you and the F**k up." That would be Joey, Tom's son.
Rowena giggled and said, "It's sad, but he really is one."
Tell me about it. In an attempt to get back into my good graces he put gas in my car a couple of weeks ago. It has a locking gas cap, but I got the vehicle used and I don't have the key for the cap. He KNEW that. I specifically told him that. Needless to say, he locked the cap and now I can't get it off.
Not that I was planning on going any place this weekend, but if I was, I couldn't get there because I've only got about a quarter of a tank left. I'll have to get either the guys at Auto Parts, or my mechanic, drill it off on Monday. ::sigh::
I guess if worse comes to worse, I can take a ride on the trolley if I decide I really need to go someplace.
---
No tutorials - I will have one for you tomorrow, along with a set of patriot snags for Flag Day. This was just a set of tags to post on Medi's
Poser Emporium
and get us some free sneaky underhanded advertising. It was also an excuse to play with Toni's
Son of a Beach
kit, which is still one of my favorite beach themed kits. (And believe me, I've got a heck of a lot of 'em.)
The
Naughty Summer
poser is available at the Heartbeatz Creationz store, and I stashed these tags on Picaso because Photobucket would have deleted them as being against their T.O.S. In other words, the girl doesn't have enough clothing on.
The Beach Bum alpha is courtesy of Digi-Designs by Nicole. (I know, I've been overusing this one.)
Medi's made a bit of a name for herself by releasing a set of Twilight themed posers. I rather didn't like them - she gets the movie make up down exactly - so you end up with tanned actors in white face paint that tend to look a bit like Mimes, if you ask me. But then...I'm not a Twilight fan. :)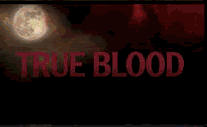 Real Vampires DON'T Sparkle.