OMG! OMG! OMG!
We have CONTACT!
I went home for lunch and when I was getting ready to leave, I turned around to pick up my purse and there....
on the coffee table....
sleeping...
TOGETHER - actually physically touching one another -
Were Diamond and Tristan!
No hissing, no boxing, no whapping.
Just soft kitty snoozings.
It's only taken like 9 months!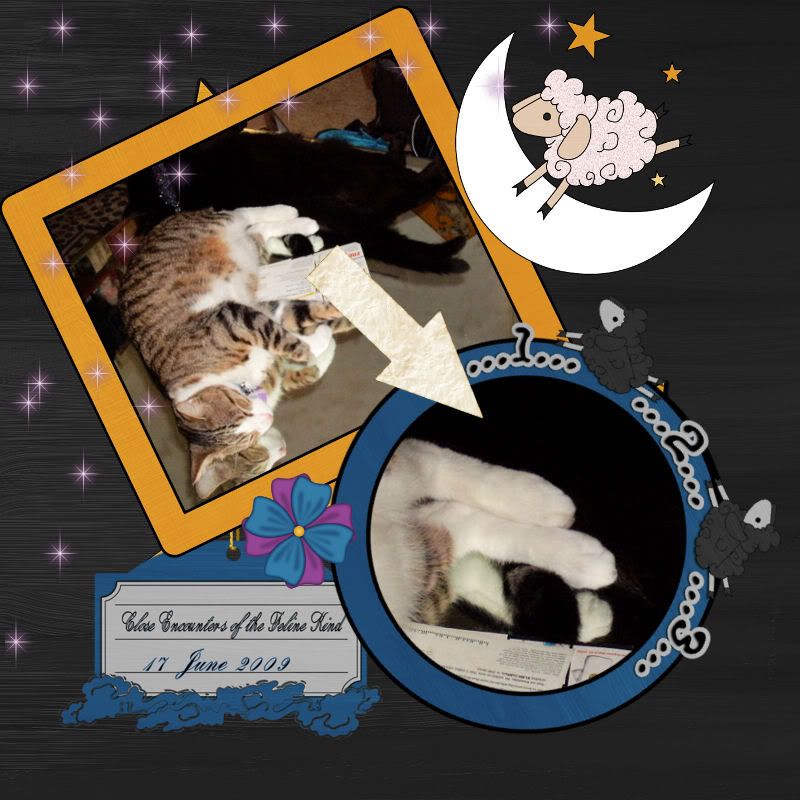 Look! Look! Look!
White feet on black fur!
I do hope Miss Diamond groomed herself extra well after this, because otherwise, she might end up with Kooties!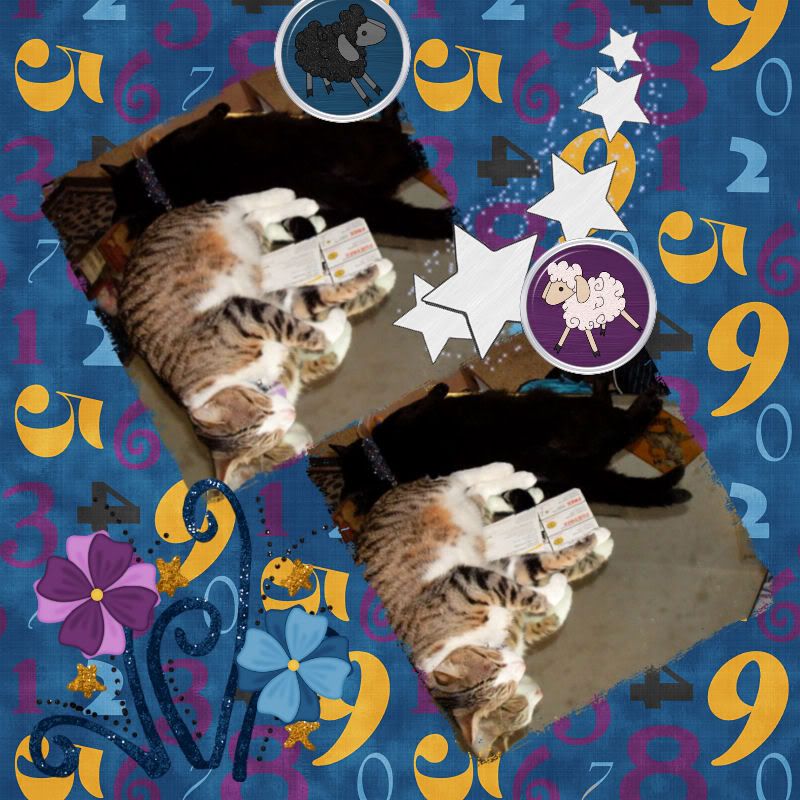 I am using the
Lullaby Lambs
kit from
Random Inspirations
. I've had this one for a while and like it a lot. You can find it at
Inspiration Lane
.
Peace on earth - especially in the middle of the Tabby Wars - now that's a tad bit harder to find.