I was procrastinating last night, in part because Shelly released some new posers, and I just couldn't resist.
Jo from
Creationz by Jo
also released a new kit called
Angelic
, but I put that aside for the moment and used her
"Fallen Angel"
kit as I had Black Angels to tag. You can pick both the kit, including her new one, and the posers from
KairinaKat Kreations
at
Creative Scraps
.
This is probably my least favorite of the tags, as I tried to fit all the elements I like into one tag. I should know better by now.
I should have tuted a couple of these as they were fun to do. I clipped and double posted the frame and looking at it here, I don't think I have it lined up right. But I think it's okay - you can't really tell unless you know what your looking for.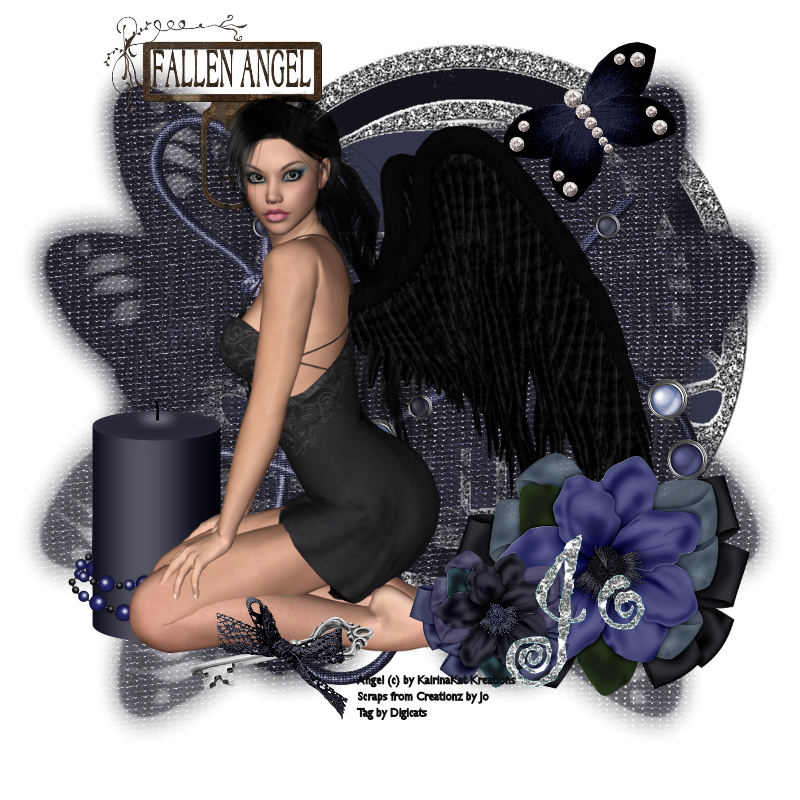 All the masks I used are offerings from
Wee Scots Lass
and can be found on her blog. This one produced a butterfly!
Despite the procrastination, I did get T-13 done, including the banner. Tonight I get to work on sweetheart layouts - I think I have four to put together.
Then I can play with Jo's new kit - among other things.