Okay...I actually got off of my procrastinator's couch and started making an Irish Themed taggers kit for you ladies. I've heard that it's easier to design in full size, but I forgot to resize a paper I was working on and my computer nearly had a mental breakdown, so we'll have to stick to taggers size. (Sorry kids.)
So far I've got 15 papers, 9 flowers, four frames, 5 rope rings, 2 glitter flower doodles, 1 glitter shamrock doodle, 10 ribbons and 10 bows.
I did the following tag using it: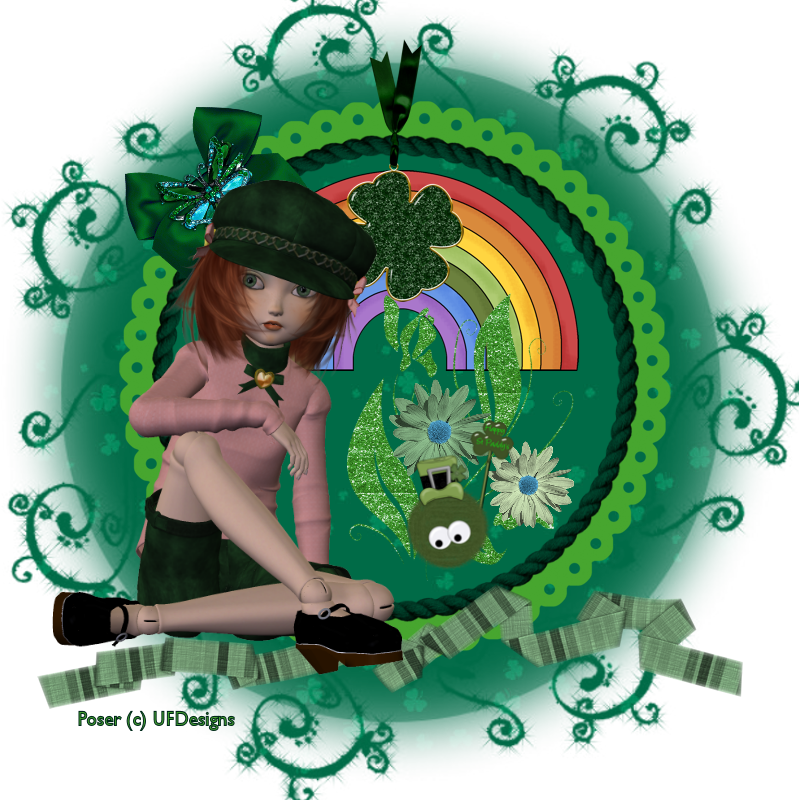 I mean, that's the ultimate test right? If can't put together a tag with it, no one else is going to be able to as well. I have some commercial use clip art to enclose, like the rainbow, and those little green fuzzies from Deb's Designs are also commercial use, so I can stick a couple of those in as well.
I can't take credit for the bow on the frame, that's a CU time from KairinaKat Kreations. The poser is from
UFDesigns
. I don't know if I can include her or not. If not I'll probably add one of Kairinakat's posers, I've got several that would work.
I think I need butterflies yet, and maybe a teddy bear. Any thoughts? Birdies? Sheeps? Green Beer?
Now I guess I'll stop procrastinating further and put together BKCFoC. :)