All four of these tags use the
My Gothic Lover
kit from
ChaDesignz
. I'd wanted this kit since it first came out but was waiting for the $1 sale at
Creative Scraps
- which was like two weeks ago. Shows you how far behind I am on everything.
Part of this exercise was to see if I could achieve results with a poser similar to the results you get with an artists tube. I believe that you can and I think these tags prove it. Again...these are all blank and can be snagged off Photobucket if you'd like to add you name and use them as siggy tags. Personal use only please and do not remove the copyrights from the tag, nor cover them up. (If you don't know how to add your name, drop me an e-mail with the name of the tag you'd like, and I'll add it for you.)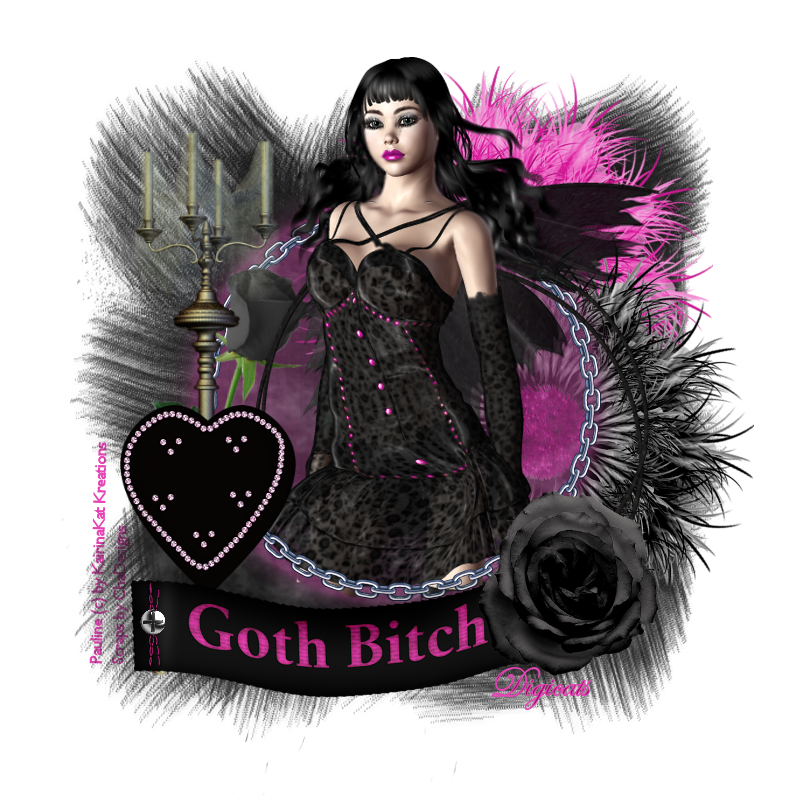 The poser in this tag comes with the kit. She is Gothic Pauline and was created by
KairinaKat Kreations
. A tube pack of Gothic Pauline is available at both Creative Scraps and the Aussie Scraps Store. My favorite scraps are that candle stand and the cupid's darts flowers. Great stuff!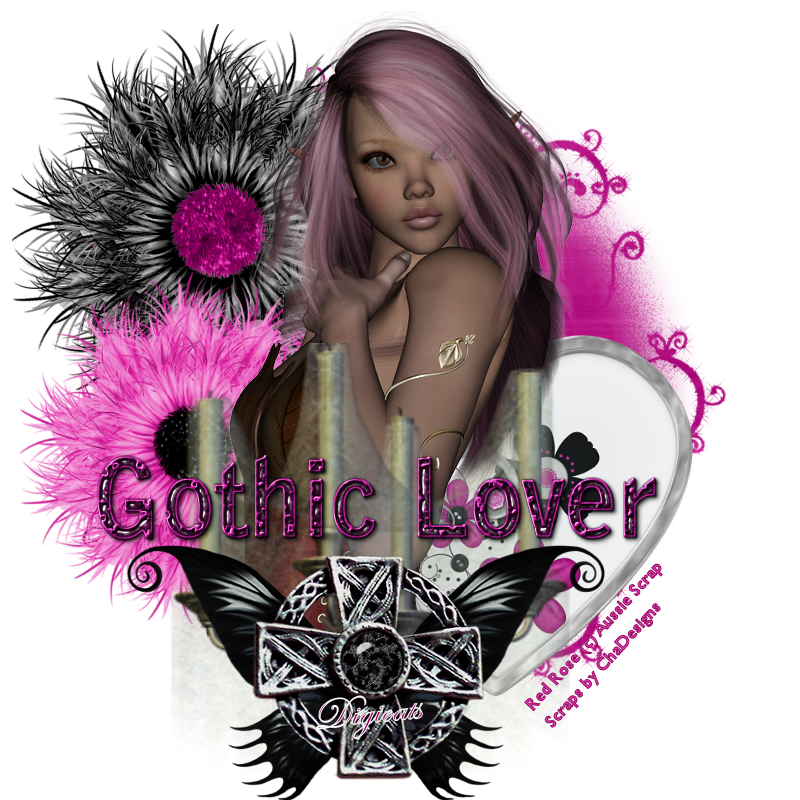 Poser #2 is Rose Red and she is one of the new offerings from Gail at Aussie Scrap Designs. You can find her at the
Aussie Scrap Store
, although Gail does have a
freebie pack on her blog
for you to play with.
All of the masks I used were from
Wee Scots Lass
who does some tremendously useful designs.
I duplicated the lower half of the drapes and pasted them over the poser to get the effect...the hardest part was getting them lined up properly, but it does appear that I finally achieved that. (YIPEE!)
This is a heart shaped mask and as I did this as a .png, I have no idea how well it will show on the purple background, but I was really rather pleased with the result. I did some color touch up to the dried blood look.
I should probably post it on a white background so you can see it more clearly, since I'm really pleased with it.
All off the scraps come from Chantal's kit - including the word art in the previous tag.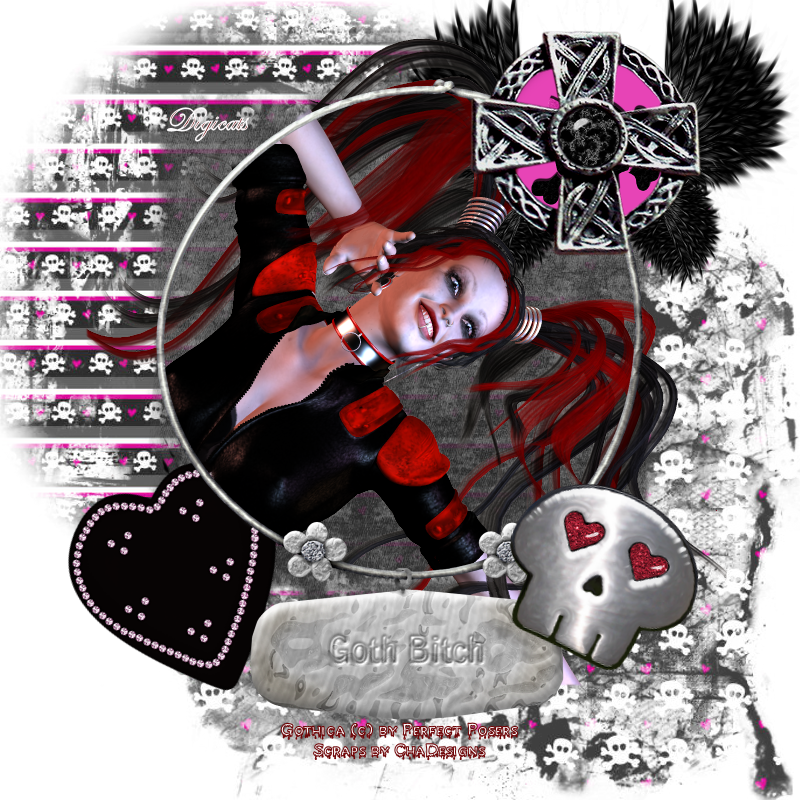 Gothik is from
Perfect Posers
, and you can find her work at the
Aussie Scrap Store
as well. ChaDesignz also sells there so you can get the kit and the posers all in one fell swoop if you'd like.
I think she overuses skulls - there's one on the button that I covered up with the cross as well. This tag used three papers, all masked differently for the background.
All four tags are saved as .png so if you do snag them to add you name, remember to re-save them as a png file to preserve the transparency.