It's cold out! Yes, I'm freezing to death in Southwest Florida! Although it's supposed to warm up today and not get down to freezing anymore after this.
That being said, here's a last little bit of winter for you:
Winter Angels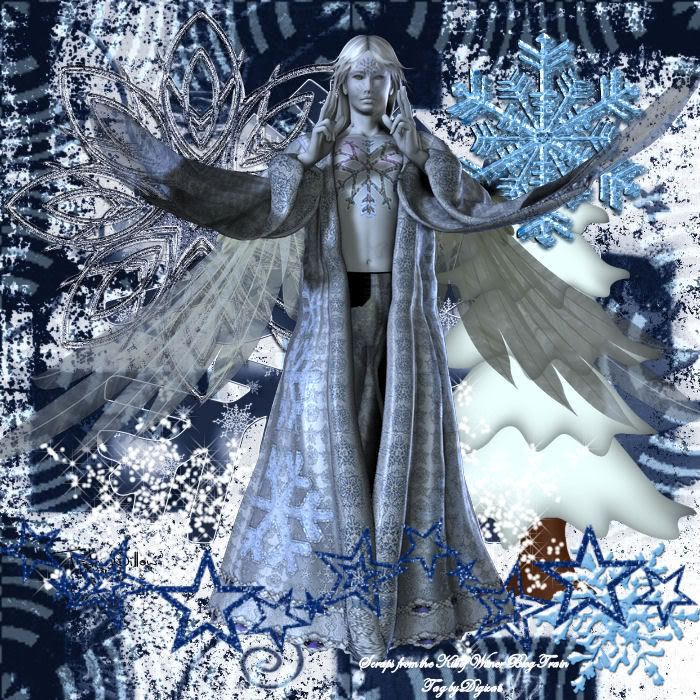 The tubes are by
Fade Willow
and were obtained from Share GC. The scraps in both tags are from the
"A Kiss of Winter"
blog train. I was going to do penguin tags, but the backgrounds turned out to be too pretty for that, so I used the winter angels instead.
It's a stunning piece of poser work, and really quite unique.
Snow Bride
I've used Bits'N'Bob's posers before, this is the first time I've used one of Julie's kits - specifically the
Winter Bride
one. There is a bride included in the kit, but I used one from the
poser pack
. I added in extra snowflakes from
She-Devil Designs
, and the Frost Alpha is from Krakatuka. (Note: I have no idea why I did that as there was an alpha including in the kit. I guess I wasn't thinking.)
I picked up like three different BNB kits on the opening sale for
Michelle's Angel's Boutique
. I wasn't overly impressed with this one, althought the papers are very pretty. I'll need to work with the others before I decide if I like her work or not.
Sadie Frost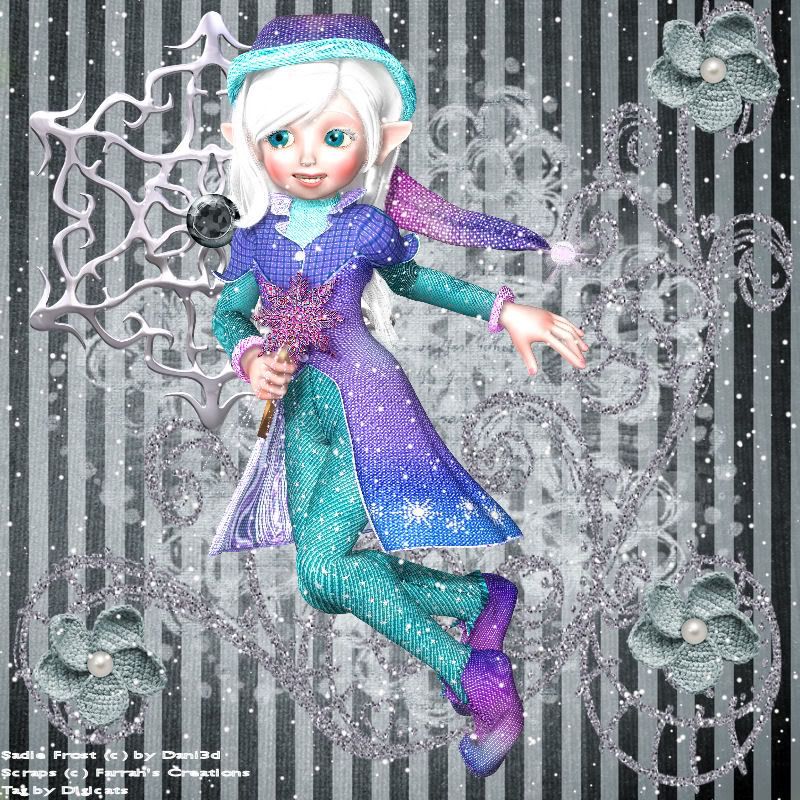 I actually did this tag like a month ago and just never posted it. Sadie Frost is from
Dani3D
and was obtained at ShareCG. The scraps are from the
Brrr Baby
FTU kit by Farrah's Creations. I'm not as pleased with it as I'd hoped I'd be, but I'm not unplease with it either.
Now, can we get on with spring already?