I got nothing really accomplished that I wanted to do with weekend. In part, I just seem tired all the time. I had to leave work on Thursday because I was falling asleep at my desk and couldn't help myself.
Not sure why that happens. My mother seems to think I might be hyper-glacimic, but nothing has ever shown up in the bloodwork that the doctors pull bi-yearly on me. ::Shruggs::
Happily, my boss is pretty understanding of my health issues.
Putting on the Glitz
is a brand new kit from
Scrappin' with Little Ole Me
. I REALLY liked the colors on this one, and they also went great with the Blue Gaia Fairy from
KairinaKat Kreations
. Since I haven't had a chance to work with all of Shelly's new posers, I was happy to have an excuse to play with this one.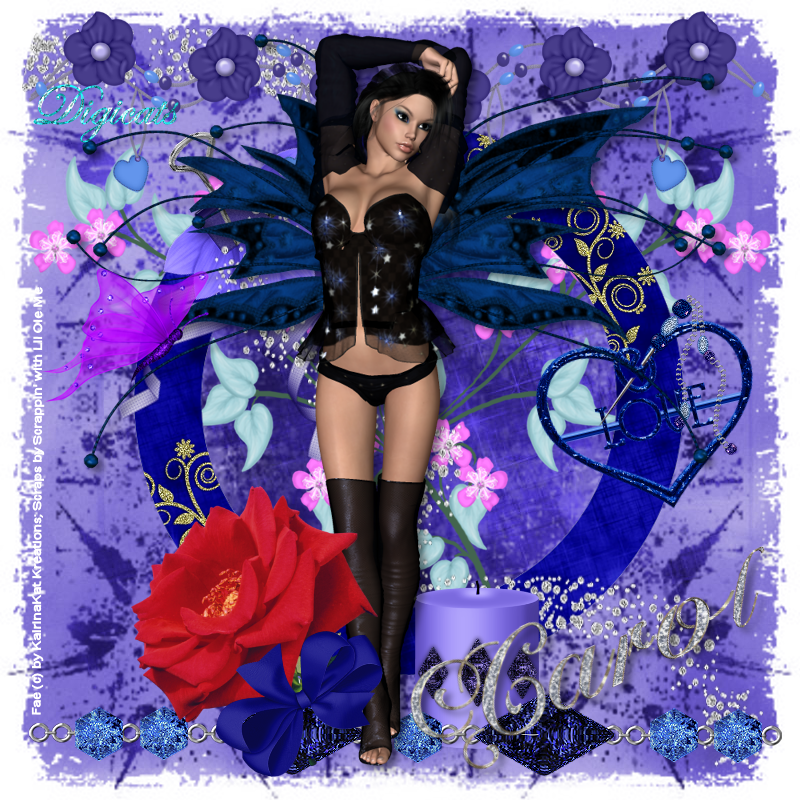 The rose is this piece came from one the CU packages by
Chili Designs
. Those are a full sized resource and are of course HUGE, but they are also very nice to have. I should probably script them down for now, I can always restore them to full sized later if/when I get a system that can handle full size scrap again.
This was origially intended to be a tag for the designer, but for some reason I got "Carol" instead of "Cindy". Carol is my sister, so perhaps I was subcontinously thinking about her?
I hear she bought a new (used) car - an Impalla. That would be very good news, except the girl has Epilepsy and shouldn't be driving in the first place. But let's not go there, shall we?
Anyway, the alpha I used to do the name plate is the Scripted Jewels alpha from Bizee 1 Digi-Arts.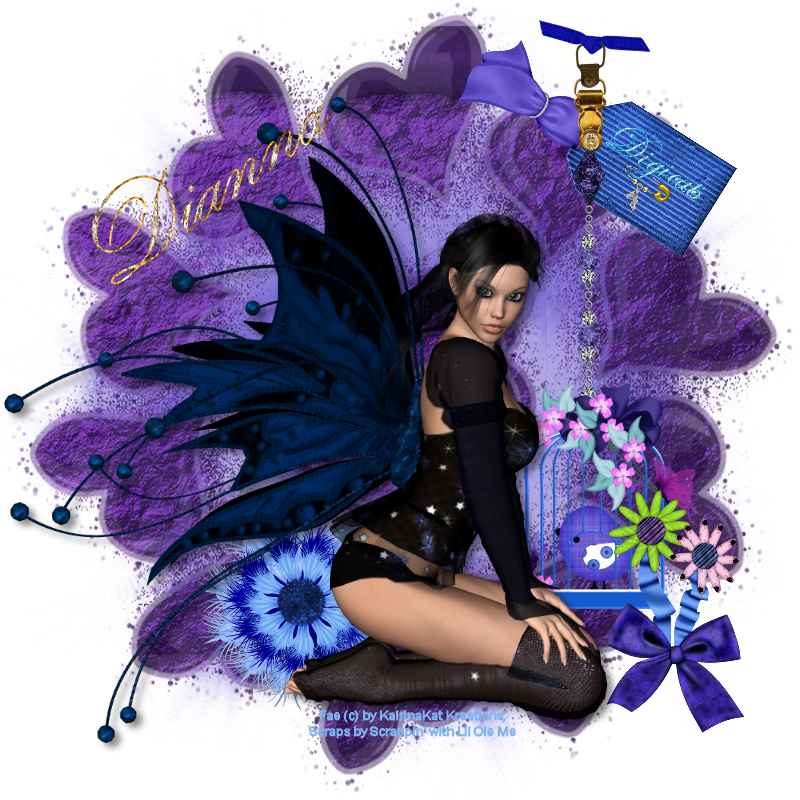 My tag! Ha! Ha! This turned out real nice and like I said, I adore the colors.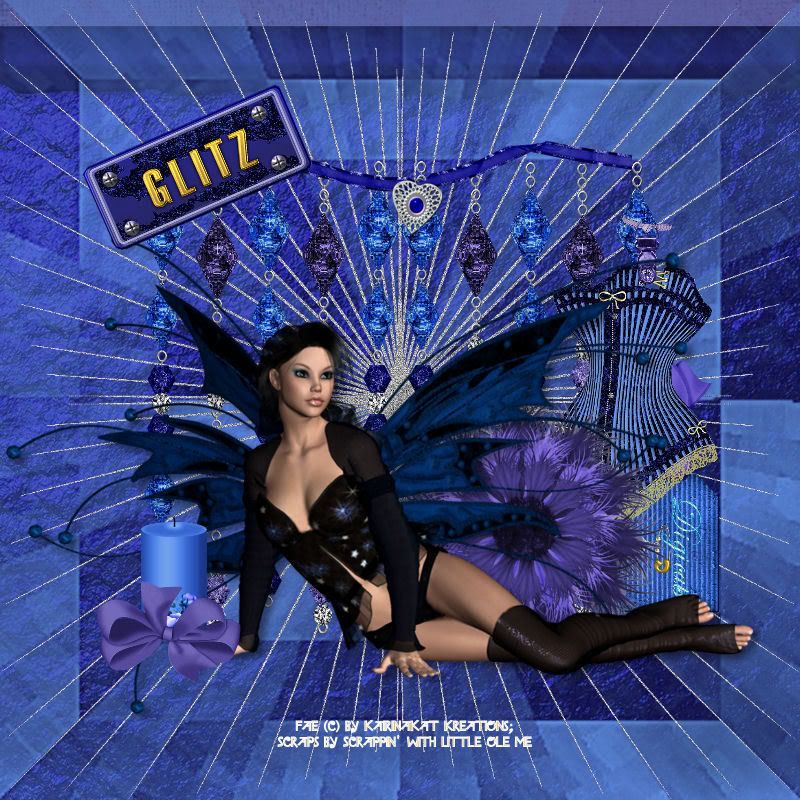 I should go back and tute this one. It started out with one of
Cameron
's masks, and just took on a life of it's own. And it was fun to do, as well!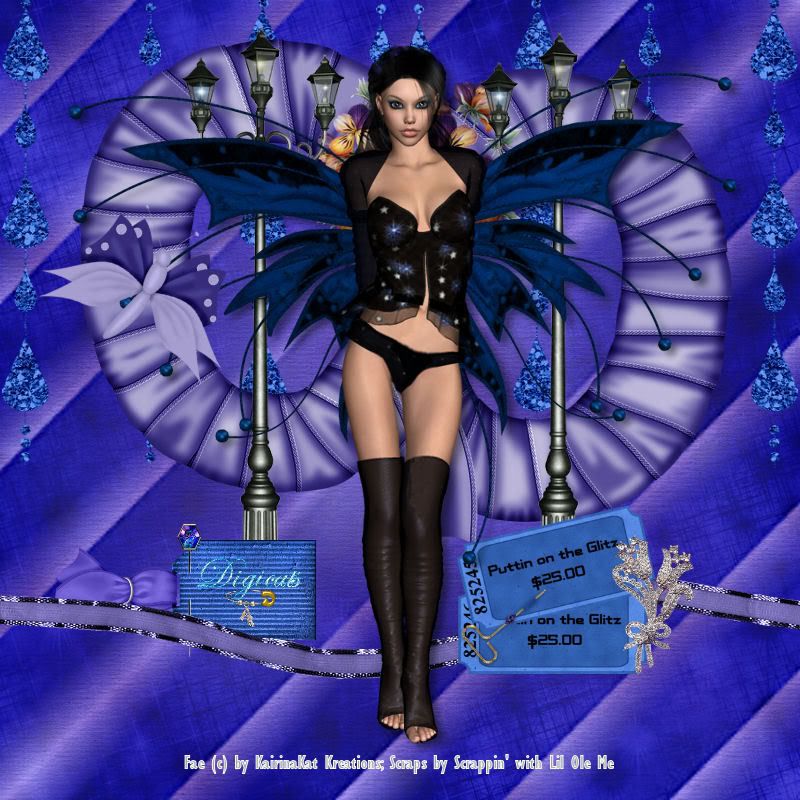 This was a bit of let down after the third tag. I'd seen this layout in another tute and sort of wanted to try it, but it just wasn't working for me.
I used another of Cameron's masks on it as well. She just put out a new pop collection, so I had to play with some of them.