St. Patrick's Day as it's currently celebrated is pretty much an American Invention that started as part of the Irish Labor movement in Boston. It's become more of an excuse for a party than anything, but hey...we're always up for a party, right.
Eddie Fishbowl's had a big stage set up outside with a live band that was rocking way past 11:00, plus many of the smaller bars in the area had live bands as well, something that's usually reserved for a Friday or Saturday night, so there was quite a lot of noise in my usually quiet neighborhood.
I had meant to post these yesterday but our internet is still out at home and I'd forgot to put them on the memory stick to take to work with me. It's okay, I've got a bunch of St. Patrick's Day tags to post, so...
The "Donna" posers in these tags are from
KairinaKat Kreations
and are available at Creative Scraps and/or the Aussie Scrap Store.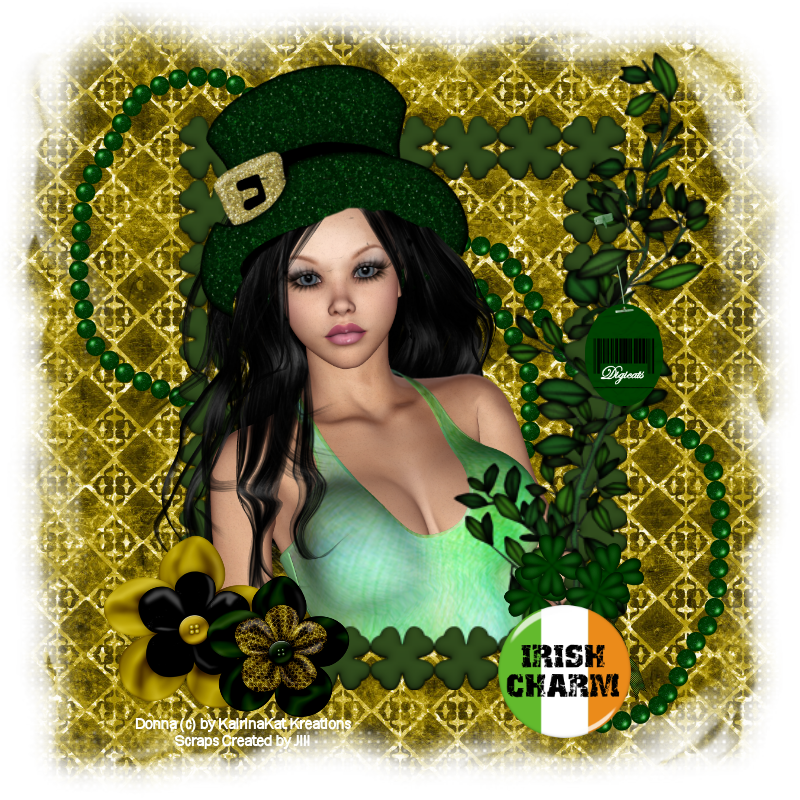 These first two tags use scraps from the
Irish Charm I
mini-taggers kit
St. Patrick's Day Grab Bag
. I got that Grab Bag after I'd done my Irish Eyes kit, but I'm definitely storing the CU items way against next year's wearing of the green.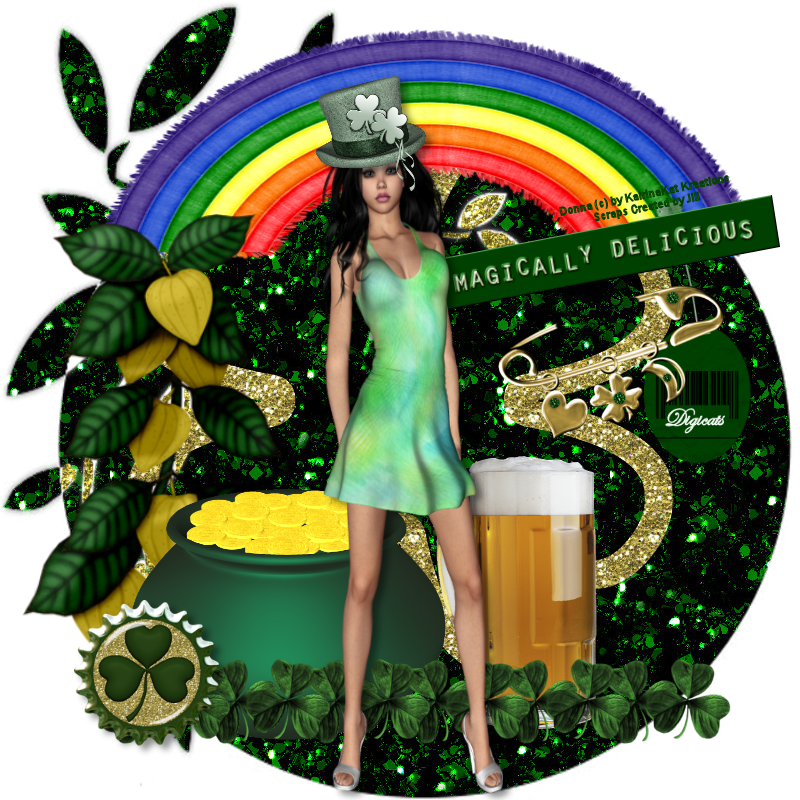 The hat and the pot of gold are from
Outlaw by Design
. The hat in the first tag is the one that came with the kit.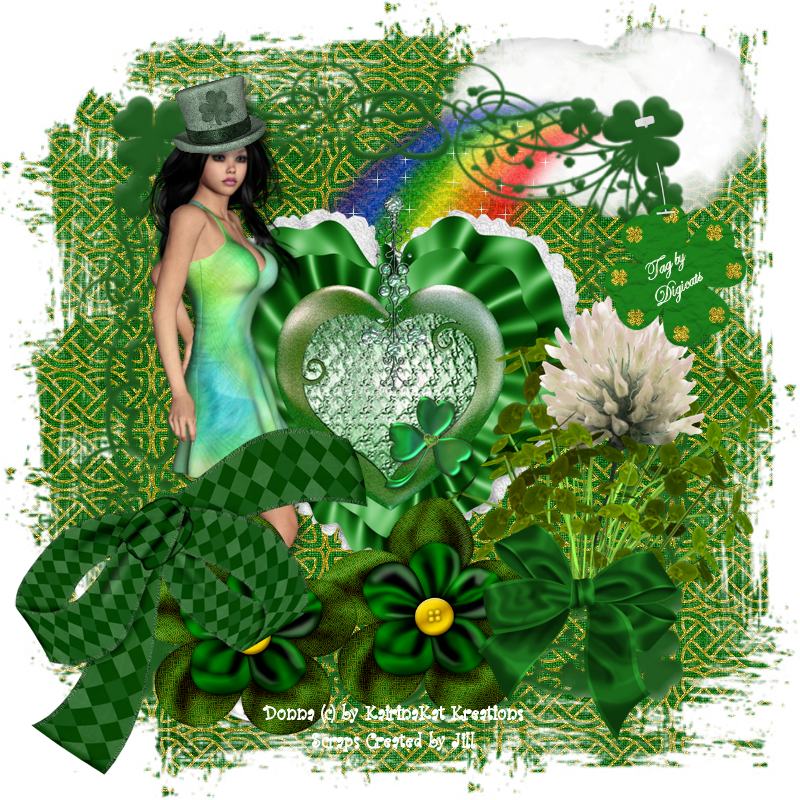 Tags three and four use items from the
Lucky Charms II
mini-taggers kit Created by Jill, and it's pretty much the same deal as kit one. Put together and despite the redundancy items, you end up with a really nice St. Patrick's Day mega-kit. I think the clover spray is from IC#1 though. I seem to recall going back and grabbing something from #1 but I can't remember now if it was this tag or one of the kitty cat tags. ::sigh::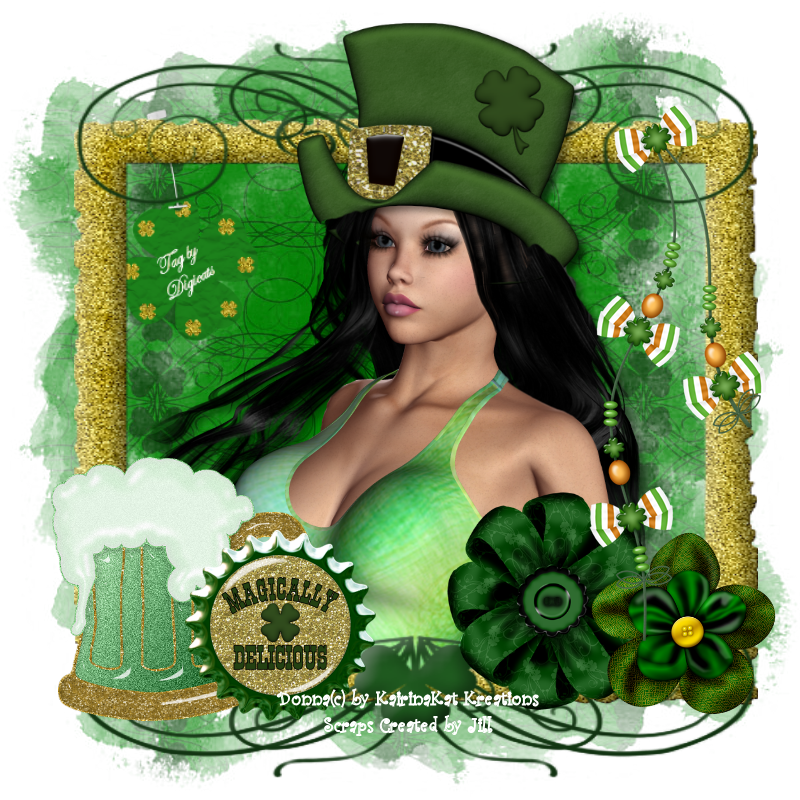 This is the hat that came with the kit - the one in tag three is from Outlaw - and I had a heck of time getting it on the girl. For some reason, I couldn't keep my hand steady on the mouse...perhaps I'm going through internet withdraw? That affliction made this week's T-13 a bit of a challenge of well.
On a side note, Rowena came in to show me that Danielle had colored her leprechaun "RED" at school. I pointed out that was fine, that the leprechaun was originally said to wear red, and that green was an American invention drawn from anti-Irish cartoons in the mid-1900's.
"Oh," she said. "My kid's a genius!" She also had corned beef and cabbage for the first time in her life yesterday and loved it. She's going to try to make Boston One-Pot this weekend for her family. LOL! We'll Americanize the girl yet!